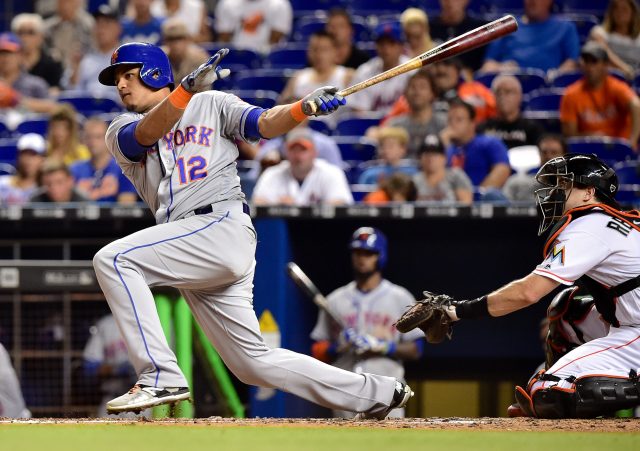 I
f you were to rank the importance of each member of the New York Mets bench, no player may be more important than Juan Lagares. The former Gold Glove-winning center fielder will almost certainly spend the majority of his playing time as a defensive replacement in the Mets' crowded outfield.
This is quite a luxury for Collins, who will have the ability to replace any one of his sluggers with Lagares, who is arguably one of the best defensive center fielders in the league.
It will be interesting to see how Collins will handle Lagares if he is able to get in a groove at the plate, especially if the Mets are able to advance to the postseason. In a playoff game setting, every run is crucial, and Lagares may be called upon to start some games in a defensive role, to alleviate some pressure off the young pitching staff.