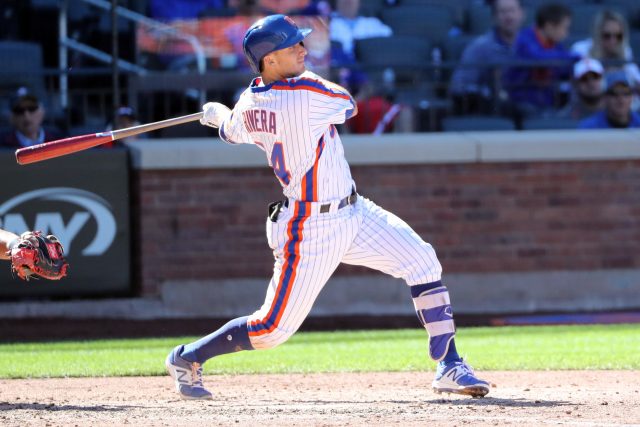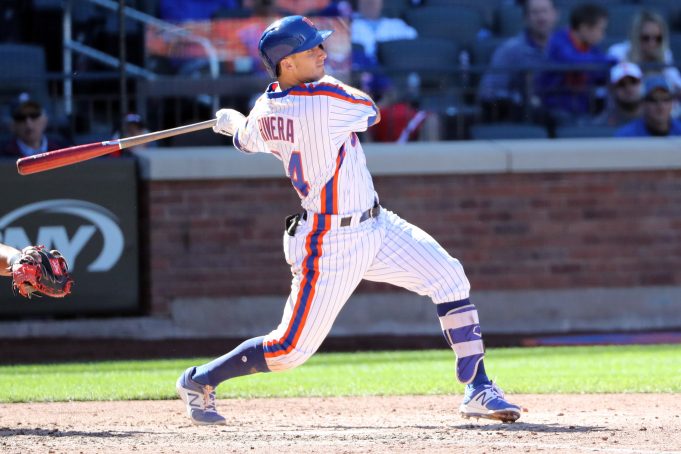 D
uring the late season push by the New York Mets to reach the Wild Card Round of the playoffs, two players that unexpectedly contributed were T.J. and Rene Rivera (no relation).
T.J. Rivera got the call up to the Major League, after an absolute monster season with the Binghamton Mets. He completed his minor league season with a .349 batting average and 90 RBI before being called up to the majors on August 10. After the injury to Neil Walker, T.J. Rivera became the everyday second baseman, hitting for a .333 average in the 33 remaining games.
The importance of Rene Rivera is for one reason, and one reason only. He acted as Noah Syndergaard's personal catcher. Offensively, the Mets won't expect much out of Rene Rivera, but defensively, he is an upgrade to Travis d'Arnaud, and thus, will be essential when Thor takes the mound.
Walker and d'Arnaud will almost certainly start the season as the everyday starters. If for any reason, they are unable to suit up, Collins will be confident that T.J. and Rene Rivera will be able to fill in with little drop-off.