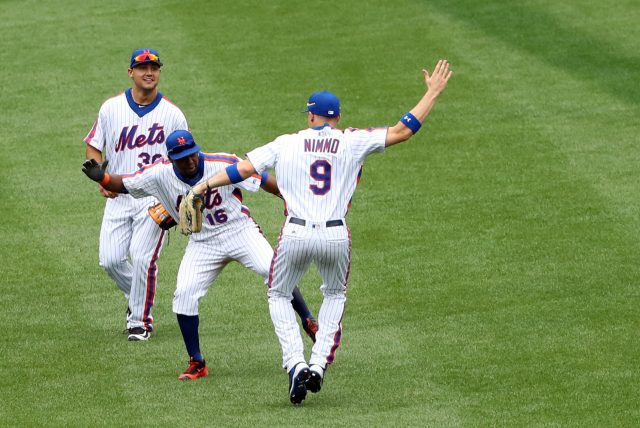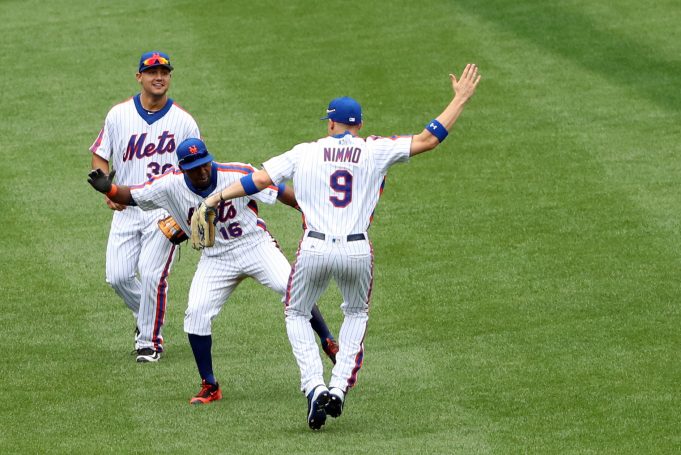 A
nother first-round pick who could make a splash as an outfielder and bat off the bench is fresh-faced always smiling Brandon Nimmo, who appeared in 32 games for the New York Mets in 2016. Batting at a respectable .274 average in 80 plate appearances, Nimmo has the ability to put the ball in play when needed.
Nimmo also was able to find success against left-handed pitching, a plus for Collins who could use him primarily as a pinch-hitter. During the 2016 season, Nimmo played all three outfield positions, but when he did garner a start, it was primarily in the corners.
The Mets have yet to see a large enough sample of Nimmo to determine his ceiling. He could get some extra playing time in the minors to refine his skills, but the fan base will be certain to see him throughout the year, as he was regularly called up during the season.