Although many would love to see Jay Bruce out of Flushing, the power-hitting lefty remaining with the New York Mets may be a good thing. 
W
hile the
New York Mets
have tried to make dealing
Jay Bruce
a priority this offseason to make some room in their crowded outfield, the team has still been unable to find a trading partner for the outfielder.
According to Jim Salisbury of CSN Philadelphia, the Mets are now looking for two prospects for Bruce. Whether or not another ball club will meet these demands from the Mets remains to be seen.
Yet, going into Spring Training with Bruce on the roster might not be such a bad thing for the Mets.
There is no question that Bruce struggled with the Mets last season after being acquired from the Cincinnati Reds at the trade deadline. He hit only .219 with eight homers during his two months in Queens.
Bruce was often fooled by off-speed pitches, couldn't stay back in the batter's box and struggled mightily against lefty pitching. His struggles in Flushing hit such a low point that manager Terry Collins decided to have Eric Campbell, a career .221 hitter, pinch-hit for him in the eighth inning of a game against the Atlanta Braves last September.
However, people seem to forget that Bruce's bat woke up the final week of last season.
Over the final eight games in 2016, he hit .480 and belted four homers – including homering in three straight games – which played an important part in the Mets locking up a spot in the postseason. During that stretch, Bruce showed signs of the 35-homer and 100-plus runs batted in player the Mets thought they were getting when they traded for him last July.
He looked like a much more confident hitter keeping his feet back in the batter's box, hitting to the opposite field at times, and muscling tough pitches over the wall that would normally be a lazy fly ball out from the average hitter.
There are some who speculate that Bruce struggled during most of his time with the Mets last season is because he was never settled in New York. For most of the two months he was playing there, he was living in hotels without a permanent home. People may not find this to be a reason to sympathize with somebody making $13 million a year, but it is believable that might have contributed to his poor play.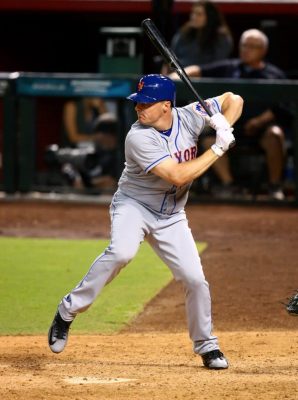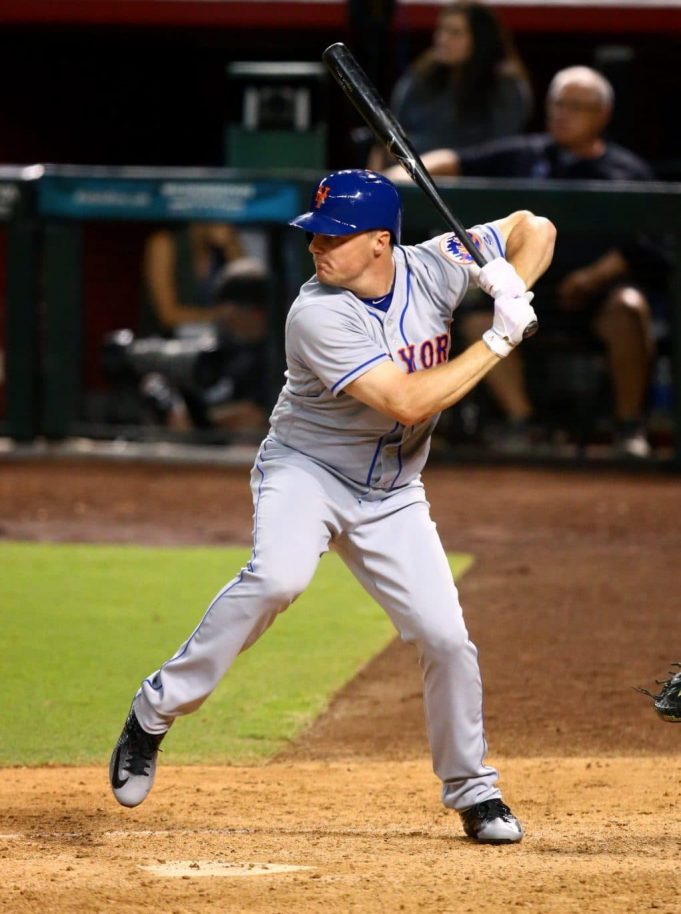 If Bruce can still be the player he was with the Reds and show the last week of 2016 wasn't a fluke, he and Yoenis Cespedes could be a dangerous combination in the middle of the batting order. Hitting in front of or behind Cespedes could also help boost Bruce's confidence at the plate.
Anybody who has followed the Mets closely over the past two seasons knows that Cespedes makes players around him in the lineup better. Remember his first game in a Mets uniform?
Lucas Duda, who was hitting behind him that game, knocked in all three runs for the Amazins' in a 3-2 win over the rival Washington Nationals. It is also to mention that before Duda knocked in the game-winning run with an eighth inning opposite field double, Cespedes was walked intentionally to get to him.
Also, when Daniel Murphy had his historical run in the 2015 Postseason, Cespedes was who he hit in front of.
If Cespedes can consistently make players around him better, there is no reason to believe he couldn't do the same for a proven power hitter like Bruce. Hitting next to Cespedes often means getting pitches to hit and a player like Bruce could feast on that type of opportunity.
Does this mean Bruce should already be named a starting outfielder over Curtis Granderson? Absolutely not. Yet, assuming the Mets won't get a glamourous package in return for Bruce, they should use Spring Training to decide which two players will fill the starting outfield with Cespedes.
It is understandable why most Mets fans prefer the Grandy Man over Bruce. During his three years in Flushing, Granderson has been a tremendous clubhouse presence and has become a fan favorite, getting his share of clutch hits and playing strong defense in the outfield.
On the other side of the token, Granderson can be a very streaky player and goes through periods where he slumps especially against left-handed pitching. Even though Michael Conforto showed improvements at the plate after being recalled from the minor leagues last year, it is still not a guarantee he's ready to be an everyday player.
With Bruce's potential to still be a 30-homer and 100 RBI guy, it would be foolish to trade him for a salary dump. Even with Bruce on the payroll, the Mets can still afford another reliever and his contract will come off the books after this season. Trading Bruce for a proven bullpen arm could be risky since relief pitchers can be great one year then fall apart the next.
It would a shame for the Mets to get nothing significant in return for Bruce, only to watch him return to his old form with another team. This is why they should think about going into Spring Training with him on the roster and seeing what he's still made of.