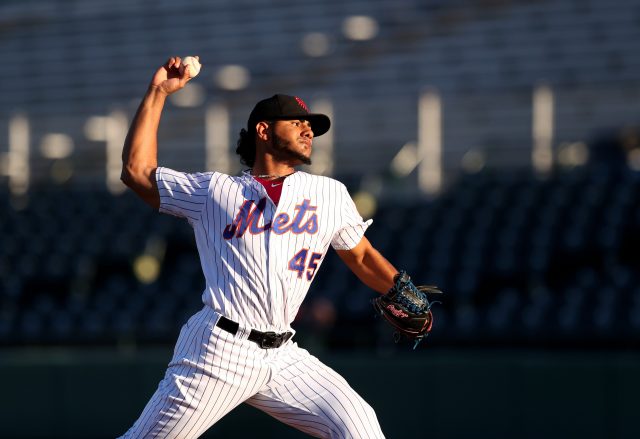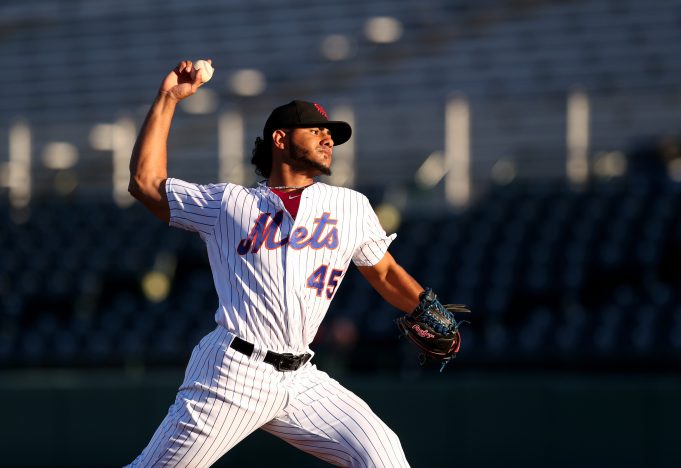 The Longshots/Unexpected
What's a slideshow without some longshots?
Were this category to exist prior to 2016, T.J. Rivera would qualify.
Wuilmer Becerra, 22, was the afterthought to the R.A. Dickey trade which netted the Mets Noah Syndergaard and Travis d'Arnaud. At A-plus St. Lucie, he slashed .312/.341/.391, which may earn him the promotion to AA. Having been added to the 40-man roster this offseason, mostly out of fear that a big league club would snatch him in the Rule 5 Draft, Becerra will be an outfield reserve for Mets.
Marcos Molina, 21, is not quite big-league ready – earning him the longshot tag – but he has some real potential. Many in the Mets' system thought 2016 would launch Molina to top prospect status, but the right-hander's elbow had different ideas.
Sidelined for all of 2016 after Tommy John surgery, Molina yielded no results due to injury and will be pitching consequentially in A-ball in 2017. But, for a righty with arm power and a developed breaking pitch, Major League bullpen holes could beckon Molina.
Beccera and Molina are the Mets' numbers seven and eleven prospects, respectively, according to MLB.com.