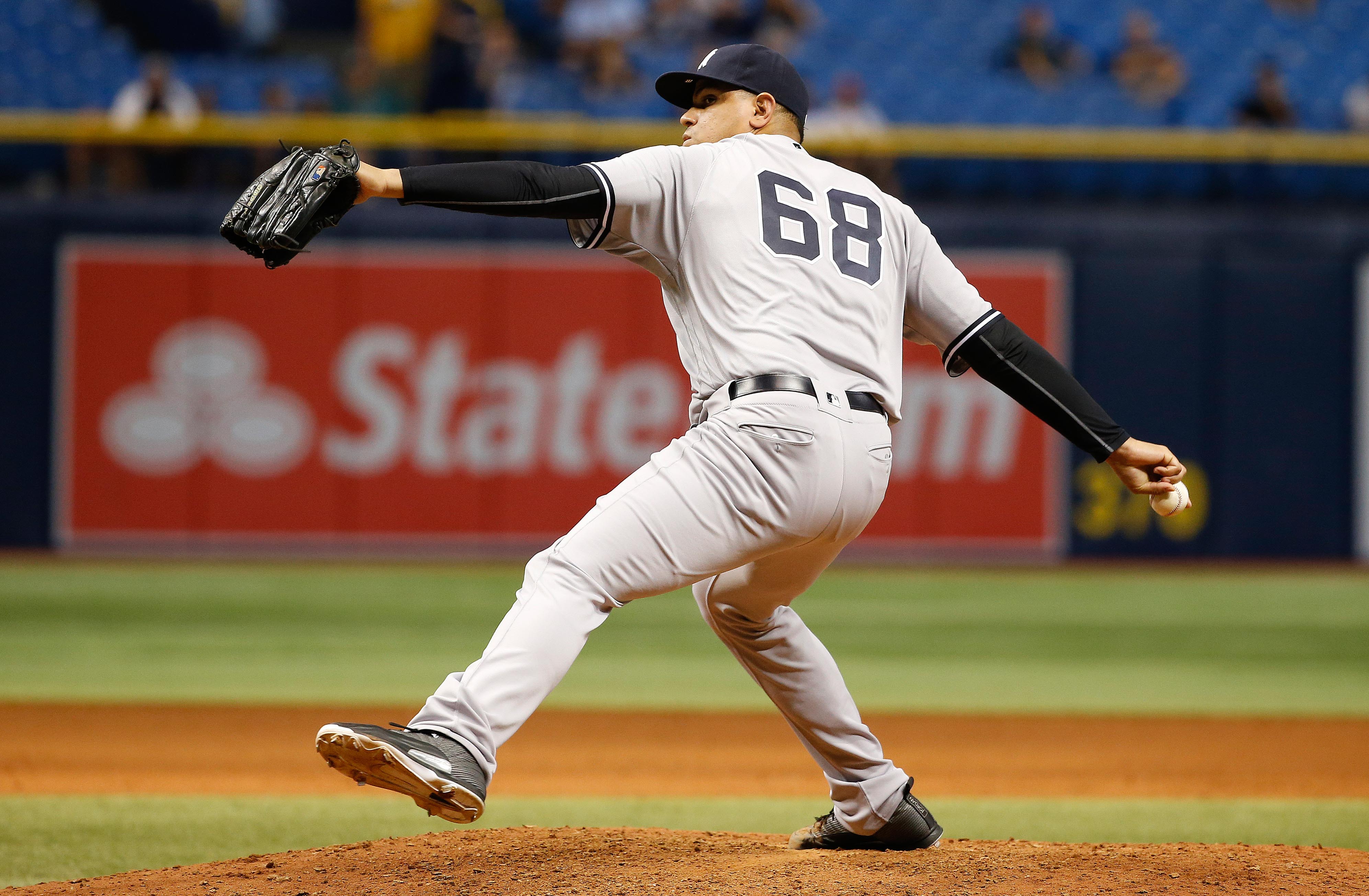 Last year's tune: "What More Can I Say" by Jay-Z
This season's song: "Another One Bites the Dust" by Queen
Ah, Dellin Betances may not be the closer this season, but he still deserves a song to listen to while jogging out to the mound in the eighth inning. What other song works better than this classic by Queen?
When Betances comes out of the 'pen, strikeouts are practically a given. In 2016, he boasted an amazing 15.5 strikeouts-per-nine innings. Basically, he gets the job done and he makes a lot of famous baseball players whiff.
Is it customary that a relief pitcher gets a specific song played for them upon entering a game? Maybe not, but Betances had a closing song once. Why not let him have one again?