Even with an overflow of arm talent in the National League, the New York Mets' Noah Syndergaard could be due for the 2017 NL Cy Young Award.
T
hor has dropped his hammer on
Major League Baseball
since his arrival in 2015.
ESPN's Buster Olney recently ranked New York Mets star Noah Syndergaard as the sixth best pitcher in the MLB, with one league talent evaluator remarking, "Of all the guys on your list, he's probably got the best stuff."
Syndergaard boasts some of the most impressive velocity numbers that a starting pitcher has possessed ever. In fact, according to MetsBlog, he averages 98.0 mph on his fastball, 90.9 mph on his slider and 89.8 mph on his changeup – the highest velocities in the majors for each pitch.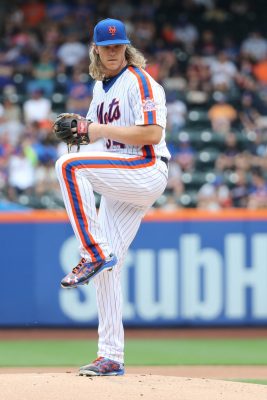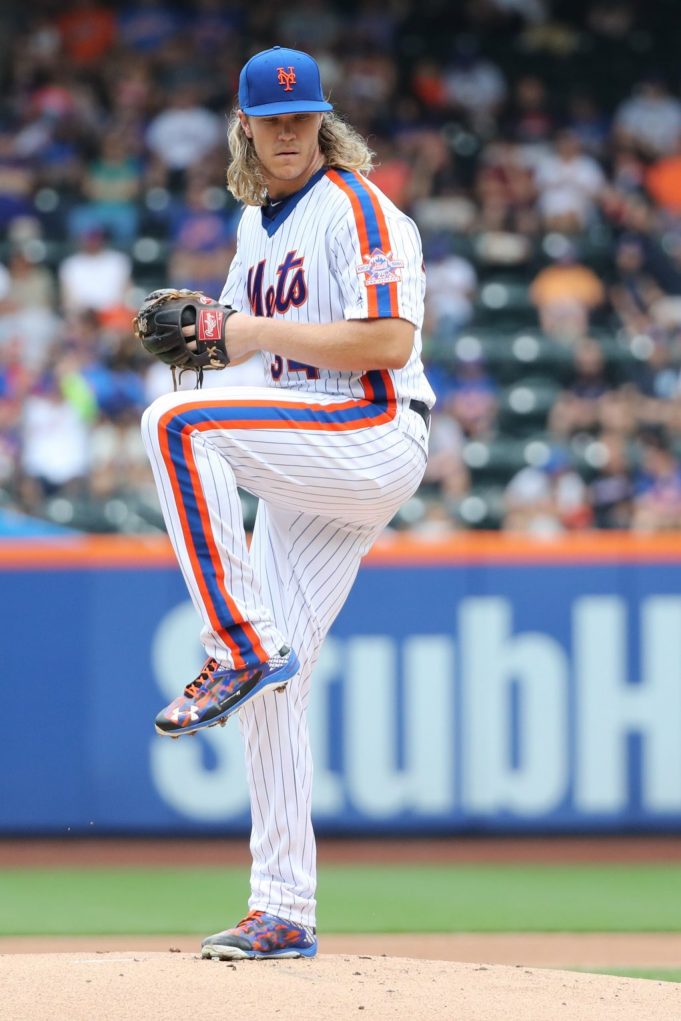 But the National League is packed with high-end pitchers, including the likes of the Dodgers Clayton Kershaw, the Giants Madison Bumgarner and the Nationals Max Scherzer. Scherzer won last year's NL Cy Young Award, while Kershaw has, at age 28, already amassed three Cy Youngs and an MVP award.
Syndergaard, though, has had an extremely successful 333.2 inning opening to his career in Queens as well. He has already made an All-Star team, finished fourth in the Rookie of the Year vote, eighth in the Cy Young vote and 19th in the MVP vote.
His career numbers stand as the following: 23-16 record – 2.89 ERA – 1.10 WHIP – 74 walks/384 strikeouts – 2.0 BB/9 – 10.4 K/9 – 0.8 HR/9.
Syndy has even managed to become the only player in MLB history to begin his career with at least 350 strikeouts without surpassing the 80 walk mark. Usually guys who put up K numbers similar to that have some issues with overthrowing, leading to a loss of consistent control. But not Syndergaard, as his 2.0 BB/9 rate would conclude.
The drastic improvements that Syndergaard has made from Year 1 to Year 2 could be an indication as to how well he could perform in 2017, and beyond.
Here are some of the main differences between his rookie campaign in 2015 and last season:
In 33.2 innings pitched more, Syndergaard allowed eight less home runs, cutting his HR/9 rate by over half.
While keeping his walk rate virtually the same, he added nearly a strikeout more an inning.
His ERA lowered by two-thirds of a run, and his FIP (Fielding Independent Pitching) dropped by almost a full run.
His worst monthly ERA in 2016 was a 3.86, while he had two months well over a 4.50 ERA in 2015 – a 4.79 and a 5.14 ERA month respectively.
By the end of 2016, Syndergaard was the lone ace of the Mets' staff. Matt Harvey, Steven Matz and Jacob deGrom all fell before the season's conclusion due to injuries – although they're fully expected back to open 2017.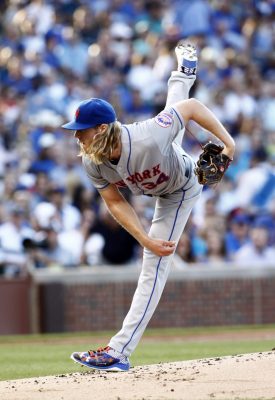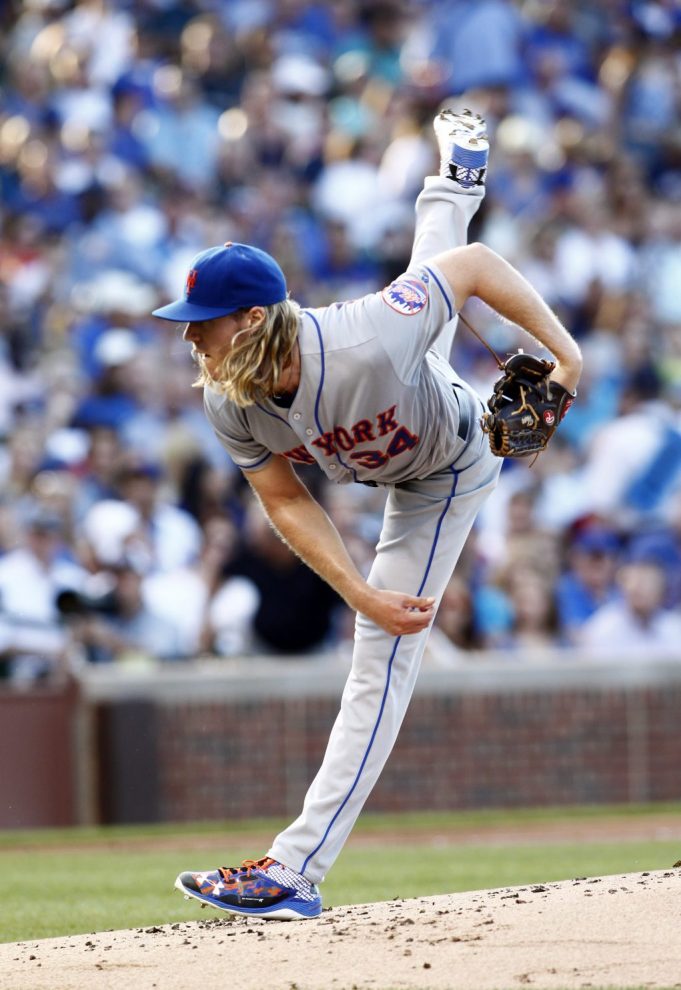 And Syndy answered the call, producing a 2.83 ERA in the month of September, helping lead the charge towards the NL Wild Card game against the Giants and Bumgarner. He then proceeded to throw seven blow-away innings, including 10 strikeouts to just two hits and three walks, in the Mets' eventual loss on a three-run home run allowed by Jeurys Familia to journeyman third baseman Conor Gillaspie, ending their 2016 postseason aspirations.
But this isn't the first time the already mature Syndergaard has done such a masterful job when it counts the most.
Leading up to the Mets' 2015 World Series run, he managed a 2.93 ERA in the final month of the regular season, paired with an ultra-minuscule 0.65 WHIP. Then, over the course of 19 innings pitched during that run, Syndergaard managed a 3.31 ERA and 26 strikeouts.
For Syndergaard to have finished eighth in the NL Cy Young vote last season was a travesty unnoticed. He was third in the NL in ERA, fourth in strikeouts and had the lowest HR/9, all while leading in FIP.
Thor also beat out or tied four of the seven pitchers ahead of him in the vote in WAR (Wins Above Replacement), as apparently sabermetrics doesn't mean as much to the baseball community as they like to purport it does.
Great regular season pitchers such as David Price and Kershaw have built reputations for falling short in the postseason and other times of need for their respective squads. But Syndergaard's late season and postseason prowess has shown the man can do it in any situation.
With the mounting experience he's building overall, a Cy Young win is within his grasp as he has developed into one of the great young talents of today's game.