Many New York Mets fans have been frustrated with the 'small market team' approach by management. But could fan ticket sales be to blame?
Payroll numbers are attributed to Spotrac.com. Average ticket prices are attributed to Statista.com.
O
ver the last several years, many have questioned the
New York Mets
regarding their alleged lack of spending. But why is a team located in the largest market in the country spending at a medium market level?
While playing in a large market does offer the potential to produce massive revenue, it's not a guarantee. As with any business, demand has a major effect on value. So when a sports organization wins, it generates interest, which increases product value, leading to increased revenue and therefore spending ability.
Ticket sales are the number one source of earnings – the major factor that enables a large market to produce massive revenue. However, when demand is low, ticket values decrease and revenue follows. When the on-field product isn't generating interest, it doesn't matter what market you play in.
When looking at any team's attendance numbers on a yearly basis, there is a direct correlation between their on-field performance, attendance numbers and their ability to spend.
The Mets ended the 2016 season with a final payroll of $156,642,515, ranking 12th among the 30 Major League teams. They spent at an upper-medium market level, but when looking at their financial numbers, this shouldn't come as a surprise. Their spending is directly related to the revenue they are generating.
The Mets' average ticket price in 2016 was at $26.02 – below the $31 league average. In fact, that price ranked 21st among the rest of the league, an upper small market level. The team in Queens drew an overall attendance of 2,789,602 in 2016, ranking ninth overall.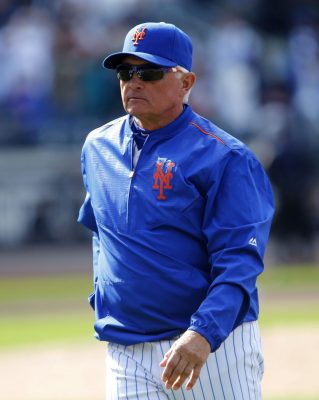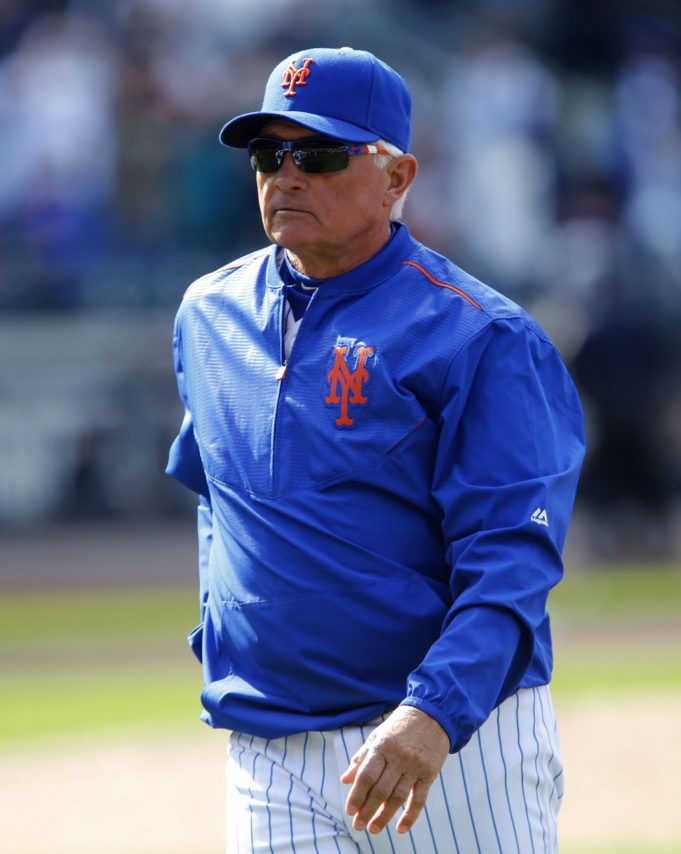 Taking a total look at the previous decade of the Mets' revenue data prior to 2016, there's a trend that's evident with any sports organization. Team performance has a direct effect on attendance, which then affects ticket prices, and thus your ability to spend. As is also seen with this data, major increases or decreases in prices and overall spending do not happen overnight. It takes several consecutive seasons to see any major impact.
In 2006, the Mets won 97 games and went on to fall one win shy of a National League Pennant and World Series appearance, losing to the St. Louis Cardinals in a crushing Game 7.
That year, the Mets drew 3,379,535 to Shea Stadium, the fifth highest attendance in the league. Their average ticket price then was $25.28, also ranking fifth. As a result, they were able to afford a $116,571,696 final payroll, the third highest payroll in the MLB.
Due to their 2006 success, the Mets' average ticket price rose to $28.26 (sixth) in 2007, and attendance rose by 474,420 up to 3,853,955 (third), so as a result payroll rose to $120,927,727 (fourth). After a historic collapse, the Metropolitans fell one game short of a division title that year, finishing with an 88-win season.
The following season, the Mets entered their final year at Shea Stadium, which led to another increase in attendance, as fans came out to say their goodbyes to Shea.
The Mets drew 4,042,045 (second) fans that final season and raised ticket prices to a $34.05 (fourth) average, resulting in a $23,766,235 boost in payroll, ending the season at $144,693,962 (third). The season resulted in another mini-late season collapse, again being eliminated from a postseason spot on the final day of the season, ending with 89 wins.
As the team entered their first year at Citi Field, it was no surprise that ticket prices would increase, mainly in part to 15,000 fewer seats, as less supply increases value.
The average ticket prices the first year at Citi Field came in at $36.99 (fourth). Because of the lower capacity, the overall attendance dropped to 3,168,571 (seventh), and the overall payroll dropped almost $2.5 million. However, the Mets still ended with the second highest payroll ($142,229,759). Their first season at Citi ended up as a disaster on the field, ending the season at a very disappointing 70-92 record that also resulted in a major league record for injuries (a record that the 2016 Los Angeles Dodgers eventually broke.)
Entering 2010, the Mets were coming off a poor first year at Citi Field. They were about to enter a four-year period that saw annual decreases in attendance, lowered ticket prices and, as a result, a significant drop in revenue. Their yearly attendance dropped to 2,559,738 (12th) in 2010, 2,352,596 (15th) in 2011, 2,242,803 (17th) in 2012 and 2,135,657 (21st) in 2013.
From 2009 to 2013, the Mets saw a total drop off of 1,032,914 in attendance, a 33 percent decrease. As a result, the Mets dropped their average ticket prices to $32.22 (sixth) in 2010, $31.81 (seventh) in 2011, $27.24 (12th) in 2012 and $25.30 (17th) in 2013. Their four-year decline led to an overall $11.69 reduction in average ticket prices, or a 32 percent reduction. From their payroll high of $144,693,962 in 2008, the Mets' payroll dropped to $94,478,037 in 2014 – a fall from second to 21st in payroll. From 2010 to 2014, the Mets racked up 79, 77, 74, 74 and 79 win seasons, respectively.
Much of the Mets' financial struggles resulted from not only the decrease in performance and lack of interest from the fan base, but was greatly affected by a roster locked into hefty long-term contracts given to aging, declining players. The Mets then entered a massive five-year rebuilding process. Since the MLB salary structure is based heavily on service time, rosters full of younger players will always result in a smaller payroll.
While the Mets have seen recent success on the field and a 600,000+ boost in attendance from 2014 to 2016, they are still pricing tickets at a medium market level. That recent success on the field, and a roster that should contend for the next several years, should allow for the Mets to see a continued steady increase in attendance. As demand increases, a steady growth in ticket prices will lead to giving the Mets the ability to once again spend at a large market capacity.