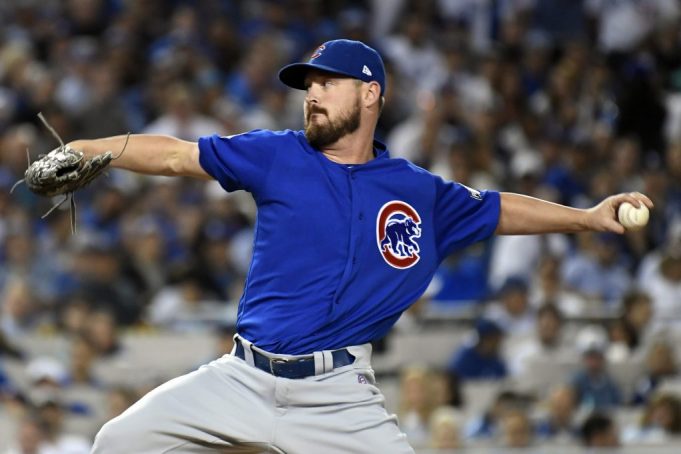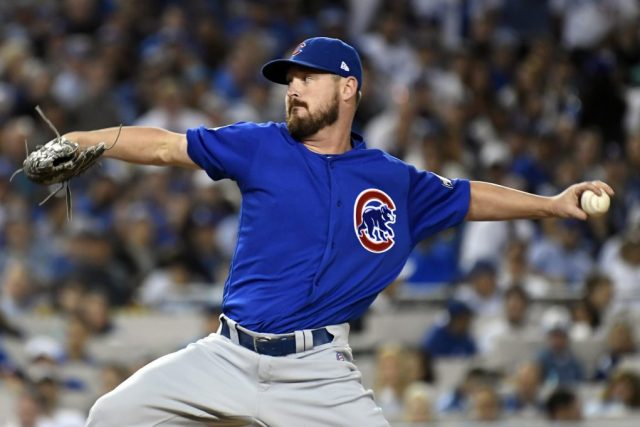 LHP Travis Wood
2016 Season stats – 61.0 IP, 2.95 ERA, 1.13 WHIP, 24 BB/47 K
F
ormer 2013 All-Star starter
Travis Wood
made a full-time transition to the bullpen last season for the
Chicago Cubs
for the first time in his career. And the lefty definitely impressed.
Wood limited southpaws to a non-existent .128 average and .447 OPS, completely fulfilling his role as a lefty specialist for Cubs manager Joe Maddon.
He did falter a bit against right-handed hitters though, allowing a .265 average, 12 doubles and six home runs over 132 plate appearances versus them. But a .228 average in such situations in 2015 suggests that he does have the ability to fix that issue.
A move to sign Wood would not only give a proven lefty to throw into the mix with the trio they currently have, but it would allow Collins to use him as a long reliever/spot starter as well, considering his six years in that role in the majors.