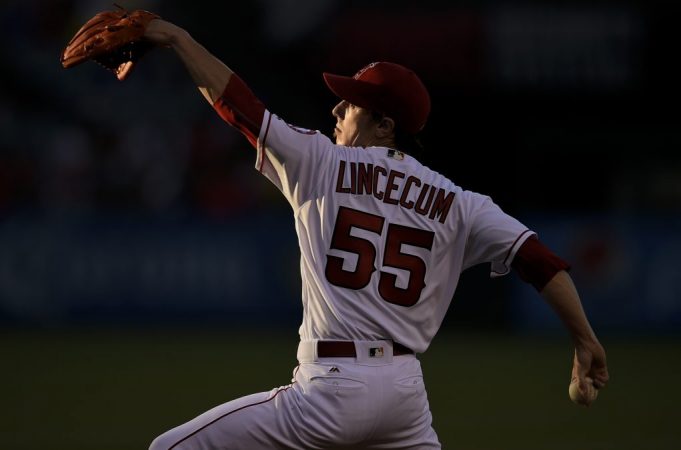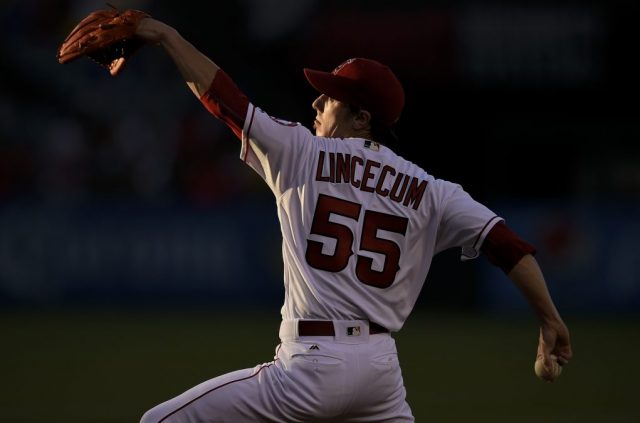 Free Agent #3: Tim Lincecum
Hold on Yankee fans, before you snap your computer screen in half, just hear me out for a second. Tim Lincecum had a horrific few starts with the Los Angeles Angels, but the Yankees should still give him a shot.
After posting a 9.16 ERA in nine starts with the Angels, many teams are not looking to acquire the former Cy Young award winner. However, the Yankees should at least give "The Freak" an invite to Spring Training and give him an opportunity to earn a rotation spot.
---
---
What really hurt Lincecum in the 2016 season was signing so late, causing him to miss a full Spring Training to help get back in the baseball mode and regain a feel for his stuff. He was just thrown into the Angels rotation after just a few minor league outings, which must have been tough.
The Yankees are in the market for starting pitching and it couldn't hurt at all to at least give the two-time Cy Young award winner an invite to Spring Training and see if he can rediscover his magic for a very low risk and a potential very high reward.