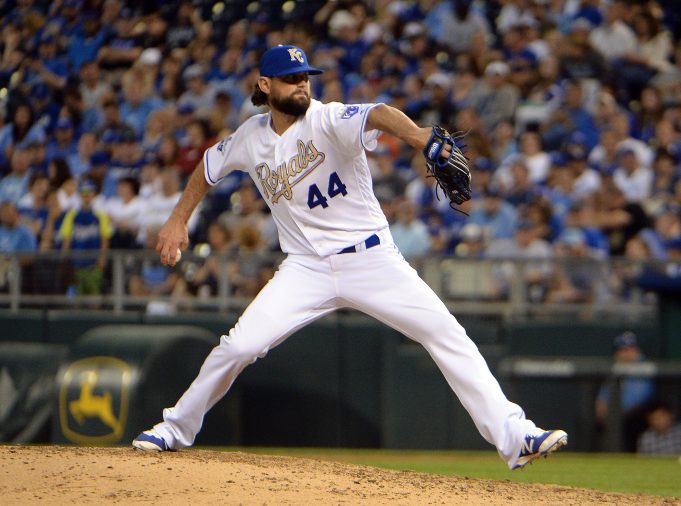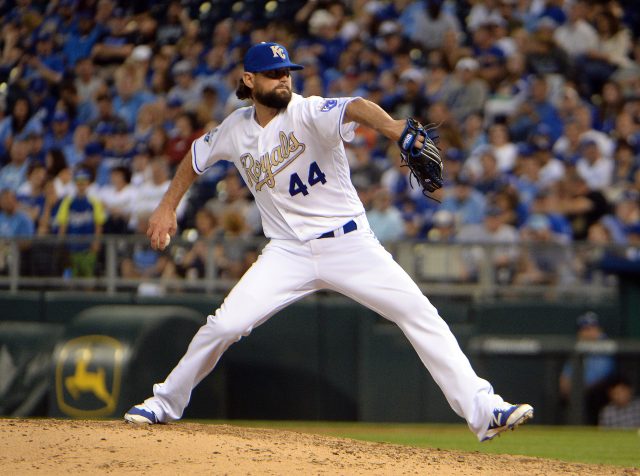 Luke Hochevar
With the signing of Aroldis Chapman. the Yankees have solidified themselves once again as having one of the best bullpens in all of baseball. However, one aspect of their pen that they are still lacking depth in is their middle relief.
Here are some of the Yankees mid relievers from 2016:
They just could not find the bridge to lead them from the fifth or sixth inning to the back end of their bullpen. Luke Hochevar could be the answer to those mid relief struggles for 2017.
In 2016 with Kansas City, Hochevar had a 3.86 ERA in 40 appearances with a 9.6 K/9. His season was cut short in August due to thoracic outlet syndrome which he got surgery for and should be healthy prior to spring training.
Since he will be coming off an injury, the price tag and years will not be very high for a reliever who has a proven track record of success and can be an innings eater for a spot in the Yankees bullpen where they could use some depth.