A bench player making $20 million a year? It might sound strange, but for the New York Mets and captain David Wright, it makes perfect sense.
W
hile it may be heartbreaking for many
New York Mets
fans to admit – especially those who have had the privilege of following the third baseman's entire career – the days of
David Wright
as an everyday player are gone.
Wright, who recently turned 34, has been plagued by injuries over the past two seasons.
In 2015, he only played 38 games and was out from mid-April until the end of August with spinal stenosis. He appeared in just 37 games last season and did not play again after the end of May because of a herniated disc in his neck. Wright struggled during the short amount of time that he did play last season, hitting only .226 with seven homers and 55 strikeouts. He has also had issues in the field, especially with erratic and weak throws from the hot corner.
According to Marc Carig of Newsday, Mets general manager Sandy Alderson said last month at the Winter Meetings that the team is expecting Wright to be the starting third baseman for 2017.  That, however, doesn't sound very plausible. Between a slew of recent injuries, paired with a decline in performance, it's clear Wright can no longer handle the burden of being in the lineup everyday.
There have been rumors of a positional move to first base that could help reduce the wear and tear on Wright, due to the lack of extraordinarily athletic plays needed to handle first.  However, it's very naive to think playing first base with back issues is easy. Just ask Don Mattingly about playing there towards the end of his career.
The Mets should go with an infield that has Lucas Duda starting at first, Neil Walker at second, Jose Reyes at third and Asdrubal Cabrera at shortstop.  All of those guys are capable of better offensive output than Wright at this point in his career, and, with the exception of Duda, they're all better defensively.
Now this is not to say that Wright is of no value to the 2017 roster. The seven-time All-Star can certainly provide a spark for the team off the bench.  He's a lefty killer who uses the opposite field and still has solid power. Even though his numbers have dropped off, fans have still occasionally seen signs of the Wright that earned him the nickname "Captain America."
Remember his walk-off single against the Milwaukee Brewers last May? What about his two-run homer in the first inning of Game 3 in the 2015 World Series? Or the two-run single that was the difference in the first game of the National League Divisional Series that same season?
These are signs that "The Captain" is still capable of producing. It just has to be in a reduced role where he predominantly comes off the bench, possibly starting 50 to 70 games and against southpaws.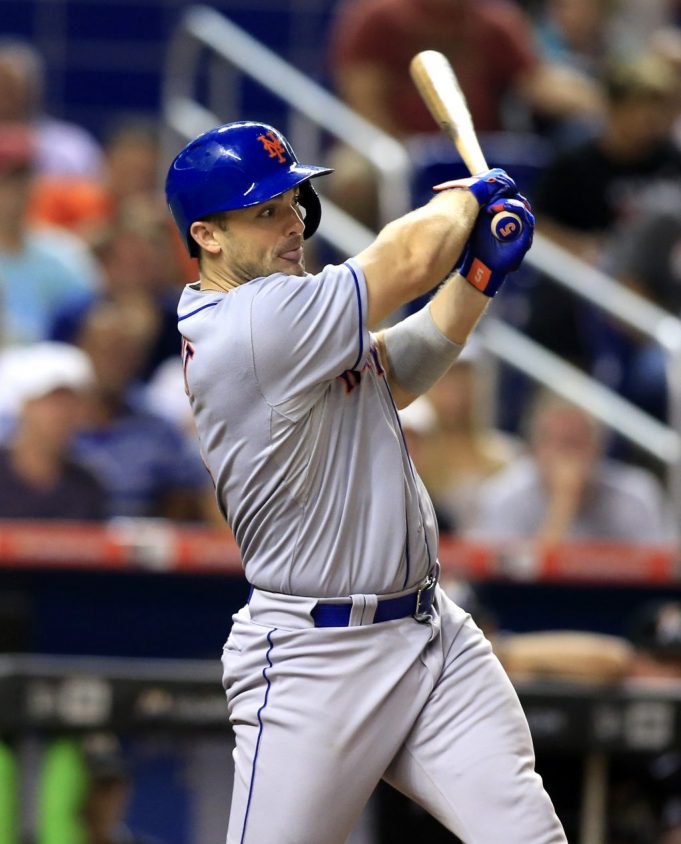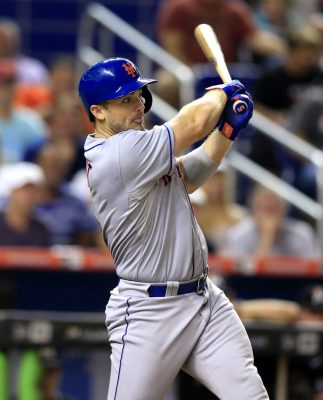 There has been talk about the Mets needing to add a right-handed bat off the bench, but why go out and spend the money when you already have someone on the roster who could be that guy? With players like Wilmer Flores, T.J. Rivera, Brandon Nimmo and Juan Lagares, Wright would give the squad a great bench. Especially in the National League, it is essential to have depth beyond the starting nine with viable pinch-hit options available late in games.
Wright will certainly go down as one of the greatest players to ever don a Mets' uniform, and he deserves to have his number retired in Queens next to Mike Piazza and Tom Seaver when his career comes to a conclusion. This is a player who has bled orange and blue since he came into the league in 2004. He has been an asset not only on the field, but in the clubhouse too, where he has shown he can be a leader when the team is struggling.
It's easy to forget how Wright stuck it out with the organization though six straight losing seasons (2009-2014) and eight straight years of missing the postseason (2007-2014). He could have easily demanded a trade or left as a free agent after the 2013 season, but he wanted to be part of the solution.
Wright will still play a very important role in an organization with high expectations going into the upcoming season. It's just time to realize it's not going to happen in the same way it once did.