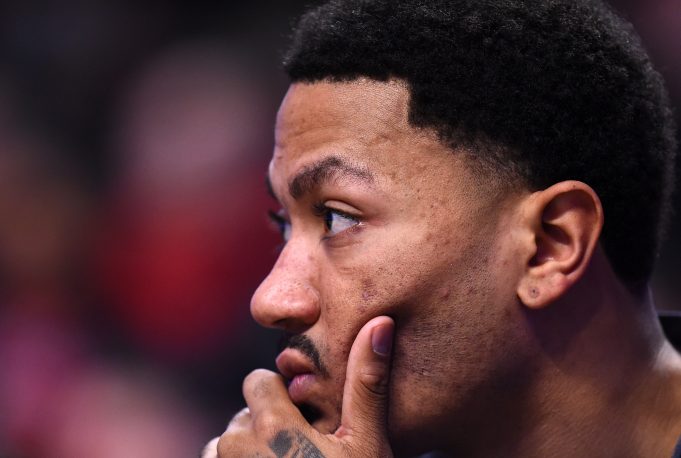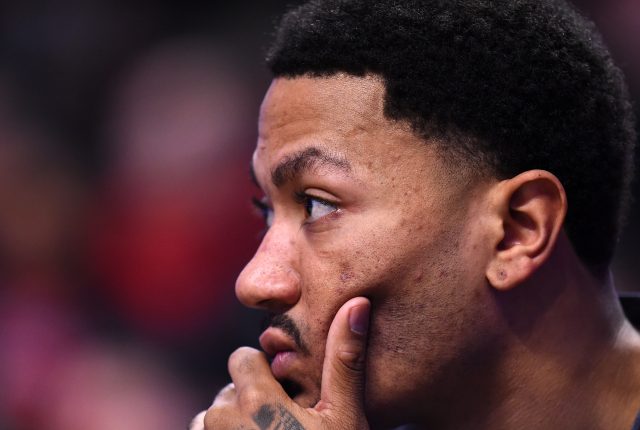 As much as many would love to ride Carmelo Anthony as the Knicks worst defender, he simply isn't. While it's a close call, Derrick Rose ranks No. 1 in this horrid category. 
It's amazing to think Tom Thibodeau built one of the better defenses in recent memory in Chicago around this guy running the point. It definitely helped that D-Rose was younger, thus more agile and nimble, blending in easier with Jimmy Butler, Joakim Noah, and the rest of those boys on the Bulls.
Now, in New York, even with Rose still attacking the basket with vengeance, opposing point guards are eating the Knicks for breakfast.
Absolutely not: it's nowhere near as bad as it was a season ago with Jose Calderon at the point. Rose, at least, can move. But while he can move, he still doesn't possess the defensive awareness needed to function in a top-flight defense.
His pick and roll defense is spotty. Whether the team is switching, showing hard, or flying underneath, opposing teams attack D-Rose with the pick and roll on a nightly basis. They also find penetration extremely easy, thus forcing help and wide open kick outs with closing out hard a rarity in the Big Apple.