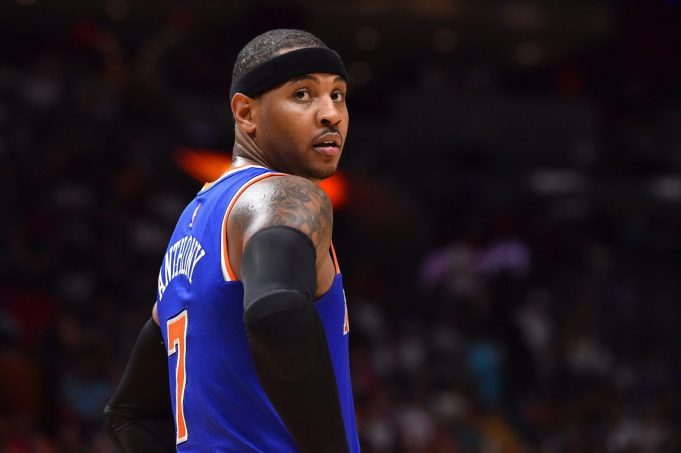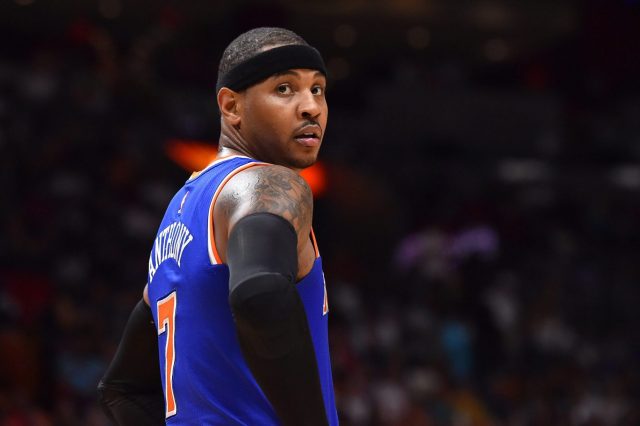 Based on the title alone, you'd think New York Knicks captain Carmelo Anthony would finish as the Knickerbockers worst defender.
You'd be wrong. But don't think it wasn't close.
Part of his No. 2 ranking isn't his fault. Standing at 6-foot-8 and 240 pounds, the 32-year old simply can't keep up with the quicker threes in the Association. 
This past offseason, and much of his presidential career with the Knicks, Jackson had made the mistake of cultivating his personnel to show and play big. The way the starting lineup has been handed to Jeff Hornacek, Melo is forced to play the small forward spot.
He's much better served as the four.
Anthony, for all of his deficiencies on the defensive end of the floor, is a sound and vicious rebounder. The one thing you can't say about Melo is that he's soft. He's anything but. It's part of the reason he doesn't get calls on a nightly basis, much like the flopping and acting James Harden.
Nobody's trying to knock Anthony here. The problem many fans face when evaluating Melo's talents comes thanks to the media hyping up offensive basketball. Instead of treating defense as 50 percent of the game, SportsCenter builds these stars up based purely on the fact they can put the ball in the hole.
Melo isn't LeBron James. He's a dynamite scorer and, at one point, one of the toughest one-on-one matchups in the history of the game.
He's not even an average defender.
While his infamous "swat block" picks up highlights at times, he's, far too often, getting beat to the basket by quicker guys which forces the entire defensive integrity of the Knicks to break down.
If you're going to allow any stat to speak to you, allow Melo's -79 +/- stat to hit home. This means the opponent has outscored the Knicks by 79 points when Anthony is on the floor. Only Lance Thomas and Brandon Jennings have lesser numbers while Kristaps Porzingis's number of -11 leads the squad (among the top minute guys).