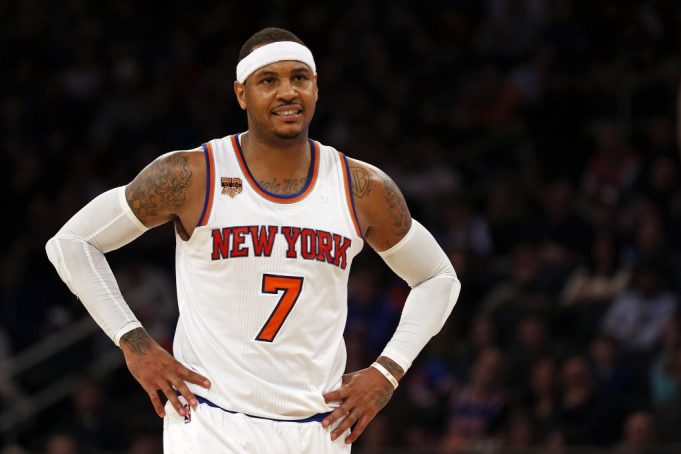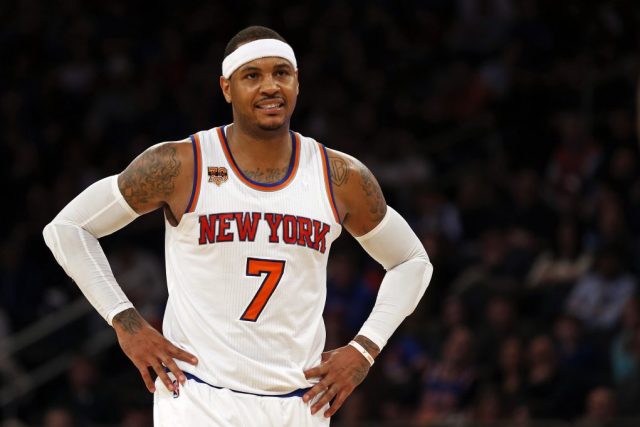 New York Knicks head coach Jeff Hornacek becomes visibly frustrated after captain Carmelo Anthony calls his own number on offense.
When frustration builds to this level, some just cannot handle it.
Check out New York Knicks head coach Jeff Hornacek in the following video. At some point during the team's embarrassing 115-103 loss to the Orlando Magic at Madison Square Garden on Monday night, the Knickerbockers head coach became visibly frustrated when captain Carmelo Anthony called his own number and went iso:
Melo calls his own number…

Jeff Hornacek (upper left hand corner of the video) seems annoyed and turns his back and walks away… pic.twitter.com/TOSDqb2CPV

— Tommy Beer (@TommyBeer) January 3, 2017
Now, it's unfair to blame Melo as the sole culprit. We don't know where the shot clock was and how the play broke down. Melo was also looking for a pick and roll situation with Kyle O'Quinn.
Nevertheless, it was when Melo possessed the ball that Hornacek was captured on video, on the sideline as walking away from the offense in disgust.
Hornacek also spoke about it team's disheartening effort after the game, via the postgame press conference:
"I have to find someone to play some defense," Hornacek said. "You can't come out beginning of the game — I think their first three or four baskets were 3-pointers. We've got to have better pride in that."

"I don't think our guys aren't trying. Maybe we're just not capable of it. I don't know," Hornacek said. "That's what we're going to have to figure out. Maybe you have to play some of these other guys. We might have to mix the lineup up somehow."
Head coach Jeff Hornacek on the #Knicks defense against the Magic. #NYKvsORL pic.twitter.com/KwiKHrPA5p

— NEW YORK KNICKS (@nyknicks) January 3, 2017
Whatever is going wrong with the New York Knicks needs to end now. The team, who's on a five-game slide, is now on the outside of the Eastern Conference playoff picture with a subpar record of 16-18.
Interestingly, MSG broadcast brought attention to Melo's defense/effort on multiple occasions in the blowout loss to Orlando… pic.twitter.com/HMnRYgM2hT

— Tommy Beer (@TommyBeer) January 3, 2017