After falling short of their deep postseason aspirations, the New York Mets need to hit a lot better to take control of the 2017 season.
T
he 2016 season brought lots of good for the
New York Mets
, leading to an 87-75 record and a 671 runs scored (RS)/617 runs allowed (RA) ratio on the year. That collective work culminated in a second straight postseason appearance for just the second time in franchise history.
But a crippling shutout at the hands of San Francisco Giants star lefty Madison Bumgarner in the National League Wild Card loss left a bad taste in fans' mouths, after an extremely uneven and streaky year in the batter's box for the team in Queens.
And with the 95-67 Washington Nationals having led the division in 2016 on the backs of Bryce Harper, Max Scherzer and many others, the Mets can't afford to make many mistakes if they want to get deeper into the postseason to redeem themselves after a 2015 World Series loss.
So that's the first – and most important – thing that the Metropolitans will have to do better in 2017 – hit more consistently.
April started off strong in 2016, as Michael Conforto and Yoenis Cespedes tore the cover off the ball all month, leading to a 15-7 record and 107 RS/66 RA. Everything was going great – and then May and June happened.
The Mets went under .500 during that time, not breaking the 100 runs-scored threshold, while allowing over 100 runs each of the two months. The first major slump of Conforto's career – and eventually a trip to Triple-A – was a major reason for this drop-off, along with the characteristically streaky play of many of the guys on the roster.
So if the Mets want to be more of a consistent threat hitting, on top of their already incredible rotation, they'll need to focus less on hitting for power, and more on just getting the ball in play.
The Mets ranked fifth in baseball with 218 home runs in 2016. But the sacrifice for that increase in power led to a .246 team batting average – good for only 25th in the MLB.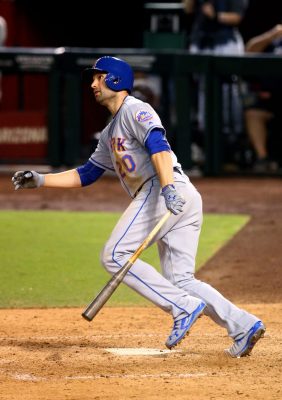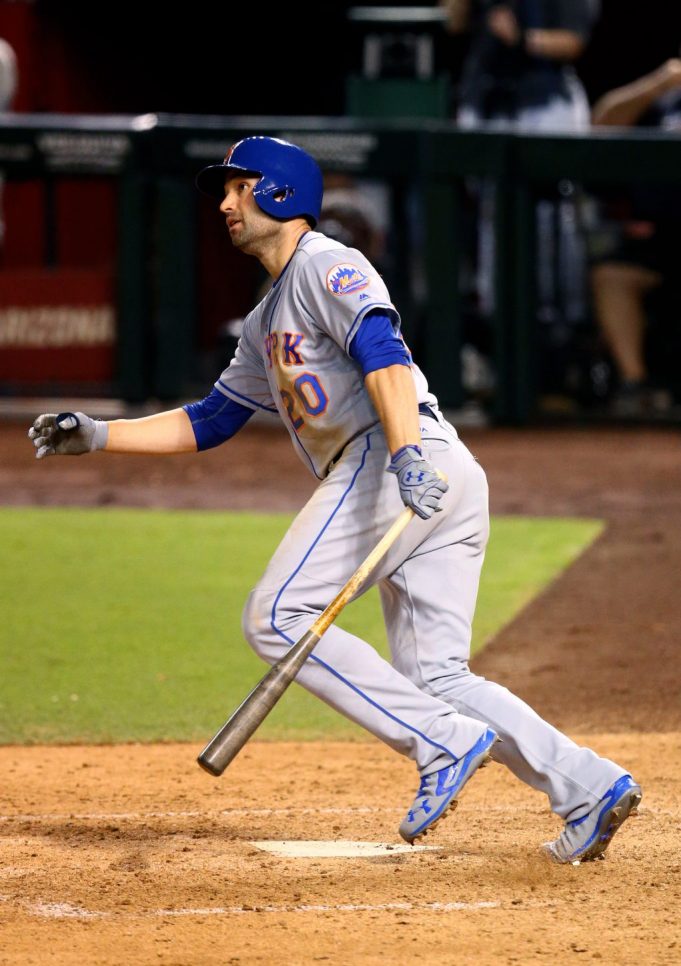 To go even further, a .316 on-base percentage ranked 24th, 1342 hits ranked 26th, 240 doubles ranked 29th and 19 triples ranked 27th. And the most important statistic, total runs scored, ranked just 26th with the aforementioned 671 that crossed the plate.
For example, switch-hitting second baseman Neil Walker, who had a right-handed power renaissance in 2016 contributing to a 23 home run year, hit just 10 other extra base hits over the course of his 458 plate appearances.
30 homer outfielders Curtis Granderson and Cespedes hit only 24 and 25 doubles respectively – ranking with the likes of players who hit in the single-digit or low-teens in home runs.
Uber-streaky first baseman Lucas Duda looks like he will be healthy to open 2017. During 2015 though – his last full season – Duda managed to hit over .300 for two months and under .200 for two months, with hardly any in-between.
Catcher Travis d'Arnaud had similar issues with power, as the righty couldn't hit more than four extra base hits during any month of last season. This all came after a 2015 season which saw him hit 14 doubles and 12 homers in just 67 games.
Aside from shortstop Asdrubal Cabrera and outfielders Jay Bruce and Conforto, the Mets don't really hit the ball to the opposite field very often. Granderson, Cespedes and Duda are all bona fide pull hitters that, although they do it well, allow pitchers to pitch away from them, making their job significantly harder in the process.
If as a team, this roster could hit "oppo" better, that would be a great start to overall better batting numbers, as they already walk at a solid rate, placing 12th in the league in bases on balls.
But those numbers are really just scratching the surface of how much the Mets need to improve at the plate to become an offensive powerhouse. Hitting coach Kevin Long has quite the job to do this season so as to make sure that the team's superstar rotation is backed up the way it deserves to be.