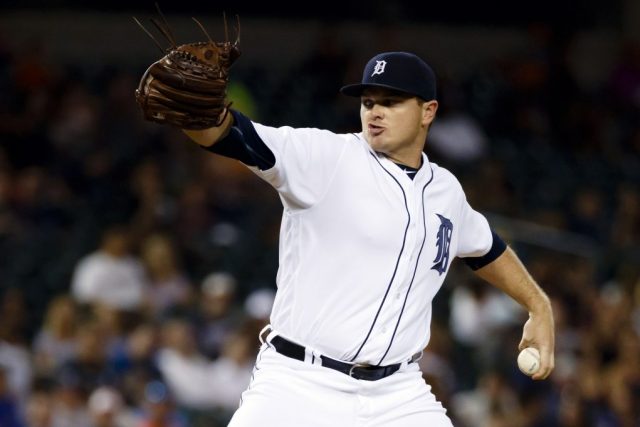 Detroit Tigers LHP Justin Wilson
A
former
New York Yankee
,
Tigers
lefty
Justin Wilson
would fit into Queens with no issue – and he would come cheaper than Tony Watson.
Wilson won't enter free agency until 2019 at the earliest, giving the Mets would be control over him for the foreseeable future, helping to lock in the back end of the bullpen a little more concretely.
After producing a 4.14 ERA, 1.33 WHIP, and 65 strikeouts over 58.2 innings in 2016, Wilson's value is low enough that the Tigers wouldn't require a ton back in return for him in a trade scenario. But what Alderson would really be banking on would be his 3.10 ERA performance with the Yanks back in 2015.
If he could recreate anywhere near that level of success for the team in Queens, then – again like Watson – the Mets' lefty situation would be heavily shored up and they would get an experienced seventh and eighth inning arm to help set up for Familia and/or Reed.
The Mets have plenty of starting pitching depth, and that's exactly what Tigers GM Al Avila would be looking for after a sub-par rotation performance aside from Justin Verlander and ex-Mets prospect Michael Fulmer's work in 2016.