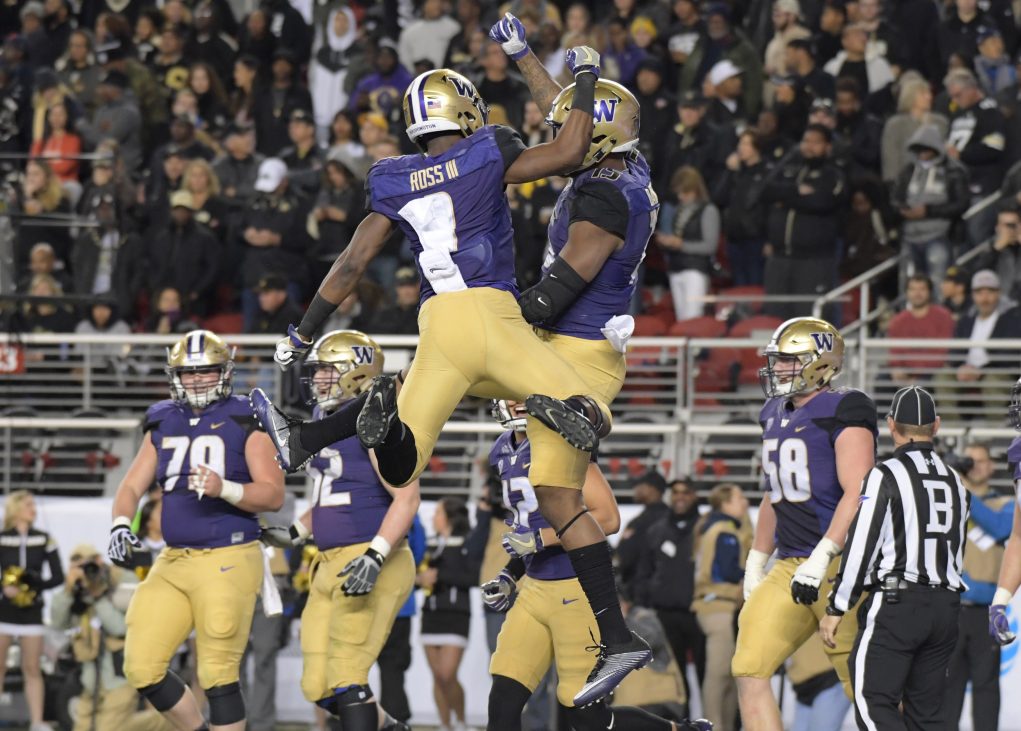 Chick-Fil-A Peach Bowl:
No. 1 Alabama Crimson Tide
No. 4 Washington Huskies
3:00 p.m. ET, ESPN
Georgia Dome, Atlanta, Georgia
Prediction: Alabama 45, Washington 24
Alabama Crimson Tide:
Nick Saban can further cement his iconic legacy with a second Playoff National Championship following an undefeated season. This Crimson Tide team was a complete team and even in the 10-0 win over LSU, they were able to keep the Tigers off the board with their stifling defense.
Last year, Jalen Hurts was used to emulate Clemson superstar Deshaun Watson prior to the National Championship Final.
Thus, protecting Hurts will be the key in Alabama winning back to back championships, and in Cam Robinson, the Tide have the best in the business.
On the defensive side, Defensive Player of the Year, Jonathan Allen and outstanding linebacker, Reuben Foster, will look to provide plenty of pressure to Washington quarterback, Jake Browning. The pair has combined for twelve sacks.
Key Wins: (8) #25 wins including a win over #15 Florida in the SEC Championship
Key Loss: None
Washington Huskies
The Huskies will be considered major underdogs at kickoff on Saturday. In fact, many analysts believe that Washington is not one of the four best teams in the country.
If you examine their strength of schedule, it falls well outside the top ten, and below teams like Michigan and Penn State, who have one more loss, but better resumes. If there was any doubt of Chris Peterson's Huskies ability to dominate, it was on full display when they completely outplayed Colorado in the PAC-12 Championship.
In his Sophomore year, Jake Browning has taken large strides in becoming an elite college quarterback. His 42 touchdowns this year, have dwarfed the 16 in his freshman year. He'll need to be sharp to keep the Huskies in the game, against a very stingy Alabama defense.
The defensive secondary has been a force all year for Petersen. If Washington has any chance in the Peach Bowl, the "Baby Legion of Boom" will need to lock down, as Jalen Hurts has shown, he is at his weakest when there is pressure in his face.
Key Wins: #7 Stanford, #8 Colorado
Key Loss: #20 USC