Though it's still early, the New York Mets currently have what it takes to beat out the Washington Nationals in the National League East.
A
t the start of the 2015 season, the
Washington Nationals
were expected to be the class of the National League East after running away with it in 2014, as well as being frontrunners for a World Series title.
However, the New York Mets, with their young, strong starting rotation, hung in there with the Nats by the All-Star break. General manager Sandy Alderson also made some mid-season trades to improve their offense – most notably acquiring outfielder Yoenis Cespedes – igniting a running-away with the division crown and eventually a World Series appearance.
So at the start of the 2016 season, the Mets were the heavy favorites to repeat as NL East champs. However, a slew of injuries to their roster – especially their starting pitching – contributed to a major underachievement.
The Nats, with their own power pitching, along with a former Met named Daniel Murphy, helped them run away with the East. The Mets, with a great September, finished second and did manage a Wild Card berth.
So as of now, the Nationals are favored by pundits to repeat as division champs. But as fans have seen the last couple years, the NL East never goes as planned, so many believe the Mets can currently compete with Washington, and perhaps can even overtake them despite a relatively quiet offseason so far.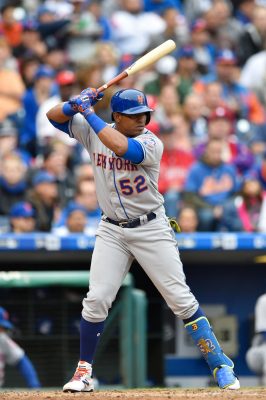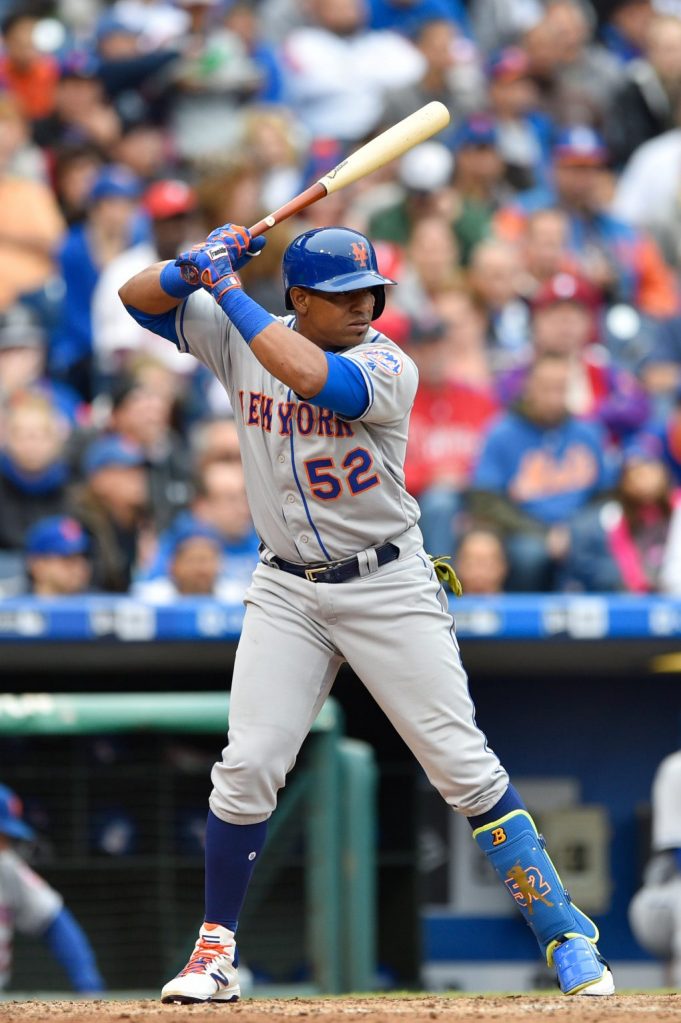 First of all, the Mets did make one big splash this offseason by accomplishing their most important priority in re-signing Cespedes. Even though it was a lot of cash – making him the highest paid outfielder ever – it had to be done. All Cespedes has done since arriving in Queens was be the Mets' best hitter, not only in terms of power, but overall as well.
Cespedes' MVP-like 2015 performance clearly helped the Mets run away with the NL East, and he remained a consistent force in 2016 throughout. His importance was clearly felt when he missed some time on the disabled list due to a quad injury in August. Not so coincidentally, that was the Mets lowest offensive time of the year, when they struggled mightily to score runs without their slugger – even falling under .500 at one point. In fact, the Metsies have an under .500 record without Cespedes in the lineup ever since he came over from Detroit.
When Cespedes came back in late August, the offense soared, and so did their overall performance, as they finished strong in getting home field for the NL Wild Card game.
His presence takes a lot of pressure off the other hitters, and they benefit when he's in the middle of the lineup. Add in Jose Reyes, Neil Walker, Curtis Granderson, a healthy David Wright and Lucas Duda, and Asdrubal Cabrera to it, and this is a solid lineup with a lot of power. Just like the starting rotation, injuries are also a big concern, but if they're all healthy, there's no doubt that the offense can compete with anyone.
Second, the Mets rotation, if healthy, is still one of the best out there. It was only a year ago when that staff was the talk of baseball with their youth, power, great secondary stuff and their attitude. It was not only the best in baseball at that time, but it had a chance to be one of the best ever.
In 2016, injuries befell most of them. Matt Harvey, Jacob deGrom and Steven Matz all ended their seasons early, eventually having surgeries. Zack Wheeler never got to throw a pitch on an MLB mound while still recovering from Tommy John surgery. Noah Syndergaard was able to pitch through the season, but even he too dealt with bone spurs.
All of them, including Wheeler, are fully expected to be ready for Spring Training, and if they can all stay healthy, they will definitely come back as one of the best rotations in the game. Even though Bartolo Colon is gone, Robert Gsellman and Seth Lugo were big contributors down the stretch as the ReplaceMets starters and they'll both provide valuable depth if needed.
Finally, the bullpen.
It's obviously a bit of a concern now that closer Jeurys Familia will probably be suspended by Major League Baseball for his alleged part in a domestic violence incident. So, naturally, the Mets have been looking to acquire another reliever.
That said suspension is likely to be around 30 to 40 games to open 2017. Even without Familia, set up man Addison Reed will most likely be the closer at the start, after an impressive 2016, as well as him having closing experience during his Chicago White Sox and Arizona Diamondbacks days. Mets brass should be ecstatic to have a guy like Reed to hold down the fort in the ninth inning until Familia returns.
When that does happen, he will once again team up with Reed to form a great back end of the bullpen. So if the Mets have a lead after the seventh inning, the game can be considered basically a done deal.
If the Mets do actually acquire another reliever this offseason, it will make the 'pen even deeper, giving more flexibility to manager Terry Collins – hopefully preventing any overuse of Reed and Familia during the regular season.
Yeah, there's still some concerns and health will be a big factor. But overall, this is once again a good Mets team that can challenge anyone with their starting pitching, power lineup and good back end of the bullpen. The hot stove may not be cool yet this offseason either, so they still have time for improvements.
The Nationals will have plenty of talent in their starting rotation as well, led by 2016 NL Cy Young winner Max Scherzer, Stephen Strasburg and Tanner Roark. They did, however, lose closer Mark Melancon and haven't found a suitable replacement yet. Strasburg also missed the close of last season with an injury, so his health will be meticulously watched too.
They have a dangerous lineup overall, but who knows if Murphy can replicate the power he possessed in 2016 even though he's become a different hitter since his October 2015 heroics with the Mets. Still, it bears watching. Bryce Harper had an off year, and has to bounce back.
Unlike in previous seasons, both teams could possibly battle it out for the division all the way to September.
If the Mets can stay healthy, there's no reason why they can't overtake the Nats for the NL East crown. Their starting rotation is younger and deeper, they have an established closer in Familia and unless Harper can bounce back, the Mets still have the most feared hitter in either lineup in Cespedes to go along with other improved pieces offensively as well.
So watch out for those Metropolitans.