A facade of doubt has been cast over the New York Mets bullpen by the baseball world as a whole. But it's time to lay those thoughts to rest.
I
t's understandable that
New York Mets
fans have been calling for closer
Jeurys Familia
's head after giving up a game-winning three-run home run to
San Francisco Giants
third baseman
Conor Gillaspie
in the 2016 National League Wild Card game. It even further starts to make sense when it's realized that Familia also collapsed in
Game 5 of the 2015 World Series
against the
Kansas City Royals
, blowing a save that led to the Royals' victory.
But those two events don't show anywhere near what Familia has, does, and will mean to this Metropolitan team during his time so far and in the future.
And remember – he's just one cog in a bullpen that has somehow been unnoticed by Major League Baseball in how good they have done thus far.
So since his name has already come up, let's begin with debunking the myths surrounding the starting pitcher turned sinker-baller in closer Jeurys Familia.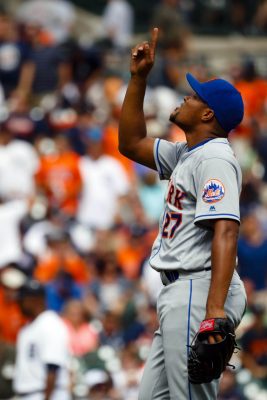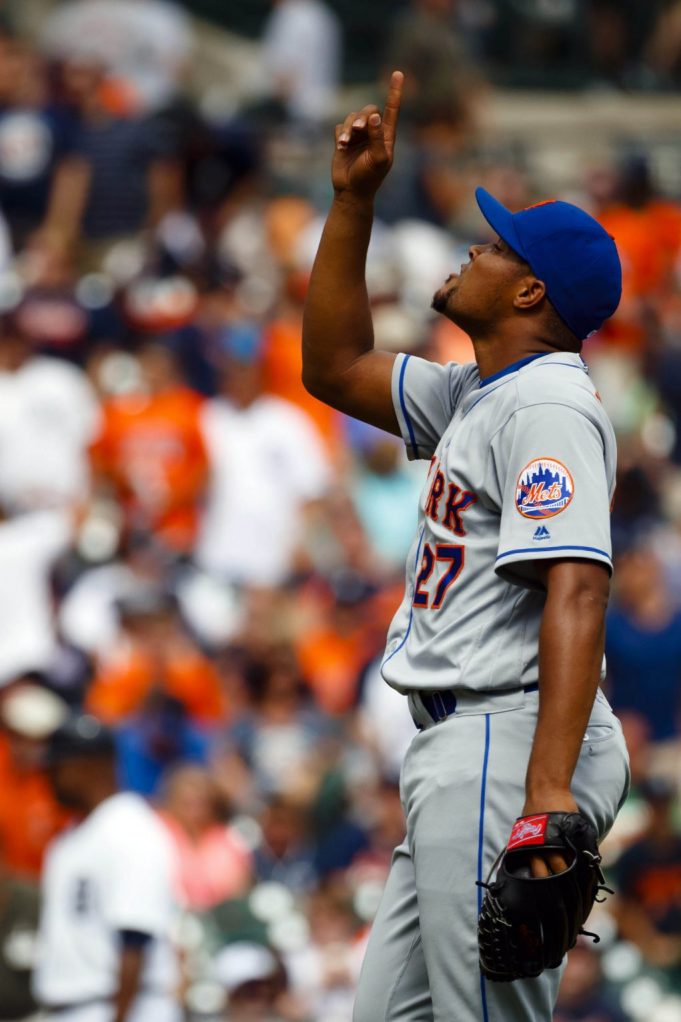 While having been closer for just two full seasons, Familia has been a great relief arm for three years, dating back to 2014. During that time, he has compiled a 2.20 ERA, 1.12 WHIP, and 243 strikeouts in 233 innings pitched, with just 10 home runs allowed. On top of that, the 2016 MLB save leader has also compiled 100 saves on 115 opportunities – an 87 percent success rate.
If anyone ever though that he wasn't clutch enough, then perhaps it should be more widely known that Familia had a minuscule 1.94 ERA, 1.13 WHIP, and 60 strikeouts in 55.2 innings in save situations during the 2016 regular season. A 4.09 ERA in 22 non-save situation innings pitched contributed to what fans complained about as his 'inflated' ERA – not including his one in a tie game in the NL Wild Card.
That's right. Familia had a 1.94 ERA in save situations compared to a 4.09 ERA in non-save situations.
Let that sink in.
And as for his postseason struggles, Familia actually possesses a 2.30 career ERA in the playoffs. He threw 9.2 scoreless innings in the 2015 NLDS and NLCS combined, while allowing just one earned run in the World Series.
And all those favorable numbers have been posted even with the typical Mets organizational overuse of relief pitchers – consider Pedro Feliciano's blown out left arm. Familia has appeared in nearly half of the Mets games over the past three seasons, so it's more like an eighth Wonder of the World that this guy can still throw mid-to-upper 90s heat as effectively as he does.
So Familia can absolutely pitch in the clutch right there with the best in baseball. Anyone who doesn't believe that needs to look through the stats a little deeper.
As Familia is all but surely going to receive around a 30 game suspension from the league sooner rather than later, the next man up will be ex-Chicago White Sox and Arizona Diamondbacks closer Addison Reed.
This likely savior has been a rock in the set up role for Mets manager Terry Collins since his arrival in Queens at the 2015 trade deadline. In fact, he has produced a 1.84 ERA, 0.95 WHIP, five home runs allowed, and 108 strikeouts over just 93 innings with the Mets.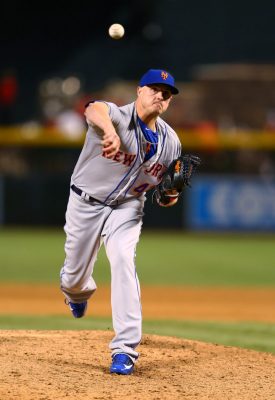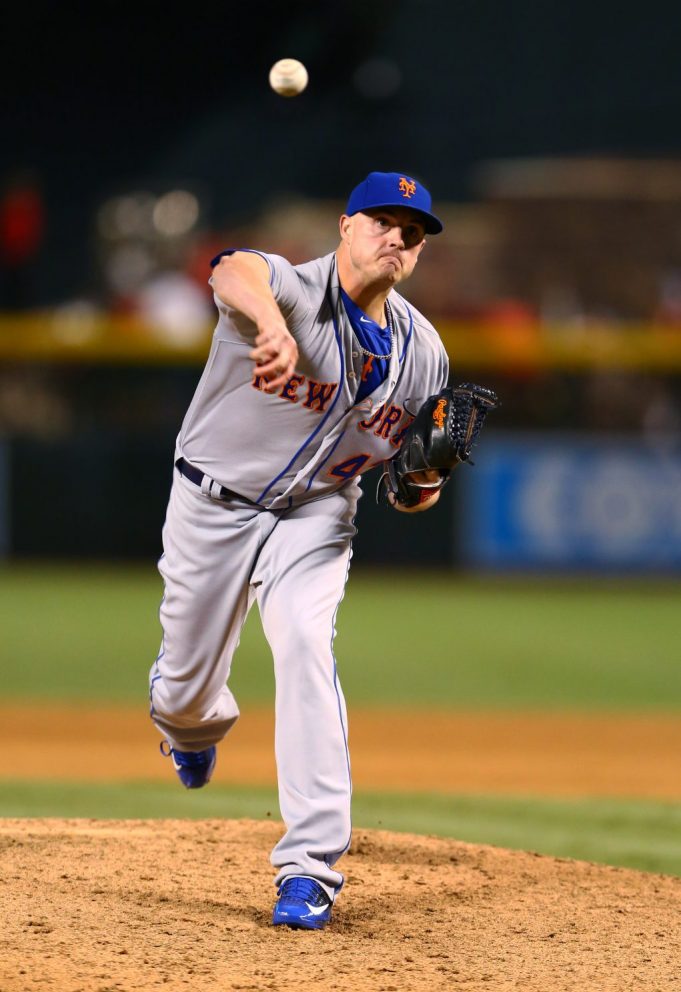 But prior to his time in New York, Reed saved 104 games for the White Sox and D-Backs over four seasons as their respective sandman. That long-time closing experience has given the 6-foot-4 righty a certain calmness in the high stakes innings of the last two seasons' postseason pushes and runs. That truth has actually shown up in the numbers too, as his 2.7 BB/9 rate from 2011-2015 dropped to 1.5 in 2016.
So fear not Mets fans: Mr. Reed can handle himself in Familia's absence.
At just 26-years-old, righty power pitcher Hansel Robles has already proven to be a solid relief arm for TC. Although his control can be a concern on occasion, with continued experience, the Mets could have another special reliever for their 'pen.
Robles really impressed team brass at just 24-years-old in 2015, posting a 3.67 ERA, a nearly 1.00 WHIP, and 61 strikeouts in 54 innings. His 1.3 HR/9 rate left a bit to be desired, but he turned that around in a 3.48 ERA 2016 season, dropping his HR/9 rate to 0.8.
What became a bigger issue for Robles last season was his control, as his WHIP shot up to 1.35 – due to a 1.2 BB/9 rate jump from the season before. But his mounting experience and work with pitching coach Dan Warthen showed up, as even with more men on base, he lowered his already strong 2015 ERA.
While the three above discussed names are the most prominent as of right now, there are a few dark horses that have performed well in the past, and could again come Opening Day.
Righty Erik Goeddel was called up to the majors for the first time in 2014, only pitching 6.2 innings to the tune of a 2.70 ERA, but that was enough for TC to give Goeddel a shot in 2015.
And he didn't disappoint.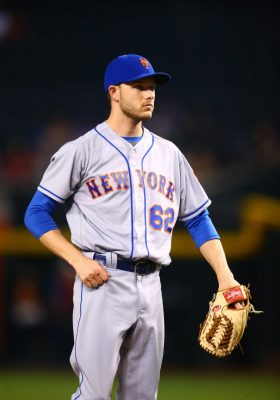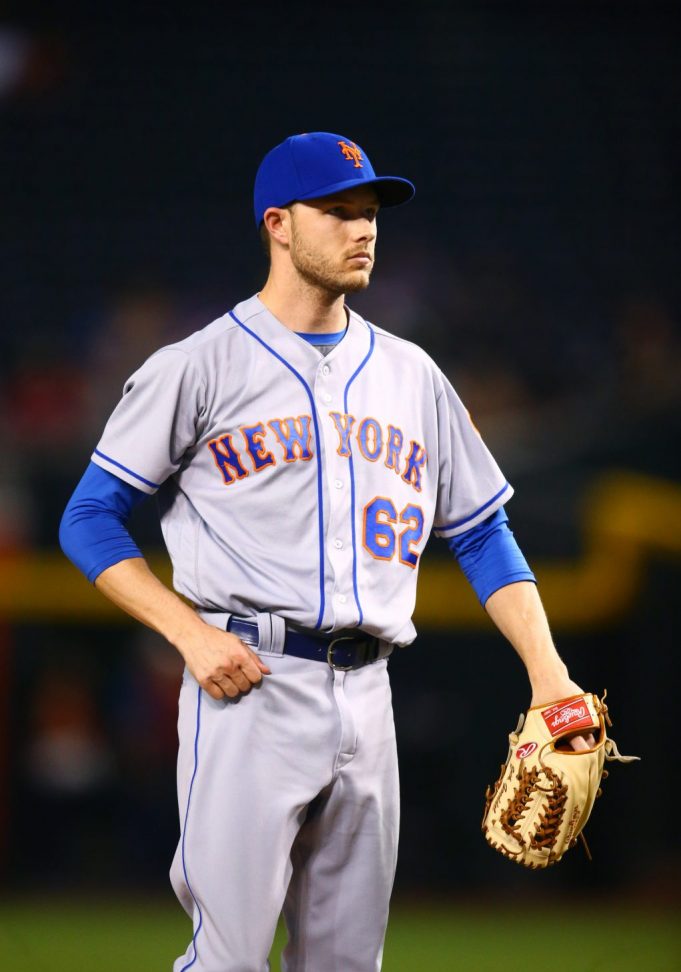 The 6-foot-3 24th-round pick threw for a 2.43 ERA, 0.99 WHIP, 34 strikeouts, and just a single homer allowed in 33.1 innings tossed that year. So while Goeddel did struggle with a 4.54 ERA in 35.2 innings in 2016, he will receive every chance come Spring Training to prove to the Mets that he can be a valuable member of the 2017 bullpen.
Sean Gilmartin is another guy that produced extremely well in 2015 with a 2.67 ERA and 54 strikeouts in 57.1 innings. The '16 season was again a major fall-off for the former first-round pick, including a 7.13 ERA over 17.2 innings pitched.
But if Gilmartin can return to anywhere near the numbers that he posted in 2015, then he'll add valuable depth as a lefty for the Mets to have, considering they have just two other major league-level southpaws currently in the organization.
Power arm Josh Smoker received a call-up last season due to a massive drop off in lefties behind Jerry Blevins. Although he did compile just a 4.70 ERA in 15.1 innings, he struck out 25 batters during that time, while showing a competitive fire that TC would love to see in every player.
A former 31st overall pick of the Washington Nationals, Smoker has always had plus-power potential, and if the Mets can unlock that, they could have a special contributor in Smoker for some time.
The aptly named Replace-Mets in starters Robert Gsellman and Seth Lugo almost single-handedly saved the Mets postseason aspirations in 2016, carrying a wounded and limping rotation to the promised land for the second straight season.
Gsellman managed a 2.42 ERA in 44.2 innings, while Lugo posted a 2.67 ERA in 64 innings.
Gsellman showcased plus off-speed pitches and pinpoint control, limiting opposing batters to just one home run and 15 walks allowed during his inaugural major league run.
Lugo flashed a special curveball – in fact it led the majors in spin rate before reaching home plate – along with solid control and pitch selection. His 1.09 WHIP gave opposing batters little opportunity to score against him, heavily contributing to his success.
Both guys will be without a clear cut rotation spot as Matt Harvey, Noah Syndergaard, Jacob deGrom, Steven Matz, and Zack Wheeler are all expected back at the beginning of Spring Training.
But Mets management has already expressed a desire to use a six-man rotation at points throughout the year in order to keep their main starters' arms fresh. A disabled list stint is definitely possible for one of the above quintet at one time or another, opening another spot for Gsellman and/or Lugo to step in.
So in an effort to make sure that that duo doesn't run out of minor league options, it's likely that they'll remain at the major league level for most or all of the 2017 regular season.
And where will they likely call home? The bullpen.
Their added abilities and experience will clearly shore up any perceived middle relief issues that Mets fans and 'experts' might be worried about at this point.
So after all this information has been presented, can anyone really still be freaking out over the Mets' bullpen situation?