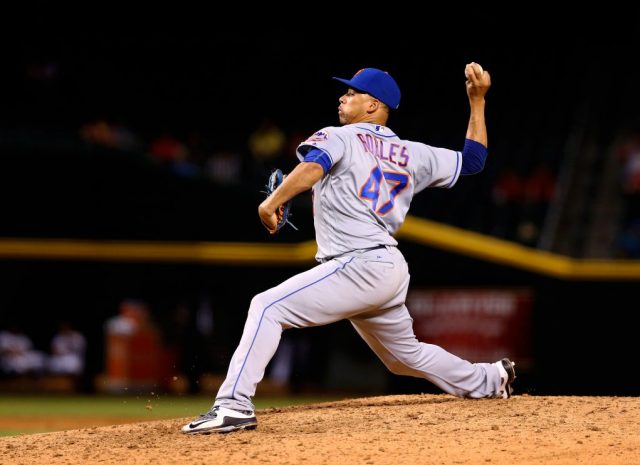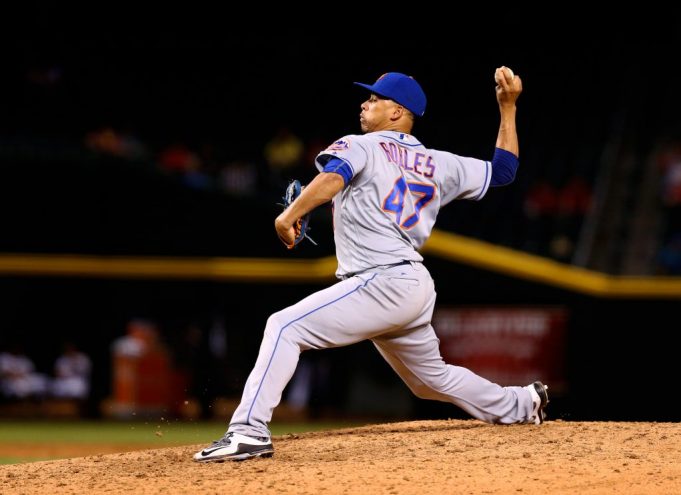 The bullpen needs Robles and Smoker
I
t's been reported, reported, and reported again.
Jeurys Familia
will almost undoubtedly be suspended by league commissioner Rob Manfred for his domestic violence incident in October – although the charges have since been dropped. Based on past similar situations, around a 30-game suspension is expected.
Alderson has not signed any significant bullpen arms so far this offseason, so as it stands now, the 1.97 ERA 2016 season of Addison Reed figures to place him in the closer role until Familia's eventual return. That makes Hansel Robles and Josh Smoker as important as anyone on this roster, as they would be receiving much bigger roles.
Robles was solid, but inconsistent with his command last season, allowing 36 walks and seven home runs in just 77.2 innings pitched. But his power fastball and breaking ball give him all the ability in the world to be a great major league righty reliever.
Smoker struggled heavily at times in 2016, but he did show more competitive fire than Mets fans have seen since Pedro Martinez. He has now become the de facto lefty specialist in the 'pen with fellow southpaw Josh Edgin. But with Edgin's seemingly glass body, Smoker will need to begin to reach his once first-round potential for the upcoming season in order to help shore up a likely shorthanded Mets bullpen.