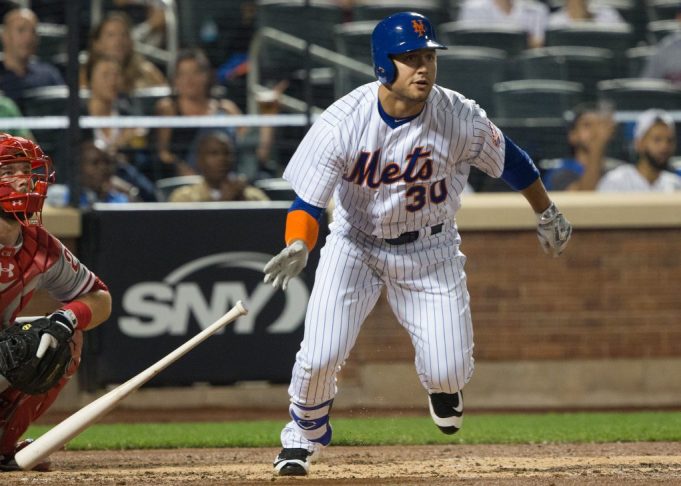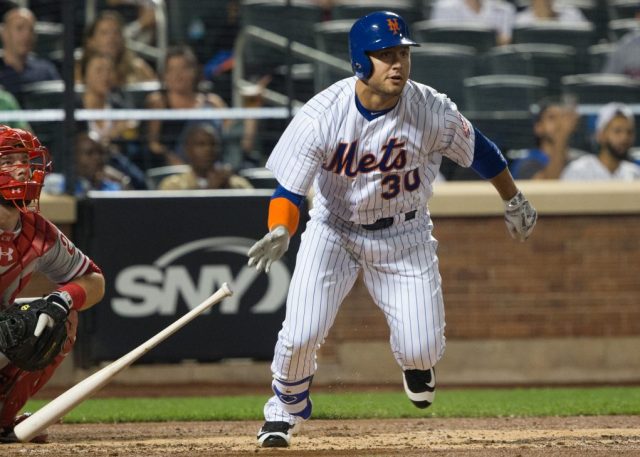 Where is Conforto at?
W
ell he showed up in April at least, that's for sure. A .365 average, 15 runs, 11 doubles, four home runs, and 18 RBIs is quite the opening to a season.
But that success was short lived, as Michael Conforto completely fell off the rest of the season, getting crushed by lefties and breaking balls in a young Lucas Duda-esque fashion.
His month-long punishment to Triple-A Las Vegas showed team brass what the 2014 first-round pick is capable of though, as he mashed Pacific Coast League pitching to the tune of a whopping eight doubles, two triples, nine homers, 28 RBIs, and a .422 average in only 33 games.
Conforto's X-factor status relies heavily on whether Bruce remains in blue and orange in 2017, as otherwise he doesn't project to have a ton of playing time with Grandy, Bruce, and Yo lined up in the outfield. But keep an eye on Mets management reportedly planning on giving the 6-foot-1 lefty time at first base – where he could possibly relieve an oft struggling and injured Duda.