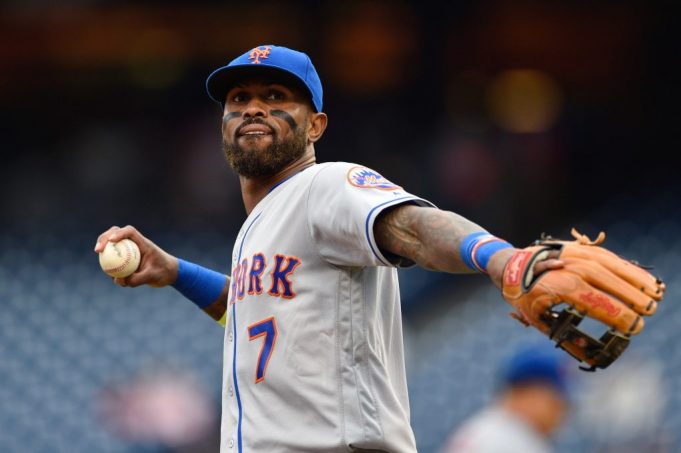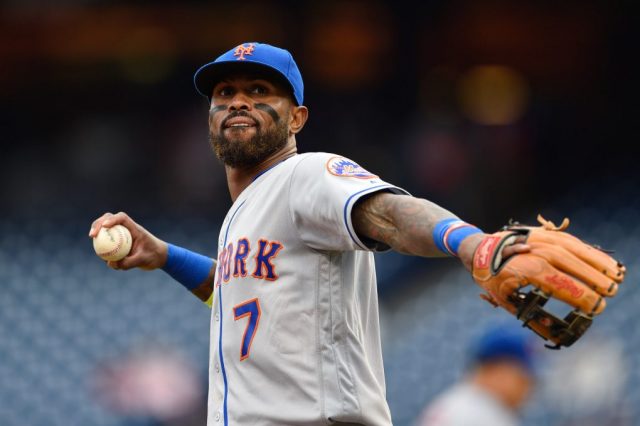 Jose Reyes, the super-utility man
P
ersonal matters aside, it was a joyous reunion between Reyes and the Mets during the 2016 season. Reyes looked re-energized after dismal seasons with the Toronto Blue Jays and Colorado Rockies. The homecoming not only resurrected the once electrifying player, but his presence enhanced the team's chemistry in the clubhouse.
A Twitter "bromance" with Cespedes allowed the birth of the "Blonde Bombers" trend that took over the Mets' clubhouse, reminding fans of the characters that have rolled through this organization.
WoW. Yoenis Cespedes dyed his blonde also. Jose Reyes, Asdrubal Cabrera, Jerry Blevins, Rene Rivera, and now Yoenis Cespedes. pic.twitter.com/VNEtcs6OaH

— Michael Chin (@TheRealChinCFS) October 5, 2016
In October, Alderson exercised Reyes' option to keep him for another year. The flexibility to play him at multiple infield positions allows TC to keep his speed at the top of the batting order.
There is no condoning his actions that occurred off the field, but as for a redemption story, it was nice to see the flashes of the past. If Reyes can continue his success into the 2017 season, a new contract or a starting gig in another organization wouldn't be out of the question.
To close things up, "Sandy Claus," if it's not too much trouble, could we maybe get a ring?