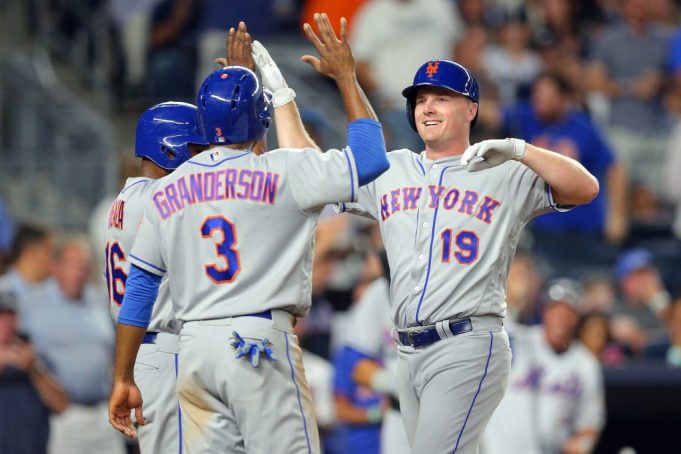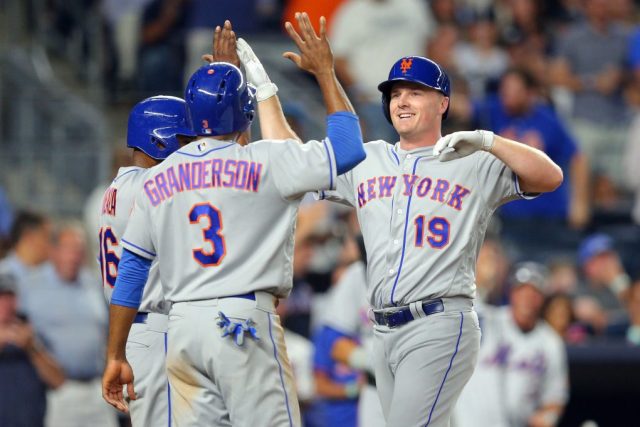 I
t has been well documented that Sandy has wanted to move one, if not both, of his veteran outfielders to make way for Conforto and an everyday center fielder. What may have caught Mets fans by surprise, though, is his reported interest in the Pittsburgh Pirates
Andrew McCutchen
and the Colorado Rockies
Charlie Blackmon
.
Sandy would cement his place in franchise history as the organization's savior if he was able to pull off such a heist. So what would it take to get McCutchen or Blackmon?
It would certainly include lefty starter Steven Matz, Rosario, and other prospects. The true fear, though, that echoes through the fan base is what if Rosario isn't one of those Mets' prospects that flames out when they get to the big leagues?
Although fans would drool over an outfield comprised of Cespedes, Granderson, and Conforto – at least for this coming year.