Without Jeurys Familia, the New York Mets would be wise to entrust setup man Addison Reed with the closer job.
W
hen
New York Mets
closer
Jeurys Familia
 was arrested for simple assault back on Halloween, team brass were focused on getting another reliever to help fill his possible void, knowing that Familia could be suspended to open 2017.
Although those charges against Familia were dropped and he was formally cleared, Major League Baseball commissioner Rob Manfred is still likely to suspend him, just as was done to his teammate Jose Reyes last year.
Based on past similar situations, it appears a 30-game suspension is a likely outcome for Familia.
So now, the Mets have become vigilant in trying to trade for a reliever. If they do in fact, acquire a reliever, it probably won't be a closer though.
That would leave setup man Addison Reed in line to be the Mets closer at the beginning of next season.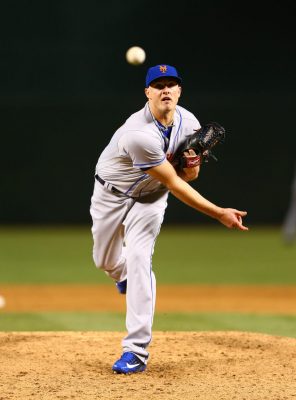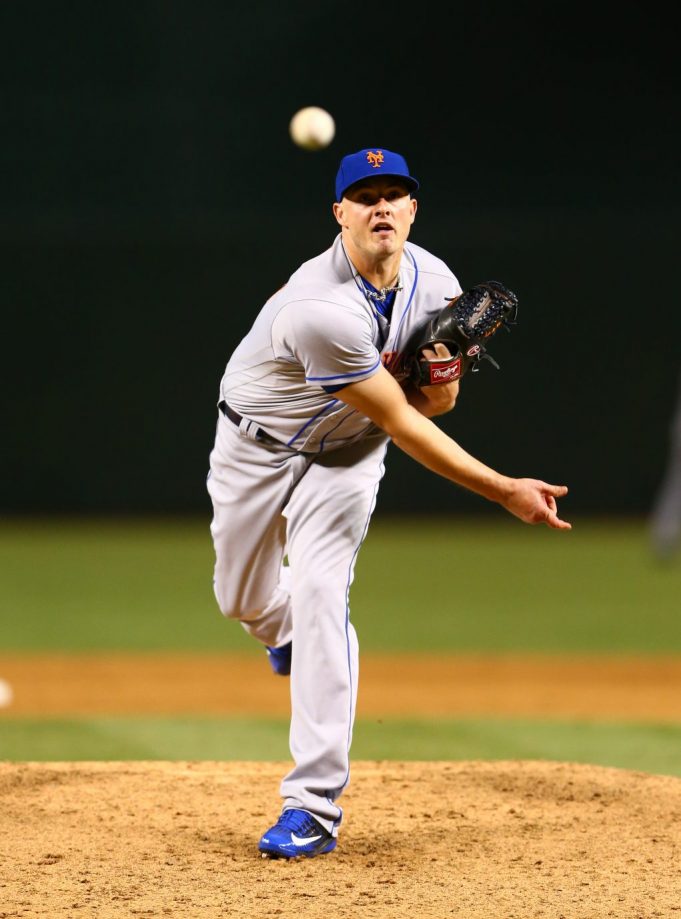 And they wouldn't miss a beat.
Fans who were treated to seeing Reed pitch last year know how great he was as an eighth inning man for the Mets.
During that time, he was 4-2 with a 1.97 ERA and 91 strikeouts to just 13 walks. That's as good a stat-line as any reliever will have.
He was a model of consistency in the bullpen in the latter innings. Not only did he rarely have a bad outing, but he almost never got into jams either. It constantly seemed as though every time he came into a ballgame, it was 1-2-3 inning.
Most importantly, Reed was fearless. He wasn't afraid to go after any hitter, and that's an important trait for any good closer.
It isn't remotely surprising he can do it though, as he's been a closer for both the Chicago White Sox and Arizona Diamondbacks prior to his time with the Metropolitans.
In fact he has accumulated 106 saves to go along with a 3.53 ERA during his six-year major league career.
Reed did it all last season with a fastball that reaches in the low to mid-90s. While there's a lot of relievers that throw it in the high-90s today, it makes his work even more impressive.
When he did get into trouble though, he knew how to get out of it.
The biggest and baddest example of this was during the NL Wild Card matchup against the San Francisco Giants. Reed entered in the eighth inning of a 0-0 game, and got into trouble by loading the bases. But he got out of it by striking out the always dangerous Hunter Pence, keeping the game scoreless.
Reed can hold the fort well until Familia comes back. While just setup last year, he has successfully closed before.
So although most closers would have you believe that hard stuff is what's needed to slam the door shut, Reed's experience and fearlessness would, no doubt, propel him towards doing a solid job as closer in 2017.
In Reed we trust.