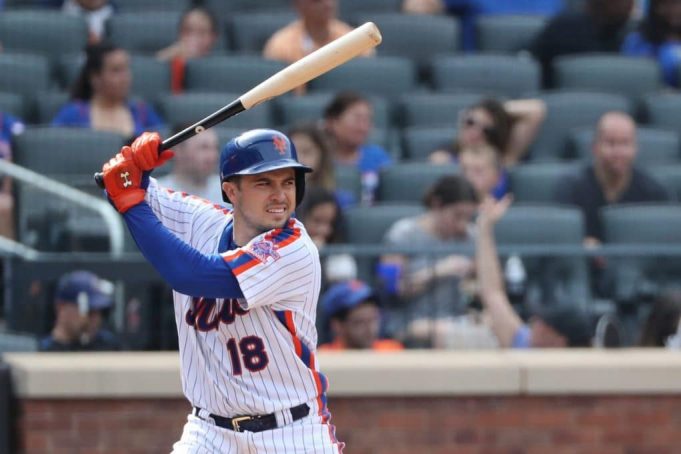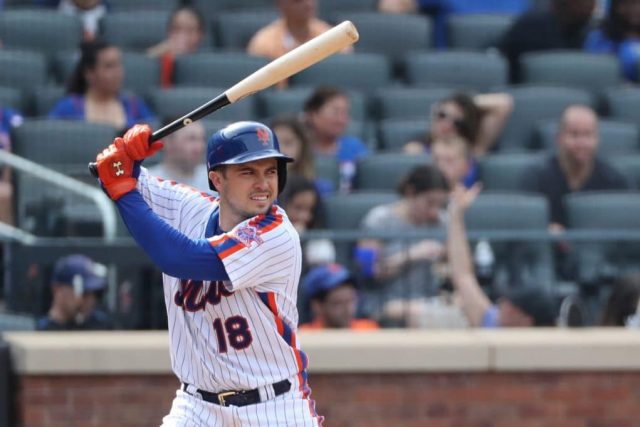 ESNY's 2017 Projected Stats – .249 average, .312 on-base percentage, 56 runs, 23 doubles, 15 home runs, 62 RBIs, no steals
d'Arnaud. Oh, Travis d'Arnaud. How could anyone know what they can get out of such an unpredictable catcher?
Looking back to 2015, the former #1 catching prospect produced 14 doubles, 12 homers, 41 RBIs, and a .268 average in a mere 67 games. Where that production went in 2016 is an absolute mystery though.
Health issues were and are no doubt a legitimate concern, but the now 27-year-old has a huge opportunity to return his statistics to their former glory in 2017.
But with just a .247 average and less than half the home runs and RBIs he had in eight more games last season than in '15, d'Arnaud remains, by far, the biggest question mark for the upcoming 2017 positional roster.