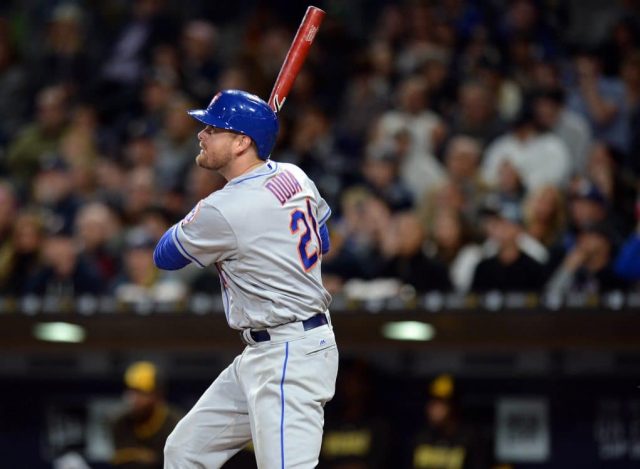 ESNY's 2017 Projected Stats – .243 average, .338 on-base percentage, 68 runs, 28 doubles, 27 home runs, 76 RBIs, one steal
Duda is one of the wild cards in this projection. He's been about as streaky a player as is possible in the major leagues, but when on, he can produce as well as any other first baseman. His 27 and 30 home runs each of the last two seasons respectively prove that point.
But what has been a bigger issue for Duda has been his inability to hit lefties. He did, however, break that mold in 2015, hitting .285 with seven homers and 11 doubles that season against southpaws.
If he can't recreate that magic next year after an injury-plagued 2016, expect Collins to have a quick trigger finger in starting a platoon with possibly righty infielder Wilmer Flores.