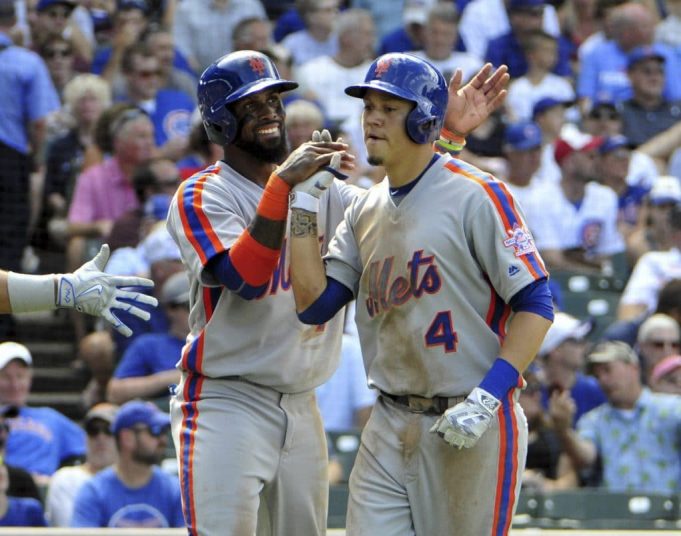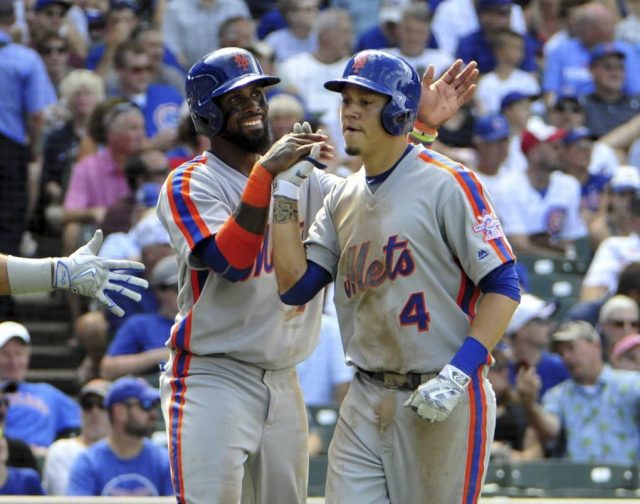 All three of these guys are likely going to have large roles on the team all season, including platoon situations, if injuries occur, and if any more trades/moves are made before Opening Day 2017.
Flores quietly had a career year in 2016, posting a .267 average with 16 home runs and 49 RBIs in just half-a-season's worth of at-bats. He can also play any infield spot, making him the most qualified to fill-in in the immediate should any injuries take place there.
That makes him a strong candidate to hit for similar or even better numbers next season, especially if Flores can seize a starting gig at any point.
Reyes was the spark the Mets needed to make the playoffs last season, filling in at third base for the last couple months of 2016.
He hit .267 with eight home runs, 24 RBIs, 13 doubles, four triples, and nine stolen bases during that time – showing staggeringly better power numbers than Mets' brass
likely expected after his signing.
Fans are clamoring for more Reyes atop the 2017 lineup, and it's hard to argue against that rationale. But now that he'll reportedly see time in the outfield besides his normal work at third, short, and second, his versatility will allow him to hit more often than not, making a repeat season very likely.
Conforto, according to reports, will be getting some reps in at first base for Spring Training. That gives Collins a valuable lefty to possibly take over for Duda should he get injured or significantly struggle again, besides the value Conforto already possesses in the outfield.
Conforto had a rough 2016 season, but he raked when sent down to Triple-A to the tune of a .422 average and nine homers in 33 games.
If management can find a way to get him into the lineup consistently, then this man could become one of the better major league outfielders. In fact, a .275/25 home run/85 RBI season is not out of the question with the beautiful and advanced lefty swing of someone like Conforto.