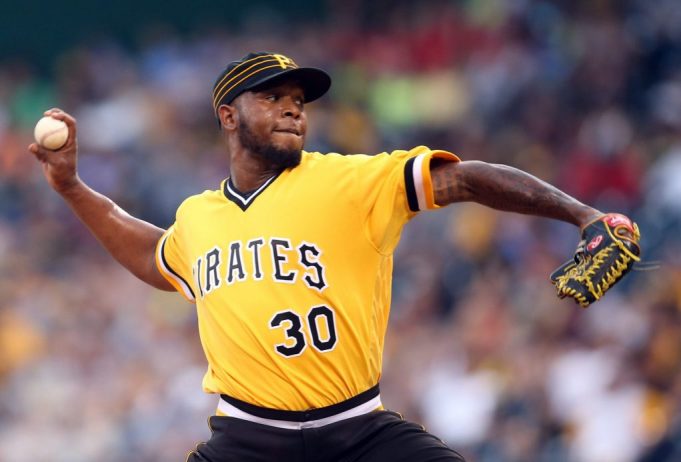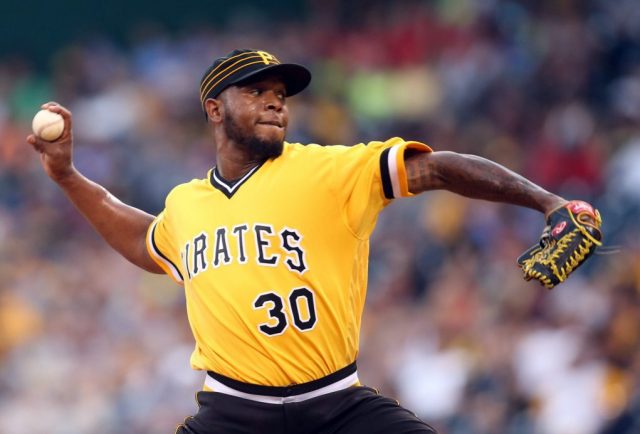 Neftali Feliz would come relatively inexpensive
F
ree agent righty
Neftali Feliz
had a career reawakening last season, twirling a 3.52 ERA with 61 strikeouts in 53.2 innings pitched for the Pirates.
The former Texas Rangers closer had fallen off a bit in recent years, even visiting the minor leagues as recently as 2015. But the once BaseballProspectus #3 prospect in baseball will still be just 28-years-old come Spring Training 2017.
Feliz still features a blazing fastball, typically residing in the mid-90s, with an ability to reach back and hit the upper-90s as well. A hard slider completes his repertoire – a good combination for a contemporary righty, with power-pitching being important as ever in today's game.
He made $3.9 million on a 'prove-it' deal with the Pirates, so his salary figures to move up near $8 million/year for 2017 and beyond. Although not recent, he does have experience closing games for Texas, and would throw a similar style to that of Reed's.