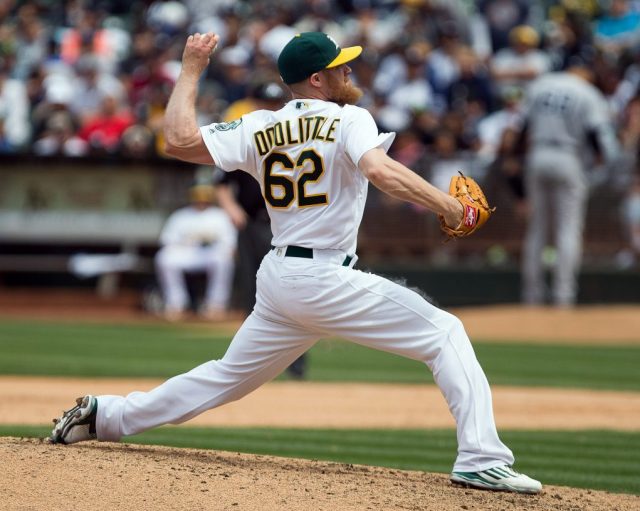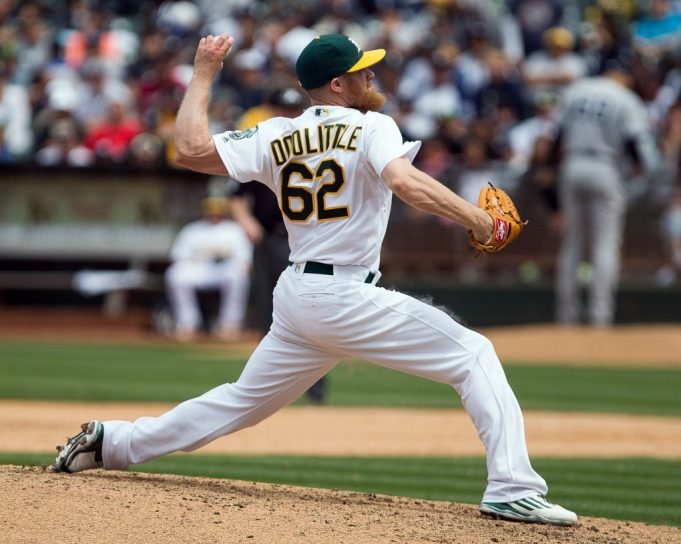 Trade with the Oakland A's for lefty Sean Doolittle
W
ith just 
Josh Edgin
and
Josh Smoker
as the only two remotely major league-level lefty relievers the Mets currently have, acquiring a left-handed bullpen arm is Alderson's biggest void to fill.
The A's Sean Doolittle is a man without a significant job in Oakland's bullpen, as Ryan Madson took over the closer gig last season. That leaves the A's notoriously trade-hungry GM Billy Beane a trade chip in Doolittle that could be used to help expand his prospects in the minors.
The former closer has a 3.07 ERA, 0.95 WHIP, and 33 saves – including 22 in 2014 – over the course of his five-year career. He's experienced towards the end of games as well, giving Mets manager Terry Collins the opportunity to have a lefty-righty closer by committee approach with Doolittle and Reed.
Alderson probably wouldn't have to give up much for Doolittle, as he's due to be a free agent after next season. But his presence would fill two voids for the Mets – getting a lefty, along with a setup/closer type arm.