Although Michael Conforto had a rough last season, his work in 2015 is enough to earn him a spot with the New York Mets in 2017 and beyond.
O
h how quickly things can change in
Major League Baseball
.
New York Mets outfielder Michael Conforto was called up to the majors at the end of July 2015 with the team in need of some serious lineup rejuvenation.
Conforto hadn't even yet touched Triple-A at the time, but he nonetheless provided an immediate offensive spark.
The then 22-year-old hit .270 with nine home runs over the last two-plus months of the regular season. Plus, he provided better defense in the outfield than Mets management had expected.
Conforto's play ended up a big reason why the team ran away with the National League East Division crown last season, en route to an eventual World Series loss to the Kansas City Royals.
In that series, his magical rookie year continued when he hit two home runs in Game 4 against the Royals.
After that kind of opening to his career, there was a lot of excitement surrounding Conforto, with talks of him becoming a great major league player for the Mets in the future. He has power, a beautifully smooth swing, is a solid outfielder, and it even seemed he had the right attitude to learn and mature as a big leaguer.
As the 2016 season opened, it looked as if Conforto was ready to take the next jump to stardom. A .365 average, four homers, 18 RBIs, and 11 doubles in just the first month of the season seemed to be proving that prediction true. At one point, he was even in the three slot in the lineup.
However, as the calendar flipped to May, everything suddenly fell apart for Big Mike and his confidence seemed to wane after each out he made. He was swinging at breaking balls in the dirt religiously and was having an especially hard time against lefties.
As a result, the kid was sent down to Triple-A Las Vegas. Conforto absolutely raked in the minors though, hitting .422 with a mammoth 1.209 OPS, nine home runs, and 28 RBIs in just 33 games.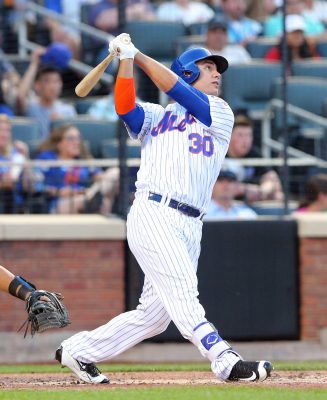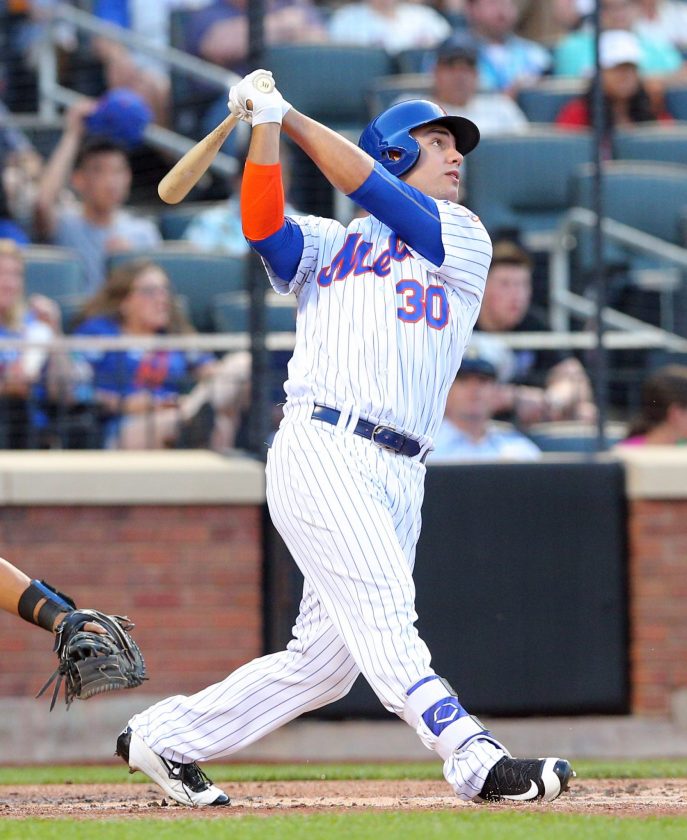 But Conforto did finish 2016 in the majors, ultimately batting a measly .220 with 12 home runs and 42 RBIs.
With Yoenis Cespedes now back in the fold, Conforto's role in the Mets' outfield has yet to be determined. General manager Sandy Alderson is planning to trade either Jay Bruce or Curtis Granderson, but they have iterated over and over again that they want Conforto in the lineup as much as possible in 2017. In an effort to do that though, there has been talk of Conforto possibly being tried at first base.
But those fans who may be doubting his future in the majors after a somewhat disastrous 2016 season should still hold hope.
Conforto will only be 24-years-old by Opening Day 2017, but he has shown himself to be more mature than his age. He never openly complained when he was sent down to the minors, making him easy for fans to root for.
The kid simply has one of the most beautiful left handed swings the game has seen today. Conforto has plenty of home run power with that swing, but he also has an advanced knack for hitting to the gaps and the opposite field as well.
He has also proven to be a more than reliable outfielder with good athleticism and range. Out of the 2014 MLB Draft, Conforto's defense was questioned. But while he may not be a Gold Glove candidate, he's plenty good enough, even showing he can play some center field, making a diving catch in his first start there in Miami last July.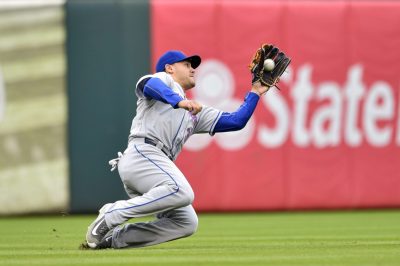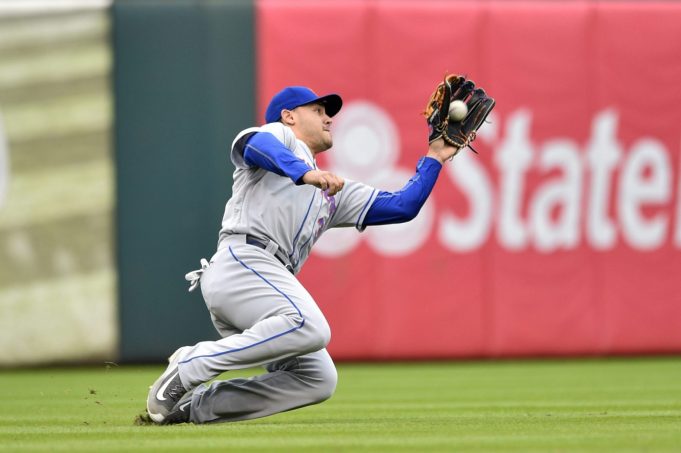 So the kid knows how to play and he has the talent. He just needs to really learn how to hit lefties and off speed pitches. But there's absolutely no reason why he can't improve on that as he gains more experience in the majors next season.
2017 will be an utterly crucial year for Conforto's development though. He's flipped between a good and bad season, so this is his chance to right the ship.
If the Mets can trade either Bruce or Grandy, Conforto should get plenty of playing time in the outfield. He'll get a chance to prove to team brass and his doubters that he's still the real deal and that his 2016 struggles were simply a learning experience.
Just don't give up on Michael Conforto yet.
Stay with EliteSportsNY.com this offseason for all things New York Mets.