Though the New York Knicks have been hot as of late, we take a look at their overall prospects in the Eastern Conference.
E
very fan of the New York Knicks wants to know when the greatest city in the world is going to have a team that matches its reputation. Without a doubt, the Knicks are showing promise. With
Kristaps Porzingis
only in his second year and
Derrick Rose
voicing his desire to stick around, it seems rooting for the blue and orange isn't completely futile anymore.
While the Knicks are an over .500 team right now and have a pretty good chance of seeing the first round of the playoffs, that's as good as it going to get for a while.
There are a few things that last year's second-round playoff teams had going for them that the Knicks just don't — and probably won't for a while.
Let us start in the West. After all, the West is still best.
Portland Trail Blazers:
This is team who had a much more unlikely start a season ago than the Knicks have showcased this season, what with losing four of their five starters to free agency and trades. The Trail Blazers came back to astonish pretty much everybody, including their own fans.
Here's what they had that the Knicks don't: Damian Lillard.
Admittedly, an obvious one, but it needs to be said. And as much as Lillard is less decorated than Carmelo Anthony as far as NBA recognition is concerned, he shouldn't be.
He has more game. Period.
Right now, he's averaging 27.6 points per game, which is a low for him, but still beats Anthony by five points. He's the only guy out there who sinks threes with the consistency and range of Stephen Curry, and he's got plenty to prove to the "they" as he calls them; those who dished him an All-Star snub last year and said the Blazers would only win 27 games. Then there's the killer support staff of Allen Crabbe, Mason Pumlee and the like, all off 2014-15's bench.
In light of recent events for the Knicks, the fact that Dame and his crew of tenuous newbies served LBJ and company a blowout of 32 points at the Moda Center on Dec. 26, 2015 seems a pertinent thing to mention. When Melo starts leading the way Lillard does, fans can start hoping for a second round play-off appearance.
Oklahomah City Thunder:
There was the obvious combo of Russell Westbrook and Kevin Durant and their raw talent, but an argument could be made for the familiarity and cohesion that the deadly duo had as a result of eight years on the court together. There's something to be said for trusting your teammates and being familiar enough to predict their next move. The Knicks don't have that yet.
San Antonio Spurs:
The first thing that probably comes to mind is the word "veteran." The team has depth in years, even if it may be on the downhill in regards to advantage, the longevity and leadership of Tim Duncan, Tony Parker and Kawhi Leonard make for a talented and confident team who have worked together for years, and like OKC, know and trust one another on the court. That's what counts in high-stake games.
EAST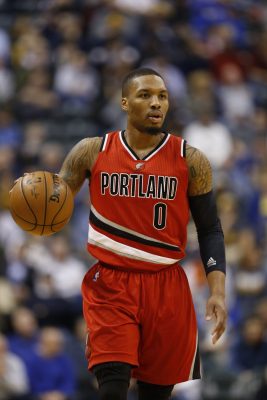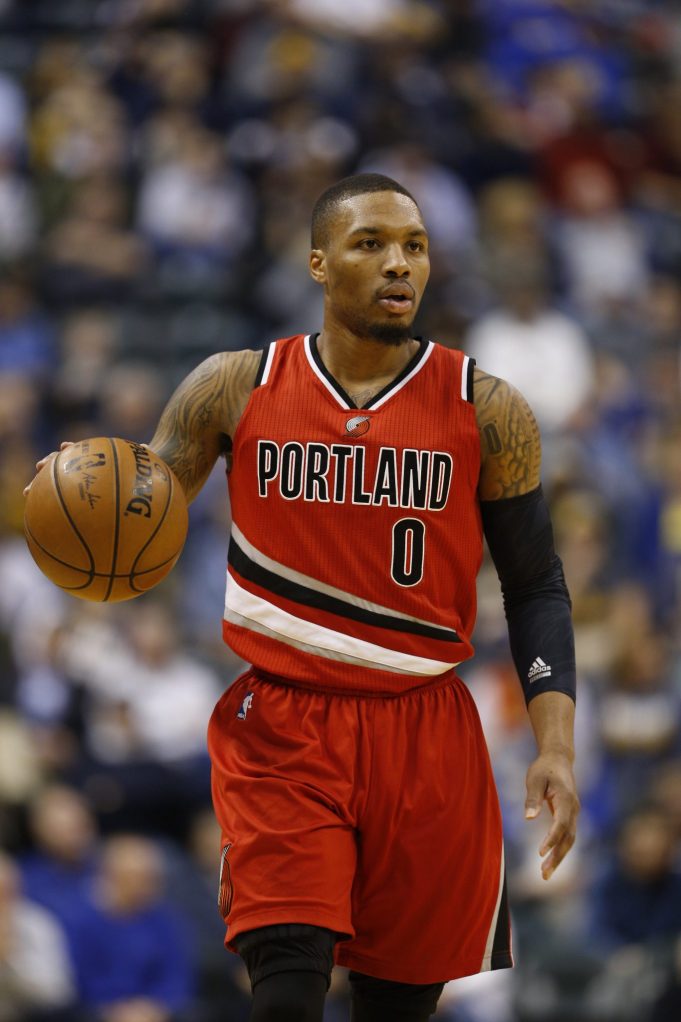 Atlanta Hawks:
The Atlanta Hawks possess Paul Millsap and Kyle Korver. Korver and Millsap have lower PPG averages than Porzingis and Melo, but they've played together for a few more years, and have a nice history of finishing top in league, let alone in the East.
Miami Heat:
Ah, Dwyane Wade, Chris Bosh and Mario Chalmers; more pesky vets with their tenure, retention and oh so regular visits to the playoffs and finals.
Toronto Raptors:
DeMar DeRozan, Kyle Lowry and DeMarre Carroll make up a solid backcourt who have played together for a few and had a 60-plus win season together before making it to the second, albeit disappointing round for them against the Cavs last season.
And for those of you just discovering the sport of basketball and the National Basketball Association of which we speak: the Cleveland Cavaliers & the Golden State Warriors are the obvious favorites to meet, yet again, in the NBA Finals.
None of this is to say the Knicks can't pull off a Blazer-like run and astonish us all by making it into the second round, but on paper they just don't have what Portland had a season ago.
What they do have a newfound chemistry and confidence that has propelled them to a solid run. They have an almost guaranteed look at the first round and a chance to learn what it will take to make progress towards becoming a second round and potentially championship- contending team.