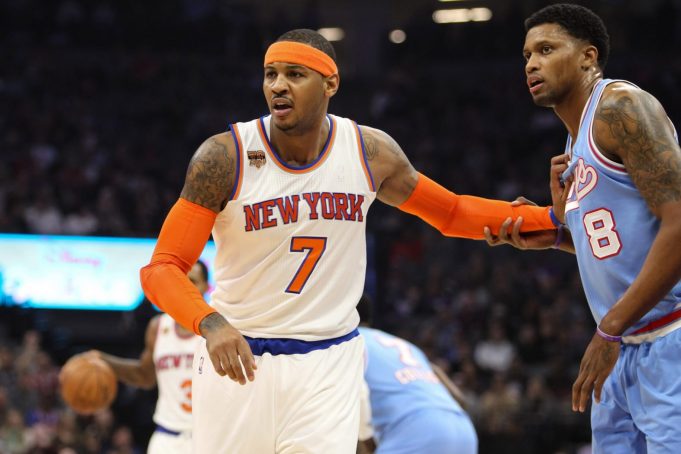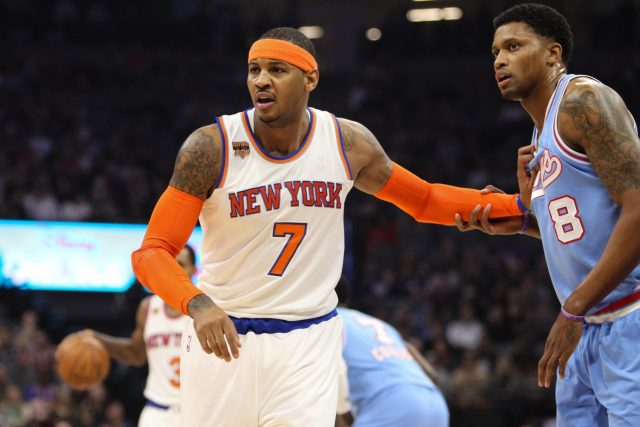 New York Knicks superstar Carmelo Anthony emphatically responds to Phil Jackson's remarks by dropping 23 in the first half against the Kings.
Now that's a way to shut up your boss.
No cool, slick social media posts are needed. No silly, cryptic passive-aggressive posts on Instagram or Twitter are necessary. Simply go out there on that hardwood and dominate the only way you know how to.
This is what New York Knicks superstar Carmelo Anthony did in the first half against the Sacramento Kings out west.
Perhaps in response to Phil Jackson's latest remarks criticizing Anthony by suggesting he "holds the ball too long," Melo went out on the court and dropped 23 points. On one sequence he even drained a three after swatting DeMarcus Cousins with his infamous swat block:
Melo getting it done on both ends of the floor. STOP IT Boogie, you weren't fouled. #Knicks within three closing in on halftime. pic.twitter.com/Cd8g5WxNIl

— Elite Sports NY (@EliteSportsNY) December 10, 2016
Melo acquired 23 by shooting a high-percentage 8-for-13 from the floor. He also collected five boards.
The Knicks lead 54-53 at halftime after trailing by double-digits in the second quarter.