Even with Yoenis Cespedes returning to Queens in 2017, the New York Mets need some extra help to make their lineup seriously formidable.
W
ith the Winter Meetings nearing a close, the
New York Mets
are still in need of a bat to help recent signee 
Yoenis Cespedes
carry the team to a possible third consecutive postseason appearance.
General manager Sandy Alderson has recently told media outlets that he has no plans of signing or trading for an everyday bat, but it's imperative he realizes that Cespedes is not going to be able to save the Mets for a third straight year – the Cuban star simply needs help.
This wouldn't be the first time Alderson has told reporters he isn't looking for a bat, then proceeding to flip all of New York upside down, making a blockbuster move to put the team in position to win. So if he does decide to change his mind, here are three possible scenarios the Mets should seriously look into.
If the Mets were to sign Chicago Cubs free agent center fielder Dexter Fowler, he would add automatic and much needed consistency to the lineup everyday.
Heading into a contract year, Fowler had a career season, hitting .276/.393/.447 to go along with 13 home runs and 48 RBIs. In doing so, Fowler has established himself as a leadoff hitter who can provide a little bit of pop.
Along with the offensive numbers, Fowler adds a great glove in center field as well as much needed speed to a somewhat sluggish Mets squad. Daddy Long Legs – Fowler's nickname – had an outstanding statistical fielding season in 2016, posting a .983 fielding percentage in 125 games played. He also stole 13 bags, showing he would provide great energy and experience to the top of the Mets' order.
Of course it is certainly unlikely that Alderson is willing to pay Fowler the $18 million/year he is looking for on a four year contract.
So if Alderson is in fact unwilling to spend the money on a free agent, he could look at a second scenario in a possible trade for Pittsburgh Pirates center fielder Andrew McCutchen.
While McCutchen had a down year in 2016, batting just .256/.336/.430 with 24 home runs and 79 RBIs – this was a shell of the player he truly is – he would bring great power and depth to the Mets lineup, helping Cespedes in the process. While his lower production could possibly shy the Mets away from trading a top prospect, it shouldn't. And here's why.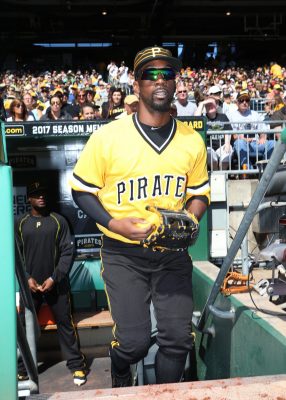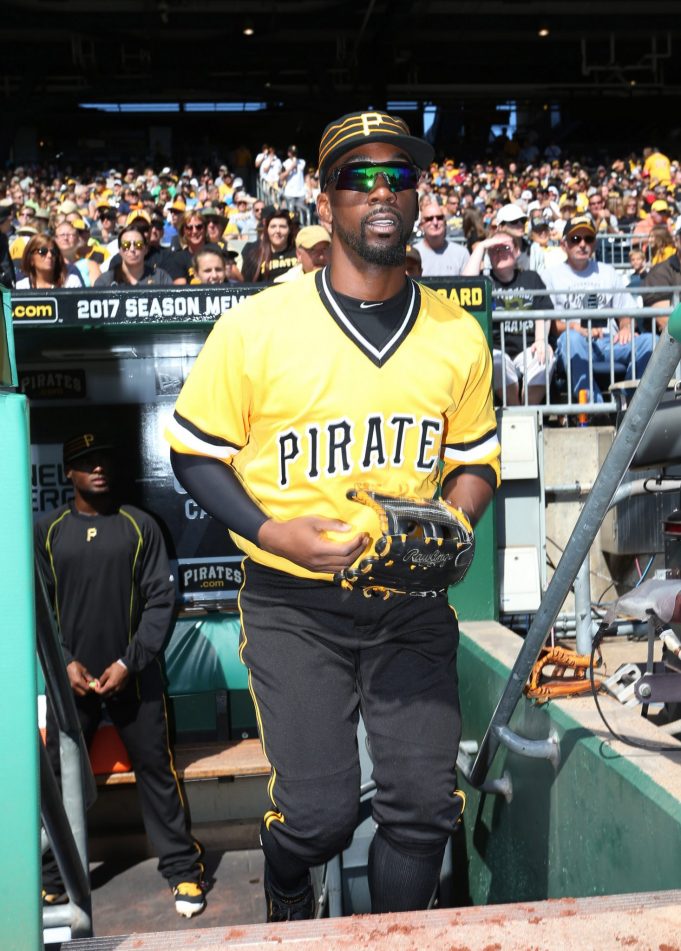 In his eight-year career, McCutchen has proven to be an MVP level player, hitting .292/.381/.487 in over 1000 games played. To add to his insane offensive consistency, the center fielder has also hit 175 home runs paired with 637 RBIs.
Not only would he make a great 1-2 punch with Cespedes, he also plays a Gold Glove caliber center field. Despite the offensive struggles in 2016, McCutchen held up his fielding play, garnering a nearly perfect fielding percentage of .991.
Mets fans should be drooling over the thought of having McCutchen and Cespedes playing side by side and batting next to one another. So while it may not seem realistic at this point, Alderson should certainly make a call over to the Pirates and see what it would take to work out a deal for the former NL MVP.
The third scenario – which is music to the Mets' ears, but is also what could be every fan's worst nightmare – is hoping for success from within the organization. Now before there's a collective sigh of depression, this is a move that if one key player could produce, can go along way towards boosting the Mets' success.
The one player the Mets will look to return to himself is young phenom Michael Conforto. When the lefty outfielder first came up in 2015, the Mets had high regards for his plate vision and ability to hit to all parts of the field, and he certainly lived up to those high standards.
After Conforto came up, fans could tell the kid had a bright future in the MLB when he hit .270/.335/.506 and added nine home runs and 26 RBIs in just 56 games in 2015. The emergence of the now 23-year-old led the organization to have high hopes for the young gun heading into the 2016 season, but unfortunately he didn't deliver.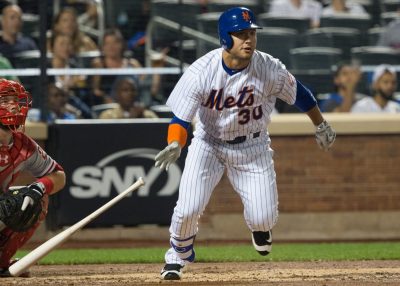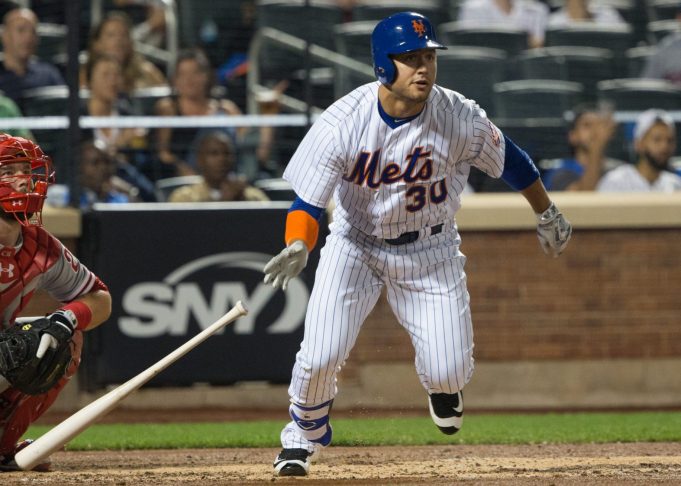 Conforto had a let-down sophomore season, batting an abysmal .220/.310/.414 with just 12 home runs and 42 RBIs in 109 games. While Terry Collins is somewhat to blame because he decided to constantly flip between sitting and starting Conforto day in and day out, it's ultimately not what the Mets were hoping for, and they certainly expect more from the him in 2017.
It will be important for Mets brass to get Conforto in the starting lineup this season on a consistent basis to see if he can produce like he has proven he could in the past.
Of course, the third scenario is the most likely to happen. But if Alderson does decide to go with one of the alternatives, it will likely involve trading Jay Bruce and Curtis Granderson – which shouldn't be to hard as both have seemed to draw significant interest from teams.
Even if they do decide to sign or trade for an outside bat, they could always give Conforto reps at first base, possibly putting first baseman Lucas Duda on the trade block.