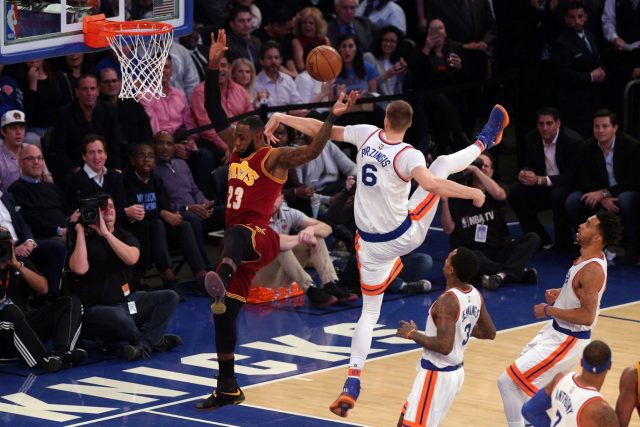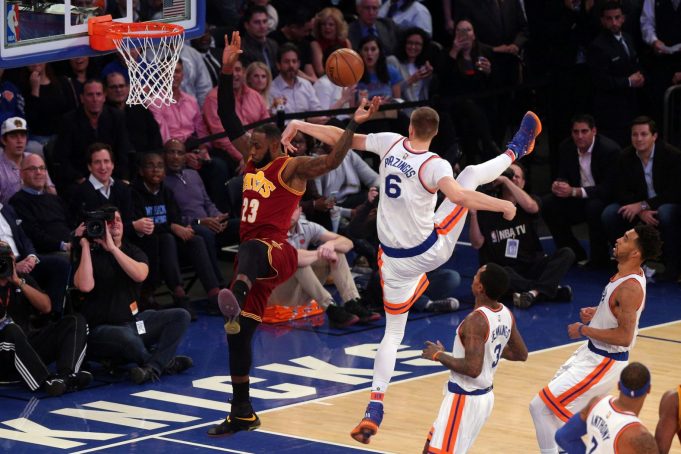 With his Cavs playing Knicks on Wednesday night, we illustrate the difference between now and then with LeBron James and Michael Jordan.
T
his isn't a complex point. You know it, I know it, even your grandmother knows it: The National Basketball Association today is a different brand of basketball than what we witnessed in years past. 
It's a completely different game.
Instead of a physical, roughhouse game in the paint that lent success to the big men of yesteryear, today's cupcake Association allows perimeter players to rule the roost.
No other evidence is needed past a few highlights.
First, take a look at some of the things Cleveland Cavaliers superstar LeBron James is doing at Madison Square Garden tonight against the New York Knicks.
First, his absolute freak athletic ability at his age allowed him to freely spin through the lane and finish with the right-hand:
LeBron at it again at the Garden. His 19p/5a and Love's 16p/4r lead the @cavs to a 63-48 halftime lead over the #Knicks.

KP w 12p/2b for NY pic.twitter.com/h2bMAMTdQg

— NBA (@NBA) December 8, 2016
Then, the Red Sea parts within the blue paint at MSG:
LeBron has ARRIVED at MSG. @ESPNNBA #NBARapidReplay pic.twitter.com/dZD4sE6V8q

— NBA (@NBA) December 8, 2016
Justin Holiday, knowing he's the much smaller man, goes with the half-hearted swipe rather than taking on contact.
The only Knickerbocker who actually took on LBJ on this night was young Kristaps Porzingis:
There's a BUZZ in the Garden and KP not allowing LeBron an easy layup only adds to said buzz. #Knicks #CLEvsNYK pic.twitter.com/nyVBnroAwE

— Elite Sports NY (@EliteSportsNY) December 8, 2016
Now, let's take a look at what Michael Jordan had to deal with when he took on some of the best teams in the East:
If James was fouled the way Jordan was back in the day, Adam Silver would have to call in the National Guard.
Right now, the Cavs lead the Knicks by 30 points with 2:47 remaining in the third quarter. This has nothing to do with the NBA rules or the lack of physicality against LeBron. The Cavs are the far superior team.
But always taking note of why the big man has disappeared and the swingman rules the NBA in this Charmin-soft NBA is always something we need to keep in the front of our minds. And video evidence is the best way to remind ourselves of just that.
LeBron Jams can strut and power his way home to the rim without any fear of a challenge. It's not the opposition's fault. It's just the way the NBA is nowadays.