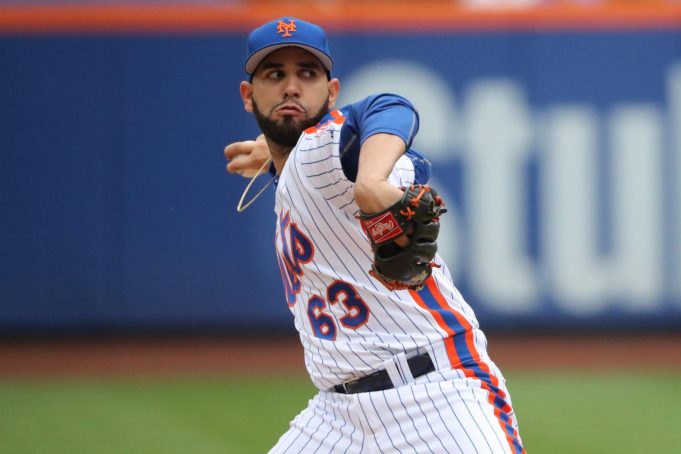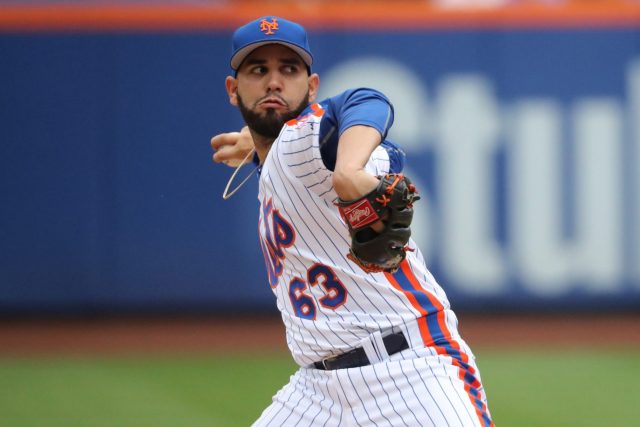 Scouting grades: Fastball: 50 | Curveball: 45 | Slider: 50 | Changeup: 50 | Control: 60 | Overall: 45
Y
noa is the name and control is the game. If
Bartolo Colon
threw any offspeed pitches or breaking balls, he would be a carbon copy of Big Sexy.
Called up to the majors last season to help an injury stricken Mets rotation, Ynoa struggled, posting a 6.38 ERA and a 1.80 WHIP in 10 games, three of which were starts.
His stuff is not that electric, but he does have a good speed split between his changeup and fastball, a weapon he uses often. But where his ability to spot those pitches was incredible in the minors, Mets fans didn't see the same pinpoint control in the MLB, resulting in a lot of hard hit balls that were very flat and right over the plate.
The silver lining though – even with all that struggle, he didn't allow a single home run in 18.1 innings of work.