With uncertainty behind the plate in Queens, a deeper look around the league is warranted.
A
s the rumor mill churns and baseball gears up for a winter of transactions, the New York Mets are left licking their playoff wounds and assessing a questionable future.
As long as Yoenis Cespedes sits on the market, the questions will continue to hang. The 2017 outlook on the Mets' offense will be clouded by the absence of a solidifying, potent force. That force – as I've iterated time and time again – must be delivered to Queens (because it certainly isn't Jay Bruce). And whether it is Cespedes or that far less realistic but plausible alternative, there will still be an area to attack this offseason.
Indeed, there's still a position that beckons addressing, big bat or not. As it stands, the Mets boast Travis d'Arnaud, 27, at catcher, once the top catching prospect in the game and now a man whose starting job is in jeopardy (so much, that Rene Rivera started the N.L. Wild Card Game behind the plate). Rivera is expected to earn $2.2 million in arbitration, and Kevin Plawecki, another highly regarded former prospect, failed to pan out in his plenty of big league opportunities.
Just for reference, d'Arnoud's hardly impressive .247/.307/.323 slash was coupled with just 4 home runs and 15 RBI – in 75 games and over 275 plate appearances. So, yes, the Mets need help at the position.
And henceforth: an analyzation of baseball's potentially available catchers.
Easily baseball's most active market, the catchers' front has seen the sale of Brian McCann to Houston, and the free agent signing of the lefty-swinging Jason Castro by Minnesota. The Twins locked up the 29-year old, who hit a meager .210/.307/.377 line in 2016, to a three-year, $24.5 million deal. That multi-year padding and financial intake represent something of a stunning victory for a career .232 hitter who has never hit more than 20 home runs in a season.
More importantly, the Castro deal -– and the prospect haul needed to acquire McCann –- is telltale of a market willing to pay for catchers, a position where a relative scarcity of talent exists. For the Mets, with that reality considered, the big bat won't come at catcher; New York's (needed) seismic shift on offense will not come from the catcher position. Even still, the Mets must complement Travis d'Arnaud with a replacement level catcher who will threaten d'Arnaud's starting job more than Rene Rivera. The team needs more than a backup.
In free agency, the big players are Wilson Ramos and Matt Wieters, the former of whom is recovering from a torn ACL and likely won't return to full strength until May 2017 and the latter of whom will be overpaid and is plain overrated. The Mets should be focused on security. Sandy Alderson's task should be to find the stable, good-enough type of bat to pair with d'Arnaud.
There is just one name satisfying in that nature in free agency. He is Kurt Suzuki, the veteran, right-hand hitting catcher well known for his defense – d'Arnaud's most pitiful area – and capable with the bat. Slashing .258/.301/.403 last season, Suzuki hit 24 doubles and eight home runs. Consider his market far less busy than Castro, and line Suzuki up for one or two years, in the order of $5 million per season. Entering his age 33 season, he offers a needed couple to d'Arnaud's light bat, injury history, and poor defense.
On the trade front, a few interesting names have surfaced, beginning with Phillies' backstop Cameron Rupp. The 28-year old hit 16 home runs and drove in 54 runs while slashing .252/.303/.447. Should the Phils shop Rupp, the Mets should at the very least spectate.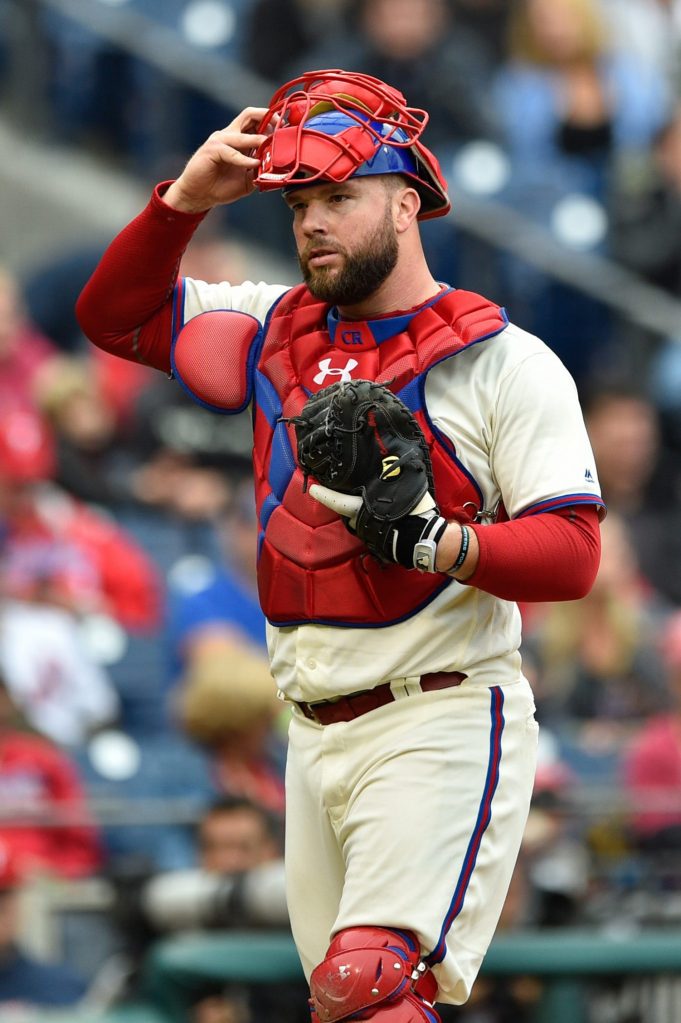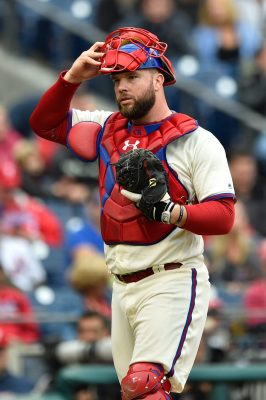 In Chicago, Miguel Montero is an odd man out with the return of Kyle Schwarber and the emergence of Willson Contreras. Theo Epstein would almost certainly prefer more of a traditional backup than the overpaid left-handed hitting Montero. If the Cubs would eat some salary, the Mets should pursue his market aggressively.
Stephen Vogt, finally, is an option as Oakland strips down. As the A's continue to spiral and the team becomes all the more filled with no-names, the Mets should inquire on the left-handed hitting Vogt, who hit .251/.305/.406 with 14 homers last year.
When the spring rolls around, the Mets will have a catching piece to supplement d'Arnaud. As I'd have it, based on reports and speculation, the group for the Mets to attack (ordered by how realistic a scenario each player's acquisition would be) is Suzuki, Montero, Vogt, Rupp…and Ramos.
Yes, if Wilson Ramos' market goes dry – which is a distinct possibility considering his injury – the Mets would be wise to swoop in and recover the 28-year old All-Star on a short-term deal. Unrealistic as it might be, a man can dream.
Staying realistic, the Mets should be –- and will be –- on the market for a modest catcher. There's your breakdown.