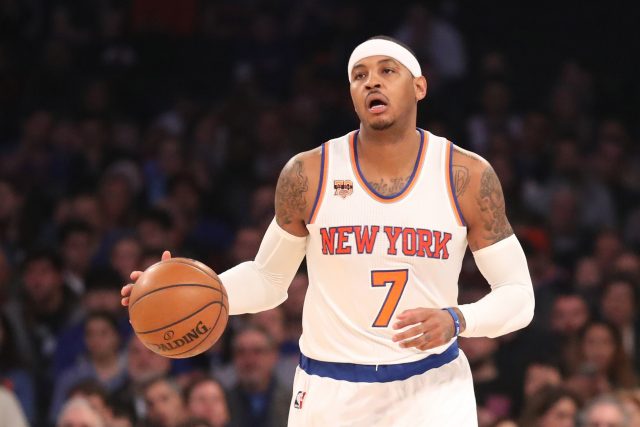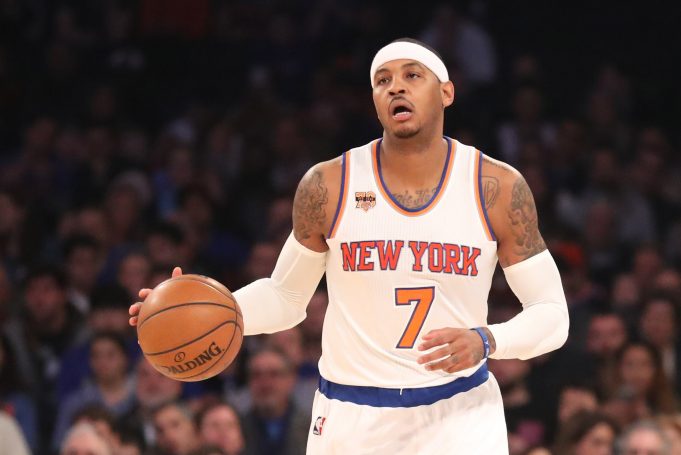 The Official Passing of the Torch
Professional basketball, especially the NBA is unlike any other entity. Personalities drive the content of the league, not teams. This equates to offseason and off-court headlines ruling the roost at times.
It also leads to superstars "owning" their team.
There's a reason why Patrick Ewing is so identified with the New York Knicks of the 1990s. He was the lone hall of fame talent of the rough and ferocious group New Yorkers immediately fell in love with. 
There's a reason the NBA markets games as "LeBron James and the Cleveland Cavaliers" rather than simply "the Cleveland Cavaliers."
The important thing to know, however, is that the process of becoming that guy is anything but simple.
Understanding and realizing who the kingpin is for each organization is a critical notion. As it relates to the Knickerbockers right now, Carmelo Anthony is that guy. There are no doubts or interesting "ifs" about that fact.
At the same time, it's critical to know Kristaps Porzingis is rapidly moving up the food chain. Fans know it. Other NBA players and teams know it. Even Melo knows it.
Right now, it's perfect the way it is. There is no rush to crown young Porzingis the top dog of the squad. At 32-years of age, Melo will continue to be that guy for the foreseeable future. Moreover, Porzingis loves the guy to death and understands just how important he truly is to his success.
Eventually, though, for Kristaps Porzingis to become that true superstar and top five talent he's destined to be, Melo will officially have to pass the torch.
It won't happen anytime soon and nor should it, but this action will be the final link in the chain for KP to rightfully assume the crown as a true stud of the NBA and boss of city ball.