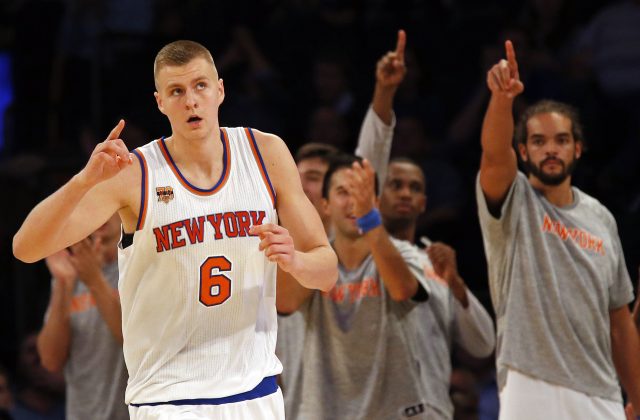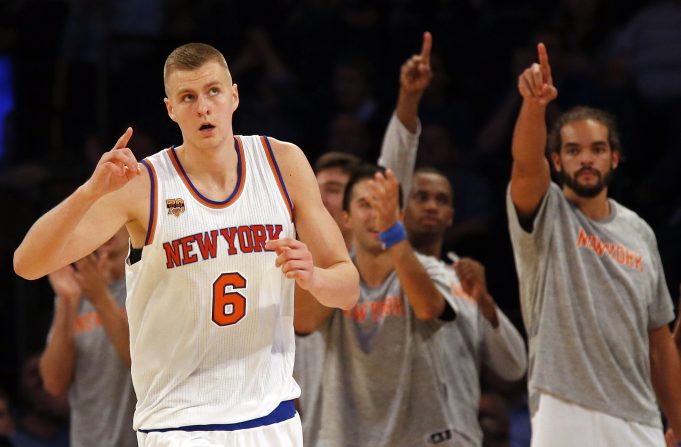 That One Signature Move
Back in the day, there was a nice little Sega Genesis game titled Bulls vs. Lakers and the NBA Playoffs. It was, without a doubt, way before its time. It was EA Sports' version of simulation NBA basketball.
In it, each superstar had his own signature move. Michael Jordan's was the reverse layup as he'd fly from one side of the rim along the baseline to the other side flawlessly while breaking the heart of the opponent.
In terms of development of a Kristaps Porzingis, what we are currently witnessing is a bevy of offensive moves. His arsenal is endless. Forget endless, what he does on the court at 7-foot-3 is downright silly.
First off, the man can take a slower defender off the dribble pretty much any time he'd like and throw it down with ferocity:
My goodness, goodness gracious Suzyn. #Knicks #Porzingis pic.twitter.com/VocwQKqPoJ

— Elite Sports NY (@EliteSportsNY) November 23, 2016
We know his range is limitless, but did you also know he can make mid-range off-balanced shots that'd have any star two-guard blush?
Come on now. This is ridiculous.#Knicks #Porzingis pic.twitter.com/mneiKFU6kV

— Elite Sports NY (@EliteSportsNY) November 23, 2016
Come on now. That's absurd.
Whether it's facing up or the post-game, KP will eventually need to find that one comfortable move, that one comfortable spot on the court that he can call his own and make it his signature.
Obviously, he's more than a simple signature move. But Porzingis finding that comfortability level while working everything else off his eventual bread-and-butter setup will be critical for his superstar progress.