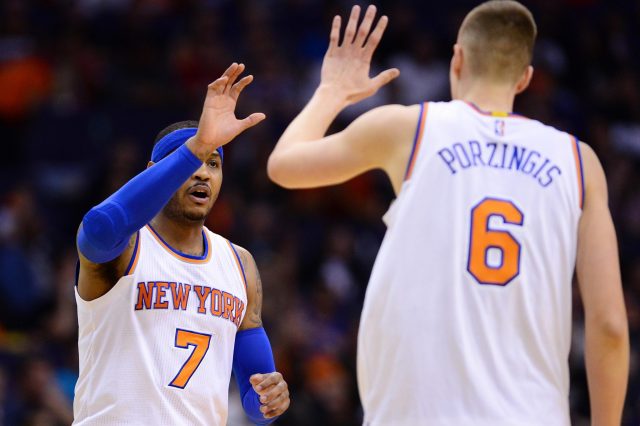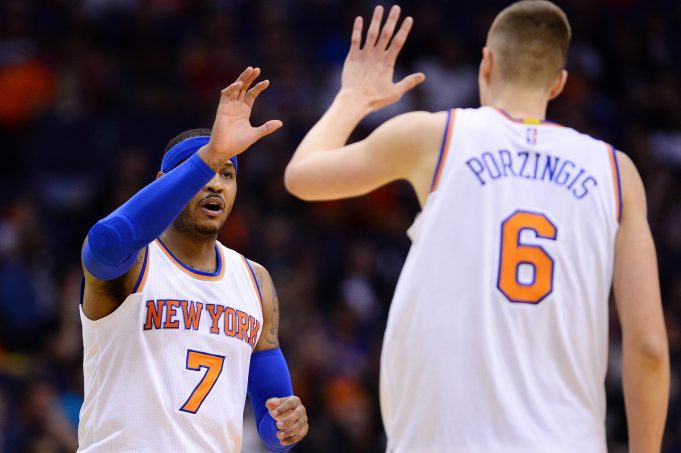 Keep 'Em Separated
What do you do when you have two primary scorers in the same starting lineup?
You keep 'em separated.
Pertaining to Carmelo Anthony and Kristaps Porzingis, Jeff Hornacek has done a brilliant job.
This isn't to suggest the two of them can't play together. They surely can and they surely need to. When it comes down to crunch time — as so many NBA games do — Melo and KP, along with the rest of the starting lineup need to make sure things are clicking.
The man that has all of Knickerbocker fandom foaming at the mouth.#Knicks #Porzingis pic.twitter.com/TKUhQRhWVj

— Elite Sports NY (@EliteSportsNY) November 23, 2016
We now know, however, that once the midway point of the first quarter hits, one of the two scoring studs will be leaving the game shortly.
Hornacek will need to continue this trend to allow both guys to act as the focal point of the offense for long stretches of the game. It doesn't just allow KP to grow as a scorer, it forces it to go down that way.