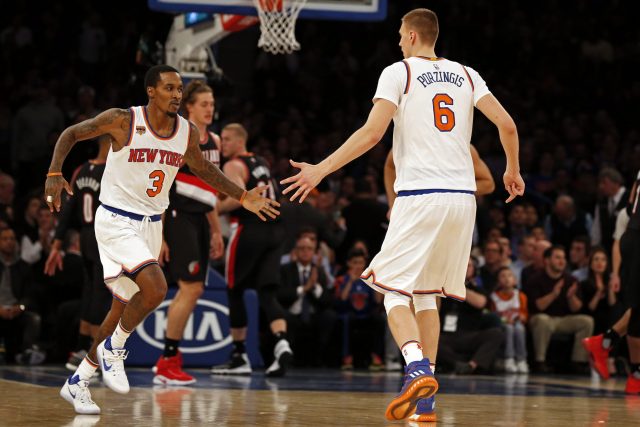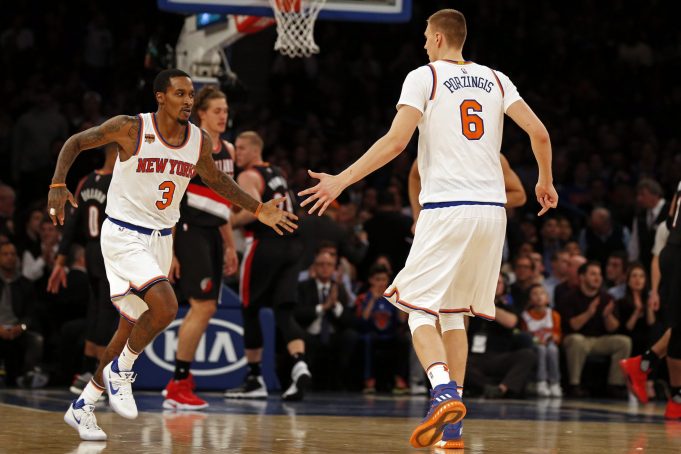 Continued Freedom
Jeff Hornacek, Derrick Rose, and Brandon Jennings all already do a terrific job in this area. Hornacek already understands how good Porzingis is. D-Rose and B-Jennings are both extremely smart show-runners who get the simple notion that the offense must run through KP more times than not.
This comes as a stark contrast to what we saw a season ago.
Admittedly, as a rookie, KP had his issues at times. While the heart and mind were willing and able, his body wasn't yet completely matured. Derek Fisher and Kurt Rambis needed to adjust accordingly.
At times, Porzingis wouldn't even see 24 minutes of action on a given night. At times, he wouldn't close the game during crunch time. Fast-forward to the now and those thoughts seem like a distant bad memory.
There is no more Fisher playing it same. There is no more Jose Calderon doing his best NBA point guard impersonation.
There is only talent and skill.