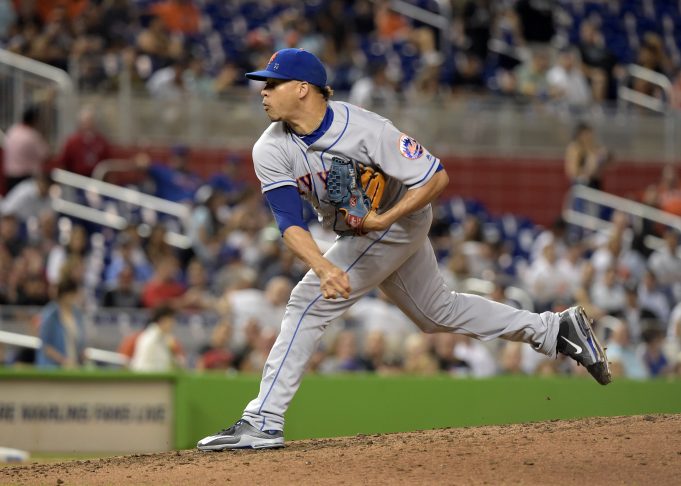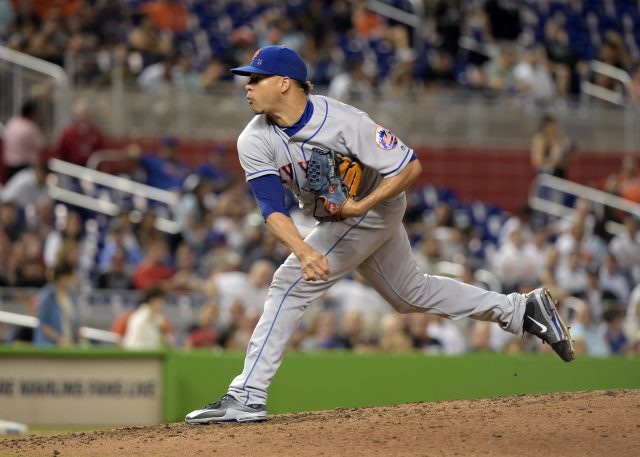 The Bullpen
2016 MLB Stats – 77.2 innings pitched, 3.48 ERA, 1.35 WHIP, seven homers allowed, 36 walks/ 85 strikeouts
M
ets fans are used to hearing Robles' name, as he's been a significant part of the major league club for two years now. So it's easy to forget he turned just 26-years-old during the 2016 season.
Robles profiles as a closer-type, consistently pounding the zone with a mid-to-upper 90s fastball and two hard offspeed pitches in a changeup and a whipping slider. Those strengths have resulted in high strikeout numbers from Robles, but he walked more batters last season, perhaps due to the typical overthrowing of a young fireballer. But with Familia's situation still pending and reliever Addison Reed nearing the end of his current deal, it's possible Robles will have a much more prominent role for the Mets in the not too distant future.
2016 Triple-A Stats – 57 innings pitched, 4.11 ERA, 1.47 WHIP, five homers allowed, 18 walks/ 81 strikeouts
MLB Player Comparison – Reds LHP Tony Cingrani
A first-round pick by the Nationals in 2007, Smoker has always featured an intense fastball that sits at 95-98 mph and gets on hitters quick. His slider and splitter are fringe major league pitches, but with some more refinement, he could be a nice power lefty for the Mets out of the 'pen for a while – he won't be a free agent until 2023 at the earliest.
Smoker needs to fix one thing and one thing only though: his pitch control. If he can get that even marginally more under wraps, the sky is the limit with his power stuff, whether as a lefty specialist or more.