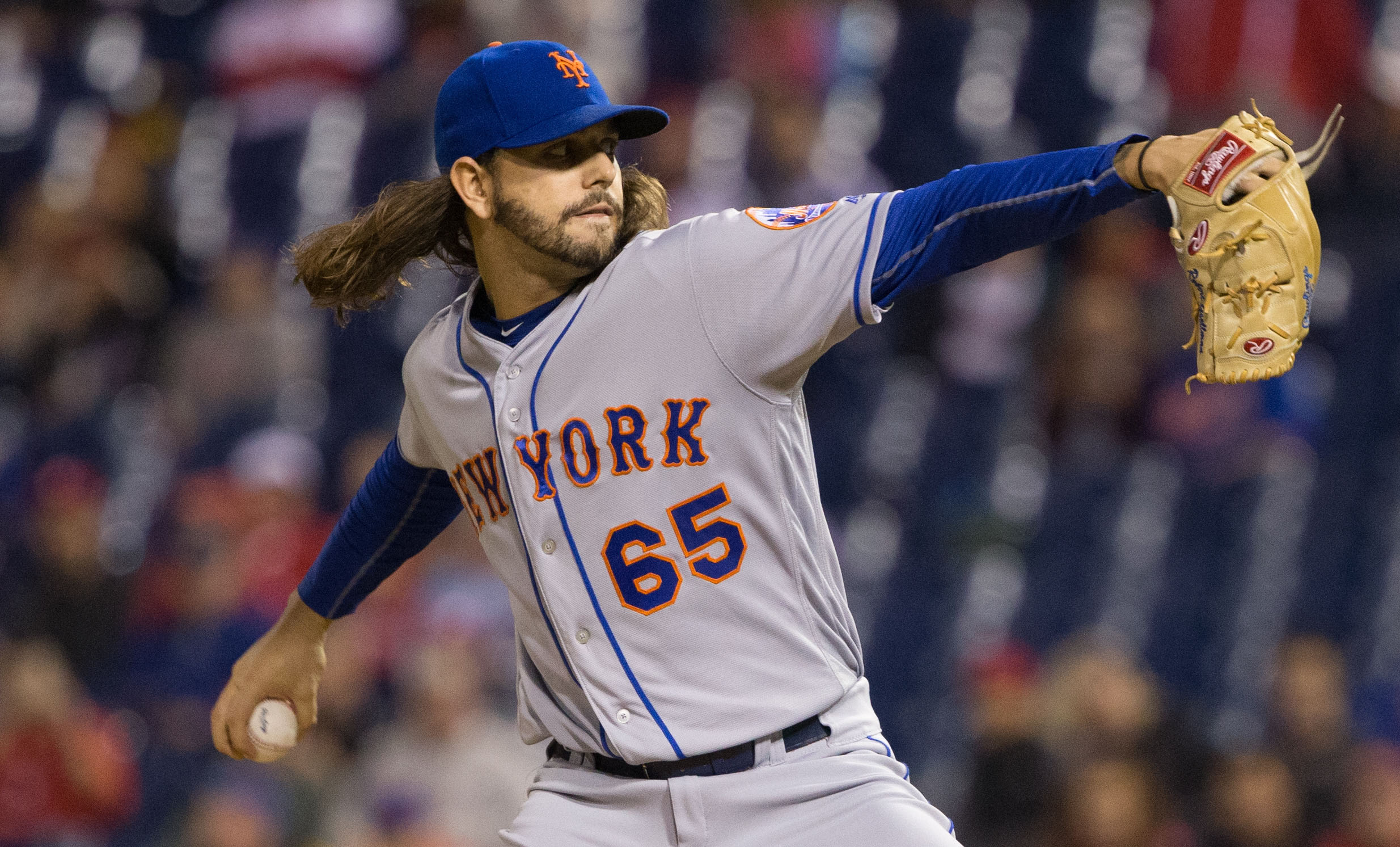 The Starters
T
he Mets are lucky in that they are in contractual control of their young, talented pitching rotation for the near future. But as the old baseball adage goes, you can never have enough good pitching. These pitchers are the next in line for the Mets organization.
2016 Triple A and Double A Stats – 4-9 record, 115 innings pitched, 3.99 ERA, 1.25 WHIP, 10 homers allowed, 31 walks/88 strikeouts
MLB Player Comparison – Indians RHP Josh Tomlin
Gsellman had sub-3.00 ERAs each of the last three seasons prior to his 2016 campaign, but last season may have been his most meaningful so far. After being called up to the majors in late August, Gsellman managed a 2.42 ERA and four wins. That performance was a main reason that, with all the injuries that decimated the Mets' rotation, they were still able to make the postseason.
Although he only profiles as a back-end starter in the long run, the consistency and clutch ability he showed last season points to the fact that he can be called upon whenever the Mets need him.
2016 Low A Stats – 1-1 record, 30 innings pitched, 1.50 ERA, 1.16 WHIP, one homer allowed, 10 walks/35 strikeouts
MLB Player Comparison – Royals RHP Yordano Ventura
Dunn is a complete power pitcher, possessing a mid-to-upper 90s fastball, a power curve and a hard, diving slider. That gas has helped him dominate Low A ball over 11 games, eight of which were starts.
Just like Ventura, if he can reign in and control his power arm, Dunn could develop into a middle-of-the-rotation starter or better. There is a chance that he could revert to the bullpen though, as he was a reliever at Boston College. But even if his stamina is never able to develop and he goes to a relief role, Dunn will no doubt be just as impressive there too.
2016 Rookie League and Low-A Stats – 4-3 record, 52 innings pitched, 1.38 ERA, 0.88 WHIP, two homers allowed, 20 walks/86 strikeouts
MLB Player Comparison – Mets LHP Steven Matz
Szapucki owns a wicked power curve that he pairs with a 92-97 mph fastball. That combo, along with an improving changeup, makes Szapucki a rare power lefty. When scouts hear that, many think that that breed of southpaw is destined for the bullpen. The Mets, however, have a recent success story in Matz that makes them believe that the nearly six innings per start that Szapucki owned in 2016 is a sign he'll someday reside in their rotation.
The only hindrance to his success in the future is his somewhat mechanically unsound delivery and release. Szapucki needs to make everything more repeatable in his delivery so he can control his release point better, as well as avoid unnecessary injury. But if Szapucki can do that, he'll be another extremely valuable lefty for the Mets.