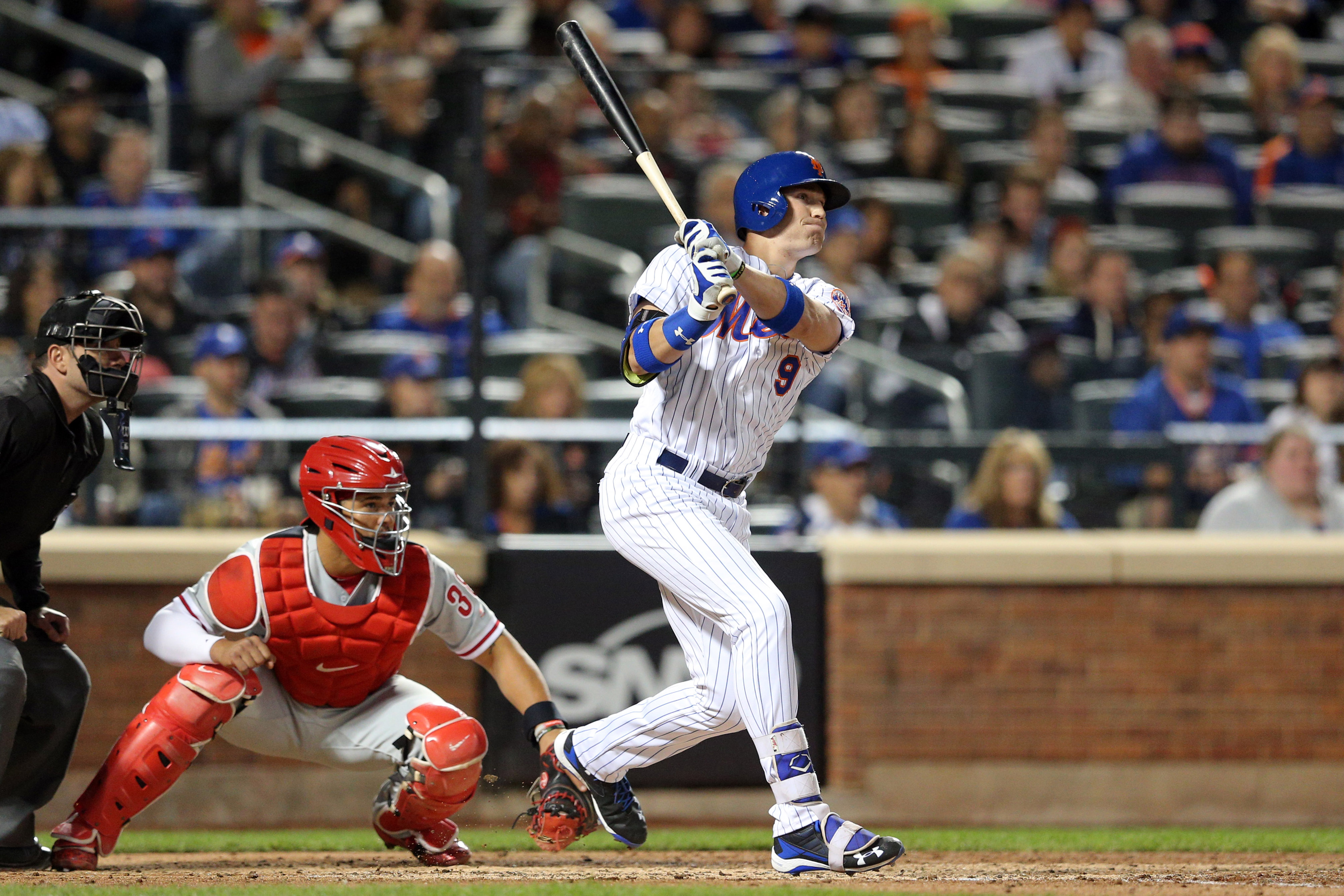 The Outfield
2016 Triple-A Stats – 97 games, .352/.423/.541, 72 runs, 25 doubles, eight triples, 11 home runs, 61 RBIs, seven stolen bases, 46 walks/73 strikeouts
MLB Player Comparison – Cubs OF Dexter Fowler
N
immo owns a career minor league on-base-percentage of .389, a number that would be welcome at the top of a Mets' lineup that has been starved for a lead-off man for some time. In a preview of what the future could hold, Nimmo handled MLB pitching well in 2016, hitting .274 over 73 at-bats. At 6-foot-3, 205 pounds, he has some home run pop and could be an extra-base machine in the wide gaps of Citi Field.
The long strides of Nimmo allow him to cover ground well in the field, and along with his average throwing arm, he can play all three outfield spots in the majors. Nimmo has played mostly center in his six professional seasons so far – a role the Mets do now and will continue to need for the future.
2016 Rookie League and Low-A Stats – 37 games, .303/.433/.451, 21 runs, six doubles, four home runs, 17 RBIs, three stolen bases, 25 walks/31 strikeouts
MLB Player Comparison – Royals OF Lorenzo Cain
Although still in the lower minor league levels, Lindsay has an immense amount of pure athletic ability that could make him a talented and speedy center fielder. That athletic upside is what has made him place so high on the Mets' prospect ranks so soon, as he was drafted only in 2015.
At the plate, Lindsay has shown a good eye, posting 25 walks in 37 games last season. At just 19-years-old, he still has to grow a bit more into his 6-foot, 200-pound body. Once he does that, though, his current gap-to-gap power will start to send pitches over the wall – progress that will no doubt carry him to Queens sooner rather than later.
2016 Advanced A Stats – 65 games, .312/.341/.393, 27 runs, 17 doubles, one home run, 34 RBIs, seven stolen bases, nine walks/52 strikeouts
MLB Player Comparison – Blue Jays OF Michael Saunders
As if the Mets haven't won the RA Dickey trade with Toronto already, getting starter Noah Syndergaard and d'Arnaud out of it, Becerra could be another valuable piece slowly maturing from the deal. He has long profiled as a plus-power guy, and after an extremely successful 2015 campaign with 27 doubles, nine homers, 63 RBIs, 16 stolen bases, and a .290 average, Becerra looked like the complete package. So although he did bump up to a .312 average in 2016, his power dropped off significantly with only a single home run.
Many in the Mets organization believe Becerra's home run power will still come, but even if it doesn't, he can still develop into a solid outfielder. He has just an average glove, but with decent speed and an above-average arm, Becerra fits in well as a prototypical right fielder. If he can get his bat to have a little more pop, he could make it to the majors in a couple years.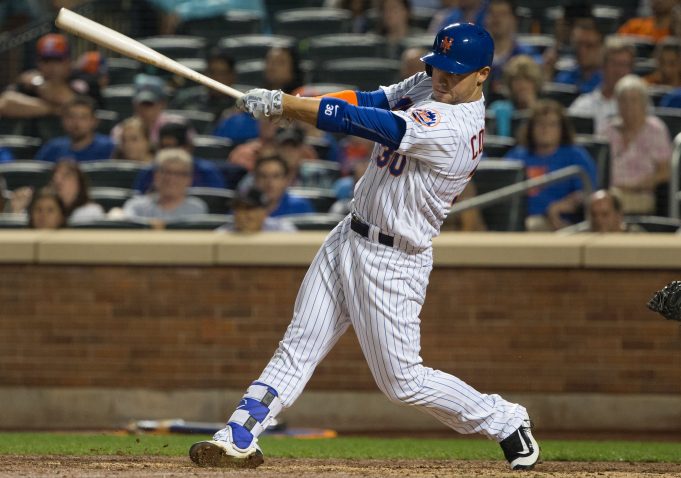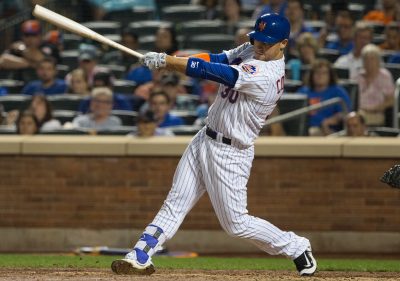 Arriving in the majors just over a year after signing with the Mets, Conforto hit immediately in 2015, posting a .270 average with nine homers and 26 RBIs in just 56 games. The sophomore slump came heavy in 2016 though, as his average dropped to .220 over 109 games. But the Mets still believe in Conforto and fans should too. With Becerra and Lindsay still a way away from the majors, the Mets are looking for Conforto to grab a starting job firmly now, especially with outfielder Curtis Granderson and Bruce both on the last years of their deals in 2017. His plus-power hitting ability, solid athleticism, and good glove should be enough to make Conforto a great major league outfielder.