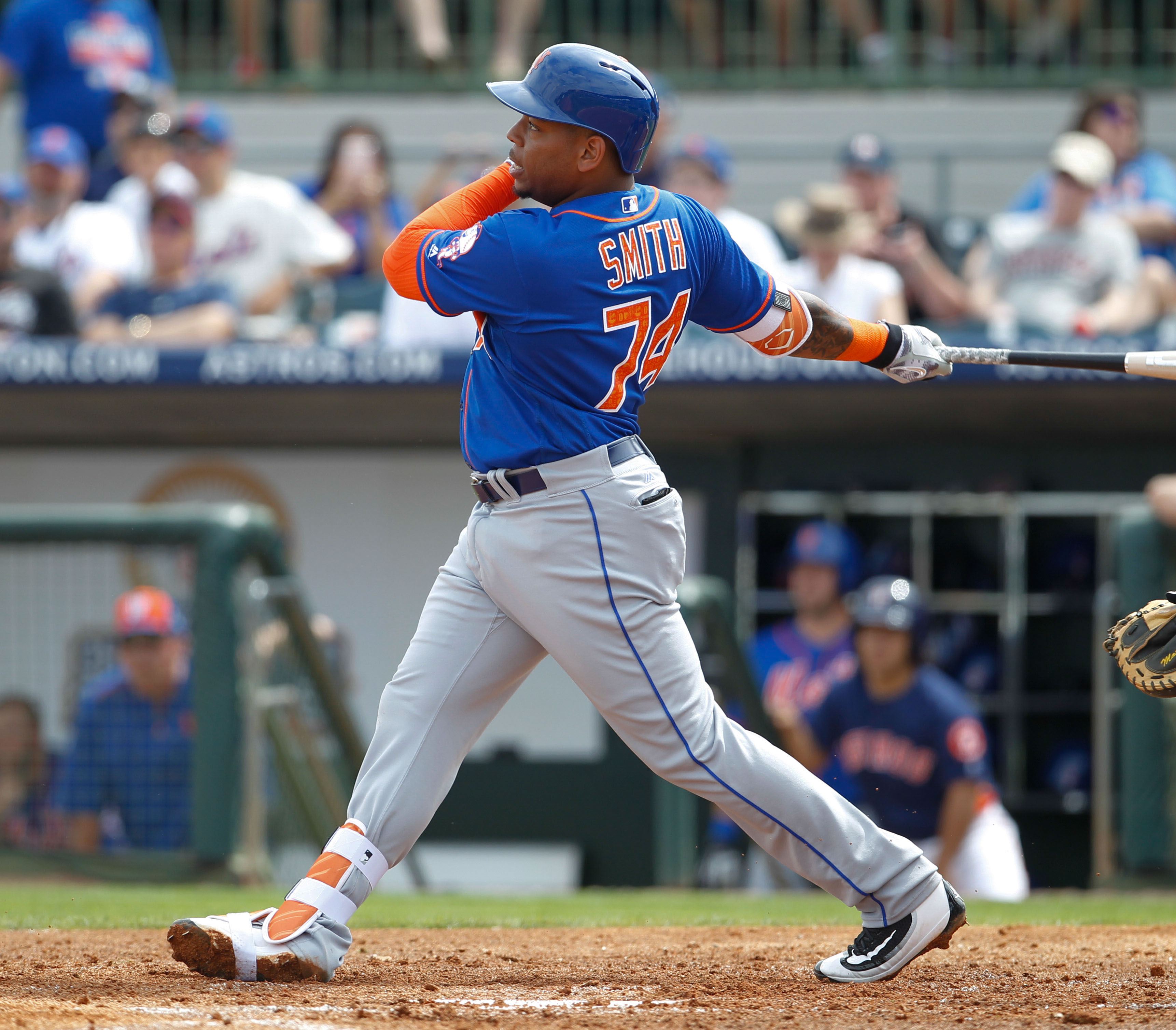 The Corner Infield and Catcher
No. 2 prospect on MLB.com's Mets Top 30; No. 54 overall prospect on MLB Top 100
2016 Double-A Stats – 130 games, .302/.367/.457, 64 runs, 29 doubles, 14 home runs, 91 RBIs, 50 walks/74 strikeouts
MLB Player Comparison – White Sox 1B Jose Abreu
E
ven with all 6-foot, 250 pounds of him behind his swing, Smith hit only 11 home runs during his first three professional seasons in the minor leagues. But that all changed last season when he hit 14 homers at Double-A, a sign Smith is starting to grow into his natural power. Since being drafted in the first round of the 2013 draft, Smith has shown solid contact rates and a great eye, never having an on-base-percentage lower than .344 in any of his seasons thus far. With a little more pop, he could become one of the league's premier bats at first base.
On top of his success at the plate, Smith has a plus glove at first, showing strong scooping ability and decent range for a man of his size (reminiscent of the Carlos Delgado days). If he can continue to develop his power, along with his already solid fielding ability, Mets fans could be looking at their future cleanup hitter in Smith.
No. 17 & 24 prospects on MLB.com's Mets Top 30
Urena's 2016 Advanced A Stats – 115 games, .225/.301/.350, 52 runs, 17 doubles, nine home runs, 53 RBIs, 42 walks/75 strikeouts
MLB Player Comparison – Red Sox 3B Pablo Sandoval
Thompson's 2016 Single-A & Advanced A Stats – 116 games, .280/.333/.444, 74 runs, 34 doubles, 11 home runs, 95 RBIs, 29 walks/90 strikeouts
MLB Player Comparison – Mariners 3B Danny Valencia
Urena, a switch hitter, was moving up the third base prospect ranks after a very successful 2014 season. After breaking both wrists in 2015 and missing most of the season, he fell off, but came back to re-solidify himself in 2016. Urena shows solid power from both sides of the plate, along with a smart batter's eye. Mets brass remain convinced that his iffy glove will be saved by his strong throwing arm from the hot corner.
Thompson profiles as a guy who's found a home at third mostly because that's likely his path to the majors, with Smith blocking where he should probably be instead at first base. Even with his shaky glove and below average arm, Thompson's way to Queens resides in his bat, as the one-time Yankees' draftee has good gap-to-gap power currently, but the home runs will come. Once he can learn to put all 220 pounds of himself behind his bat, with his refined college-taught hitting approach, he could sneak up on the Mets quicker than many thought.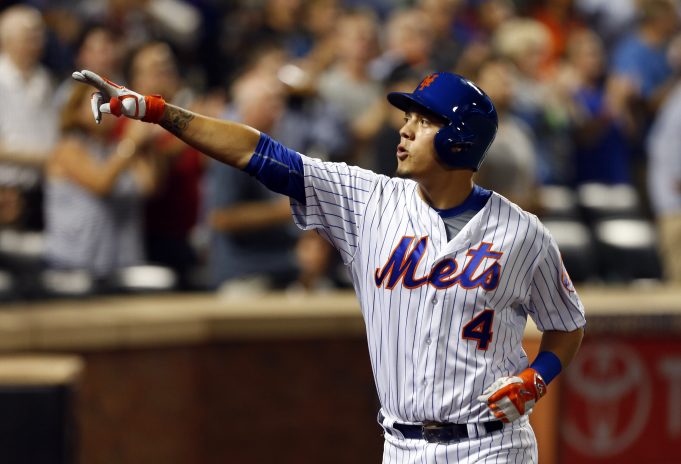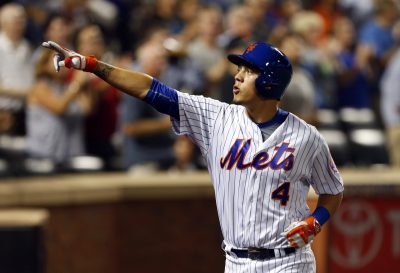 Many Mets fans neglect to remember that Flores is just 25-years-old and has hit 32 combined home runs over the last two seasons. He has a solid glove with the strong arm and range necessary to handle third, and with a bit more refinement at the plate, Flores could find himself starting there someday.
No. 19 prospect on MLB.com's Mets Top 30
2016 Advanced A Stats – 90 games, .320/.357/.459, 38 runs, 23 doubles, seven home runs, 46 RBIs, 19 walks/42 strikeouts
MLB Player Comparison – A's C Stephen Vogt
Nido did well last year in an area the Mets have lacked behind the plate for some time – the ability to throw out base-stealers. In fact, he did so at a 42 percent clip, while also hitting for a high average. Out of high school, though, Nido often was pull-happy, but Mets coaches have had him use the entire field, resulting in major hitting improvements. If he continues ascending the catching prospect ranks, expect Nido to be in the majors around 2018, giving current starting catcher Travis d'Arnaud not much time to turn things around.
Plawecki is still only 25-years-old, and just a couple years removed from being ranked the 59th prospect in baseball. After being sent down to Triple-A Las Vegas last season, he raked, hitting .300 with eight homers, 40 RBIs, and just 19 strikeouts in 55 games. Plawecki has also showed a solid arm from behind the plate, throwing out 32 percent of base-stealers last season at Las Vegas.