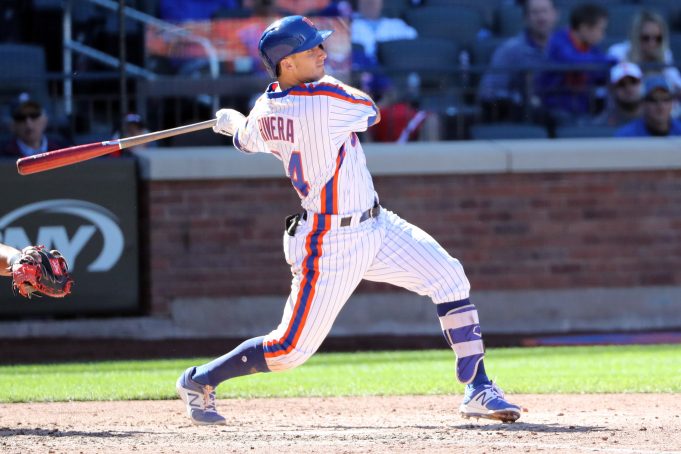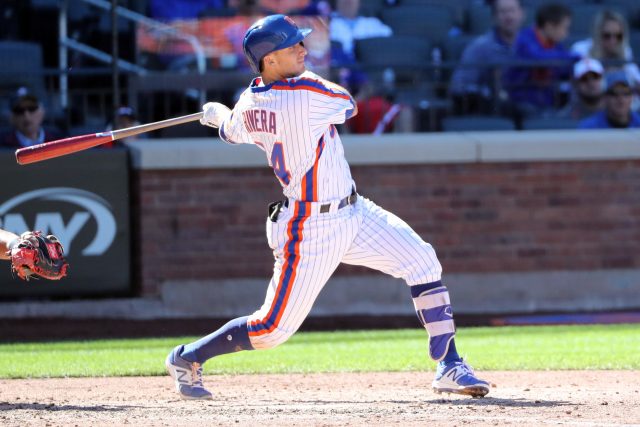 The Middle Infield
T
his is probably where the Mets are the most rich in prospects — seven out of their MLB.com Top 30 are either shortstops or second basemen.
No. 1 prospect on MLB.com's Mets Top 30; No. 11 overall prospect on MLB Top 100
2016 Double A & Advanced A Stats – 120 games, .324/.374/.459, 65 runs, 24 doubles, 13 triples, five home runs, 71 RBIs, 19 stolen bases, 40 walks/87 strikeouts
MLB Player Comparison – Indians SS Francisco Lindor
The 20-year-old Rosario was signed by the Mets in 2013 and has been at least three years younger than the average position player at every level he's played at. At only 190 pounds with a 6-foot-2 frame, Rosario has plenty of room to grow his current gap-to-gap strength into major league home run power. He runs extremely well, pairing great range with outstanding arm strength, glove control, and athleticism at short.
Rosario is currently still at Double-A, but could possibly see the field for the Mets during the upcoming season. Many in the organization believe he will start Opening Day 2018, as next season is current SS Asdrubal Cabrera's final year under contract with the Mets.
No. 3 prospect on MLB.com's Mets Top 30
2016 Triple-A Stats – 117 games, .325/.390/.448, 71 runs, 27 doubles, eight home runs, 55 RBIs, 48 walks/55 strikeouts
MLB Player Comparison – Tigers SS Jose Iglesias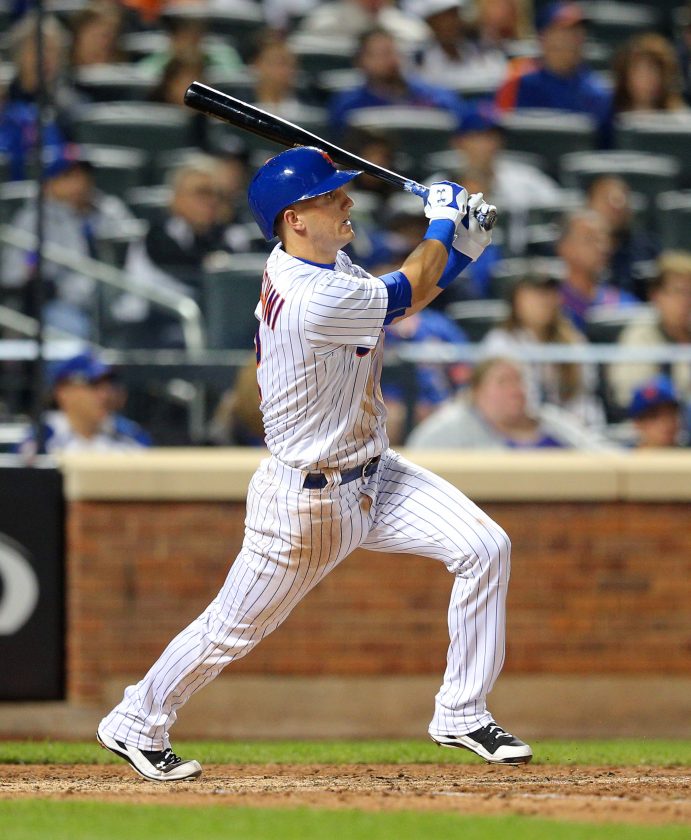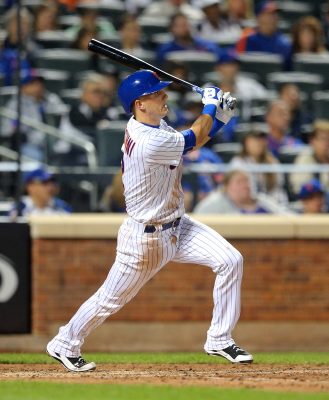 Cecchini finally made it to the show last season as a September call-up, gathering two doubles in six at-bats. His call-up was well deserved after an outstanding season at Triple-A, raising his career minor league average to .287 in the process. Cecchini will never be a power guy, but with his 6-foot-2, 200-pound frame, he has solid gap power that will translate well to the vast expanses of the Citi Field outfield.
Although Cecchini possesses an above average arm and glove, with solid speed and range to get to deeper balls, he doesn't quite stand up to Rosario's natural ability at short. So for that reason, it is more likely that Cecchini ends up as the Mets' second baseman of the future. His shortstop ability, though, will make him a plus defender at second, increasing his value in the process.
No. 30 prospect on MLB.com's Mets Top 30
2016 Triple-A Stats – 105 games, .353/.393/.516, 67 runs, 31 doubles, 11 home runs, 85 RBIs, 23 walks/54 strikeouts
MLB Player Comparison – Cubs 2B Ben Zobrist
In 33 short games with the Mets last season, Rivera hit an impressive .333 with three homers. In fact, in his six seasons in the minors, he has never hit below .301 in a full season of play. That reliable contact ability is what has risen Rivera's stock from an undrafted free agent to, very likely, a role as at least a utility man for the Mets in the near future.
Rivera has played at first, second, third, short, and left field in his career, adding even more to his capabilities of one day being a Zobrist-type player. Because of his diverse and experienced glove, mixed with his consistent hitting, Rivera could force the Mets' hand in 2018 and beyond for a starting role should he continue to perform well, possibly beating out Cecchini for a second base spot in the process.