On Friday, the New York Mets added five players to fill their 40-man roster at the deadline.
W
ith the deadline looming to protect players from the Rule 5 draft, the New York Mets added five players to the 40-man roster to protect them from the opposition. The Mets added shortstop
Amed Rosario
, catcher
Tomas Nido
, outfielder
Wuilmer Becerra
, and right-handed pitchers
Chris Flexen
and
Marcos Molina
.
They did leave right-handed relief prospect Paul Sewald and outfielder Champ Stuart up for grabs
Paul Sewald has had a very successful minor league career, and much like his snub from getting a September call-up last season, it is very surprising to see him be left off the 40-man roster. Sewald in his minor league career has 258 innings pitched with a 2.20 ERA, 1.03 WHIP, and 307 strikeouts compared to just 59 walks. He finished second in saves with 19 in the Pacific Coast League, and with Jeurys Familia facing imminent suspension, reliefs pitchers are needed.
Champ Stuart spent last season between A+ and AA hitting .240 in 518 plate appearances. Stuart's most impressive stat was that he stole 40 bases in 46 attempts. He also hit eight home runs with 34 RBIs and a .314 on-base percentage in 114 games.
One of the players to be added, Marcos Molina, may sound familiar. Molina was the third player sent over from the Blue Jays in the trade for R.A. Dickey that also netted the Mets Noah Syndergaard and Travis d'Arnaud. Molina reached A+ ball last season posting a 5.66 ERA in 41.1 innings. He recently just participated in the Arizona Fall League, posting a 3.78 ERA.
Chris Flexin spent last season pitching for the A+ St. Lucie Mets, starting in 25 games with a 10-9 record and a 3.56 ERA. He was almost dealt to Cincinnati last season in the deal for Jay Bruce, but Max Wotell wound up being traded in his stead.
Wuilmer Becerra and Tomas Nido were also members of the St. Lucie Mets in 2016. Becerra played the outfield and hit .312 in 247 at-bats. Nido is a catcher who hit .320 in 344 at-bats, and with the catching position being a huge question mark at the major league level, is a prospect worth following this season.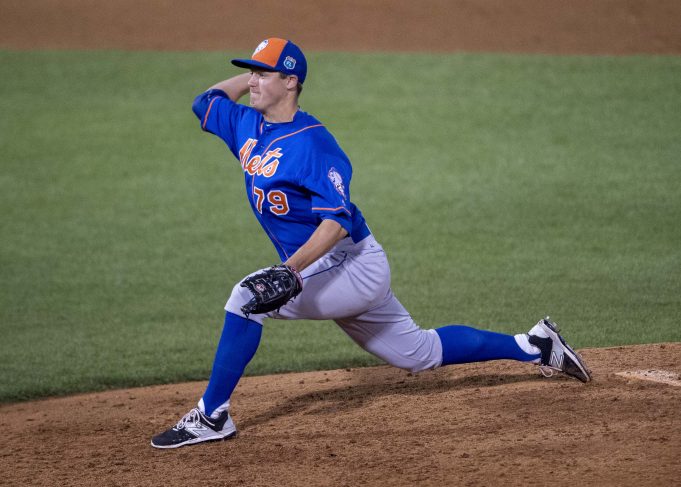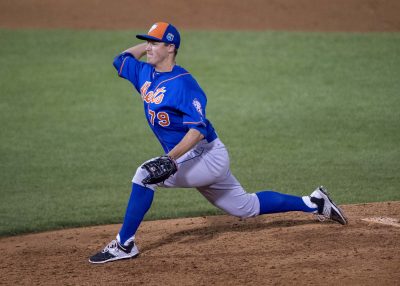 Last, but certainly not least, the Mets protected top prospect and shortstop of the future Amed Rosario. Rosario was heavily pursued but agreed to sign with the Mets organization when they gave him a $1.75 million signing bonus in 2012. It is the most money ever given to an international teenager as a bonus.
With one year remaining on the contract of Asdrubal Cabrera's contract, Rosario will likely be in the minors until September call-ups, but just like the other players added to the 40-man roster, he will automatically receive an invite to Spring Training.
Rosario represented the Mets in the Futures Game last season and was named co-MVP of the minor leagues with Brandon Nimmo. Rosario sported a .324/.374/.459 stat line between Class A St. Lucie and AA-Binghamton. He also stole 19 bases in 27 attempts and had 71 RBIs. Rosario hit .341 after his call-up to AA and appears poised to start the season with the AAA Las Vegas 51's.