Tim Teufel has been replaced by Glenn Sherlock after five seasons as New York Mets third base coach.
N
ews broke Tuesday that the New York Mets were ready to go in a different direction when they decided to replace Mets legend and current third base coach Tim Teufel. Teufel will be replaced by longtime Arizona Diamondbacks coach Glenn Sherlock.
Many may see this move as surprising given Teufel's status in Mets history, but is it really much of a surprise?
Not really.
First off, Teufel wasn't fired by the Mets organization. He was replaced, simply meaning he still has a job within the Mets organization, if he wants it. There hasn't been a definitive word as to what that position will be, but there have been whispers that it could even include manager of the Las Vegas 51's, the Mets AAA affiliate.
There has also been no word, however, if Teufel would even accept another position with the organization. General manager Sandy Alderson released a statement when the news broke that further confirmed the uncertainty behind Teufel's return.
"Tim Teufel has done an excellent job for us over many years in many different roles," said Alderson. "I hope he continues in the Mets organization," via Kristie Ackert of the New York Daily News.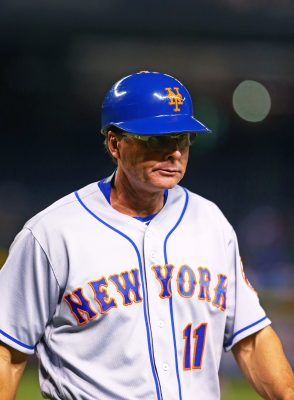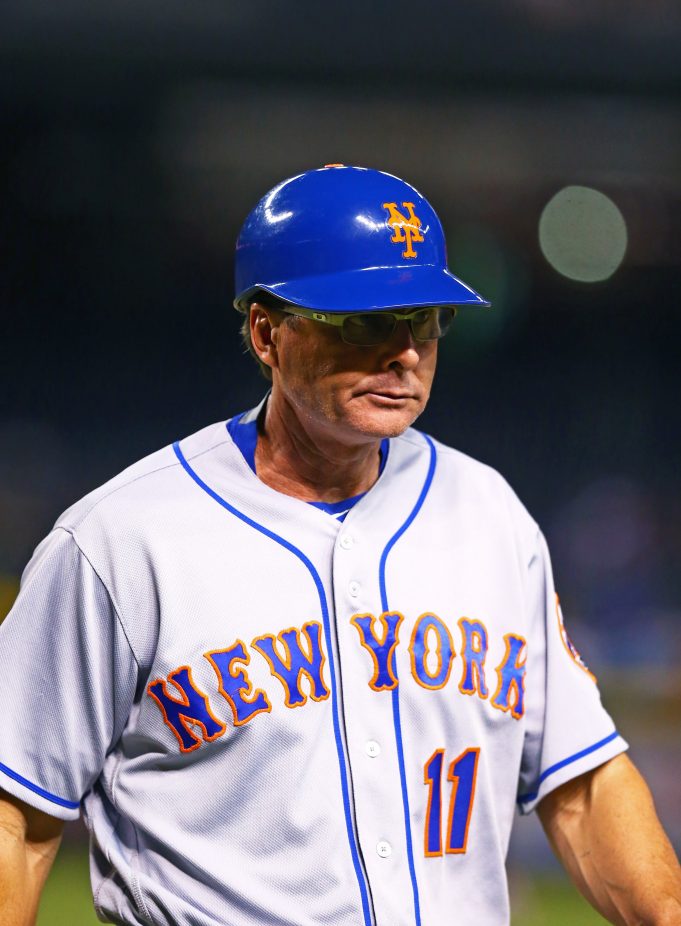 Tim Teufel's decision making during the course of the 2016 season had to undoubtedly help the Mets organization come up with the decision they handed down this past Tuesday. The most obvious being his decision to send Wilmer Flores home during the September 10 game against the Atlanta Braves. Not only was Flores thrown out, but he was also injured on the play.
The Mets would go on to lose the game in extra innings and the wrist injury wound up costing the red Flores the rest of 2016.
On August 6, the team found themselves down to their last out trailing the Tigers by a run before an attempt at a comeback was made. Jay Bruce kept the Mets alive with a single and Alejandro De Aza moved him over to second with a single of his own. Travis d'Arnaud then singled on a ground ball between first and second base and Teufel decided to send the slow-footed Bruce home where he was thrown out by J.D. Martinez to end the game.
Teufel's decision making was not the only thing that factored into the Mets decision to replace him as the third base coach, however. With the arrival of Glenn Sherlock to the organization, the Mets essentially receive a two for one deal.
Sherlock will also serve as the Mets catching instructor, a position the Mets desperately need to find production from. The organization has needed someone to help grow their young catchers since the departure of former bench coach Bob Geren left for the Dodgers . Sandy Alderson made it quite clear what he expects from Sherlock.
"We are very pleased that Glenn is joining our major league staff. He will fill a key role for us at third base and as a coach for our young catchers." Alderson stated.
So, much like the Presidential election, whether you have a soft spot in your heart for Tim Teufel or you are ready for a change, Mets players will have a new arm waving them home in 2017. Unlike the election, however, hopefully, change happens without controversy.