The New York Mets 2017 roster is further taking shape after qualifying offer decisions, free agency talks, and trades having been explored.
O
n Monday,
New York Mets
2B
Neil Walker
 officially
accepted his $17.2 million qualifying offer
. His return helps solidify the middle of the Mets lineup for 2017 after an injury shortened, but successful campaign in 2016 for the ex-Pirates 2B.
Happy to say I'm back in Orange and Blue for 2017!! Let's go Mets! #unfinishedbusiness

— Neil Walker (@NeilWalker18) November 14, 2016
Walker hit a solid .282/.347/.476 with 23 HR and 55 RBI in his first season in Queens. That home run total tied a career high for him in just 113 games and only trailed the Cardinals' Jedd Gyorko (30) and the Nationals' Daniel Murphy (25) in the NL among second baseman.
Walker was also fifth in the NL in fielding percentage in 2016, and showed a plus arm from deep in the hole up the middle. He and SS Asdrubal Cabrera showed strong middle infield chemistry as well, furthering the organization's desire to bring Walker back.
As for star OF Yoenis Cespedes, he did exactly as expected and declined his qualifying offer. That decision was all but known early on by Mets brass, as the real motive behind the offer was so the team could recoup a draft pick if Cespedes leaves via free agency.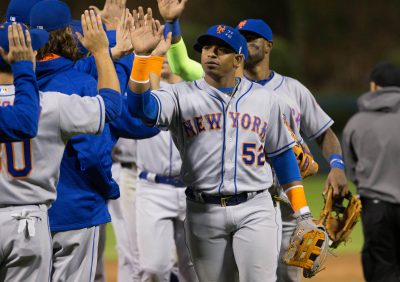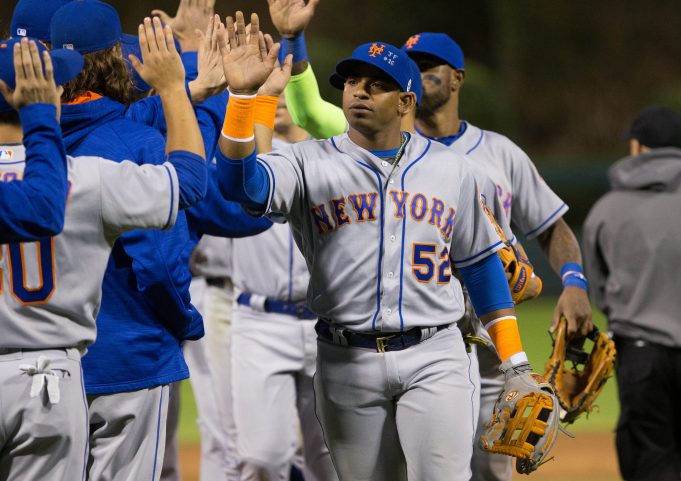 After recently winning an NL Silver Slugger award, Cespedes became the most desirable bat in free agency, if he wasn't already. His 31-homer 2016 season was impressive, but what perhaps was even better was his improved BB/K rate, posting a 51/108 ratio after a 33/141 season in 2015.
While it's not impossible that Cespedes returns to New York, many teams will be seriously looking at him. Mets GM Sandy Alderson has been apprehensive in the past to sign him to a long term deal though, a legitimate concern due to Cespedes apparently being interesting in around a four-year deal this time around.
Rockies free agent LHP Boone Logan has reportedly caught the eye of the Mets, as the team is in the hunt for a lefty specialist to pair with already existing internal lefties in Josh Smoker and Josh Edgin. Logan was solid for Colorado in 2016, even in their extremely high altitude, hitter friendly ballpark. The one time Yankee had a 3.69 ERA and 57 K over 46.1 IP last season, even tossing in a save for good measure.
LHP Jerry Blevins had a great season for the Mets in 2016 with a 2.79 ERA over 42 IP. But due to those numbers, he could be lost in free agency – part of the reason the Mets have expressed interest in Logan.
SP Bartolo Colon's recent signing with the Atlanta Braves on a one-year, $12.5 million deal may affect the Mets more than they think next season. Not only did the 43 year old veteran go 15-8 with a 3.43 ERA in 2016, he also helped provide intangible results as well.
Colon had a strong relationship with the Mets largely young pitching staff, giving his teammates valuable advice and sometimes consolation after rough outings. He was also able to provide Mets manager Terry Collins with enormous peace of mind that he'd come through whenever needed, as Colon was always ready to start or pitch out of the bullpen with his rubber arm.
Fans and the organization alike will miss Colon's temperament and antics, both on the mound, with the glove and in the batter's box.
The Mets have also reportedly discussed a deal that would send OF Jay Bruce to the Blue Jays. Toronto is preparing for the possible loss of sluggers 1B Edwin Encarnacion and OF Jose Bautista – two free agents the Mets are also interested in. The Jays were strong suitors for a trade with the Reds last offseason, but those talks fell through.
The Mets recently picked up the $13 million 2017 team option on Bruce's deal – a good price for a guy who had 33 HR and 99 RBI last season between his time in Cincinnati and New York. There has been no release of what the Mets would be looking for in return for Bruce though, but the team figures to let the Cespedes saga play out a bit more before they decide to move Bruce or not, as he provides a valuable backup plan for the team should Yo' leave.
Look for the Mets to also show strong interest in not only lefty relievers, but righties as well, due to the likely suspension of closer Jeurys Familia after recent domestic violence charges. Familia has pleaded not guilty to those charges, but Major League Baseball Commissioner Rob Manfred said the league will let the legal process play out before any decisions are made on the situation.