Phil Jackson gave an interview to ESPN's Jackie MacMullan about the state of the New York Knicks and his future with the organization.
P
hil Jackson has gotten plenty of backlash from the New York Knicks faithful since he took over the job of team president in 2014. However, his most recent comments in an interview with ESPN's
Jackie MacMullan
have muddied the waters even further on the Knicks' future.
When asked about the criticism he has faced from Knicks fans regarding his tenure, Jackson replied, "It's a process of sticking to my beliefs and being able to say, 'Whatever.' This is what I was hired to do. I'm going to follow the plan and if it doesn't work out, it will be evident."
That last sentence should feel extremely poignant to those who have watched basketball in Madison Square Garden at any point during the past three years. During Jackson's tenure, the Knicks have posted an atrocious 52-121 record, including their 3-6 start to this season.
Certainly, the team he took over in 2014 was not ready in any way, shape, or form to contend for a championship, but they were just a year removed from the two seed in the Eastern Conference and won 37 games in 2013 before Phil taking over the front office. Jackson has yet to reach that 2013 win total during his two full seasons with the team.
Thus, these quotes beg the question, if losing more than double the amount of games you win over a two year period, on a team that is clearly trying to win, isn't evidence the plan isn't working, than what is?
Obviously, moves have been made in Phil's two full offseasons in an attempt to change the organizational culture of the Knicks, and the Kristaps Porzingis draft pick appears to be one of their best in history, but realistically, has Phil brought this team any closer to contending for an NBA championship?
Upon further examination, it's hard to come to any conclusion other than "I don't know."
Sure, the Derrick Rose trade appears to be an opportunistic stroke of brilliance considering the current point guard market.
Joakim Noah adds a tough, veteran center to mentor KP.
Jeff Hornacek appears to be a far better coach than Derek Fisher, but it's hard to say that we conclusively know a whole lot about these Knicks, or where their future is.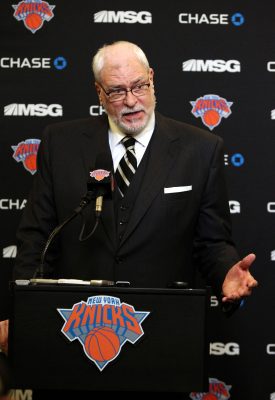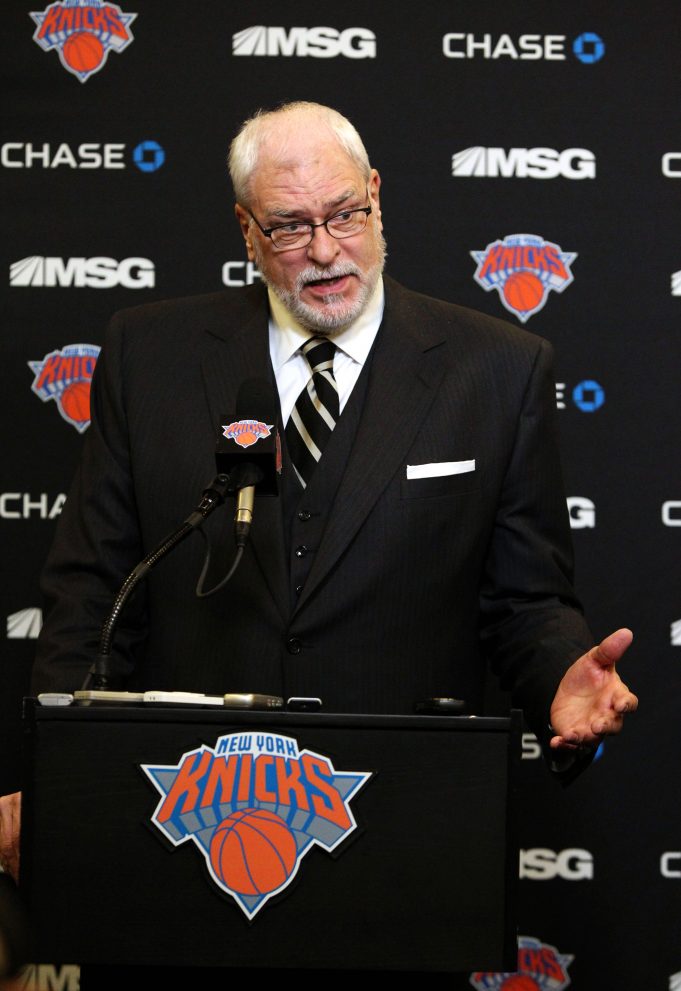 That lack of clarity falls squarely on the shoulders of Phil Jackson.
For all his rhetoric about processes, systems, triangles, and evidence, the facts remain that this fan based is unequivocally lost with what to think of their team's long-term outlook. Few fans can explain the triangle in coherent basketball terms, fewer can discuss the free agent plans of the Knicks with any certainty, and virtually no one can point to any semblance of evidence than Phil's plan is or isn't working.
Consequently, the New York fans are left to their expectations, which are unsurprisingly high, and critical of Phil when he doesn't meet them.
As president of the Knicks, Jackson is tasked with coming up with a strategic plan for the franchise, and assembling a roster, front office, and coaching staff that can execute that plan. Certainly, plans of this magnitude are complicated in nature, and not easily explained in media soundbites or interview clippings.
However, Phil has yet to offer a comprehensive overview to the Knicks faithful, leaving them uninformed and upset with the future direction of their franchise. His most recent comments are simply an extension of that befuddlement.
Save